Why Auto Appraisals Fluctuate in Value
You can contact 100 different auto appraisers and likely get 100 different values on a vehicle and they will vary by about 5%.  There are many reasons as to why this happens but the main reason it happens is that each time a vehicle is appraised it is "judged" and "graded" by the appraiser.  Each appraiser has had different experiences over time, they have all seen different amounts of work, some have more knowledge in one category or another.  The one thing you likely will never see or receive is an actual matrix showing an appraisers appraised value to acceptance value.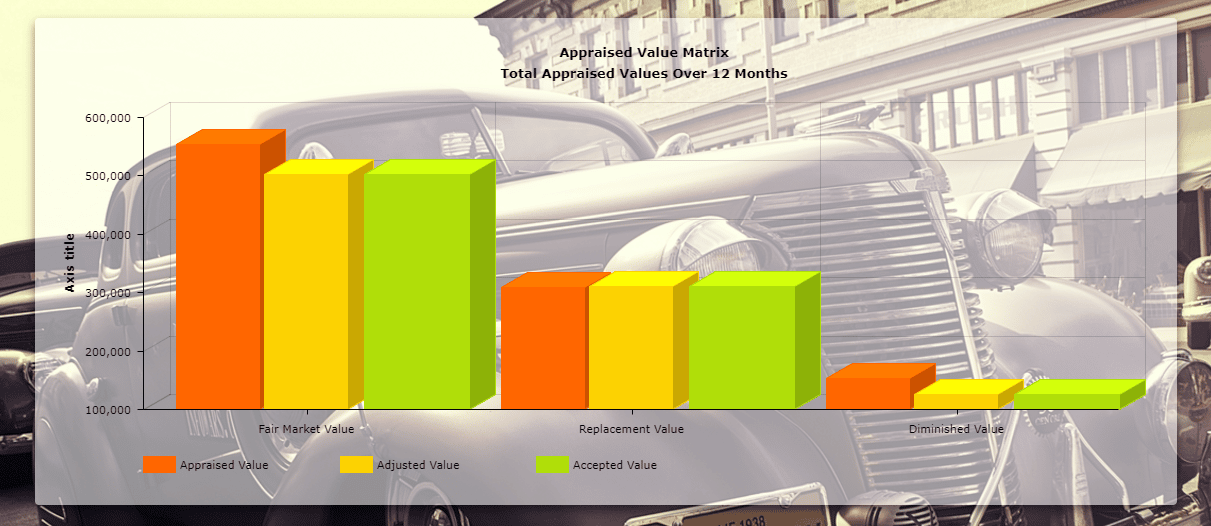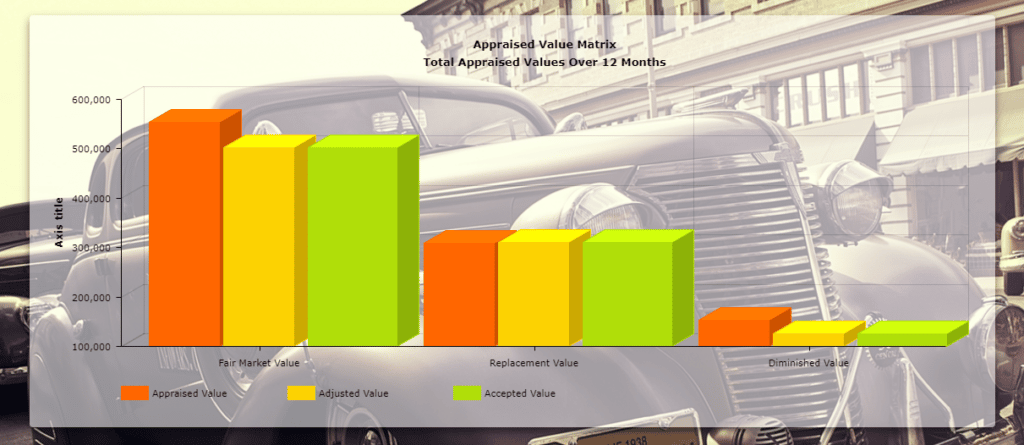 Where Our Data Comes From
One of the main things we do here at Test Drive Technologies is following up with clients and sellers.  We follow up on the vehicles we appraise as to what we call the "accepted value", meaning the value that a vehicle was purchased or sold for, insured for or approved by the court.  We are not always able to obtain this "accepted value" however, we strive to keep our records as detailed as possible. Right now we have an 82% retention on "accepted values", meaning we have received feedback on 82% of our request.  With this information we have been able to put together the above chart showing the difference in our appraised values and accepted values.
Why Our Appraisal Values Are More Accurate
So you may be wondering why our appraised values are so close to our accepted values? That is because of how we appraise vehicles. We spend several hours researching vehicles that are of the same condition and option packages in the local area for which the vehicle is garaged or being sold. Our appraisals include an average of both "Market Data" and "Comparison Data" of at least 3 sources each. Our appraisals take into account custom work, mileage, availability in the marketplace and much more. We put all of this information in an easy-to-read and understand report that follows the USPAP standards and guidelines which is accepted by insurance companies, lenders and courts.
*The selection and choice of a vehicle appraiser is one not to take lightly or based solely on advertisements. Much like hiring attorneys, you should always interview, research and hire a vehicle appraiser.  Be sure to base your selection on experience, accuracy, references and certifications. We welcome your questions and interviews here at Test Drive Technologies.