I was raised by a single mother and part-time father. From as early as I can remember, I was faced with hardships and challenges. We had no money, usually lived in trailers and apartments. To say the least, I lived a very humbling childhood, watching my mom work 2-3 jobs a week. I learned compassion, perseverance, and to always be honest and straightforward from my mother. She was also an entrepreneurial woman. She worked in bars and bowling alleys most of her life, and eventually opened her dream business a few short years before passing away.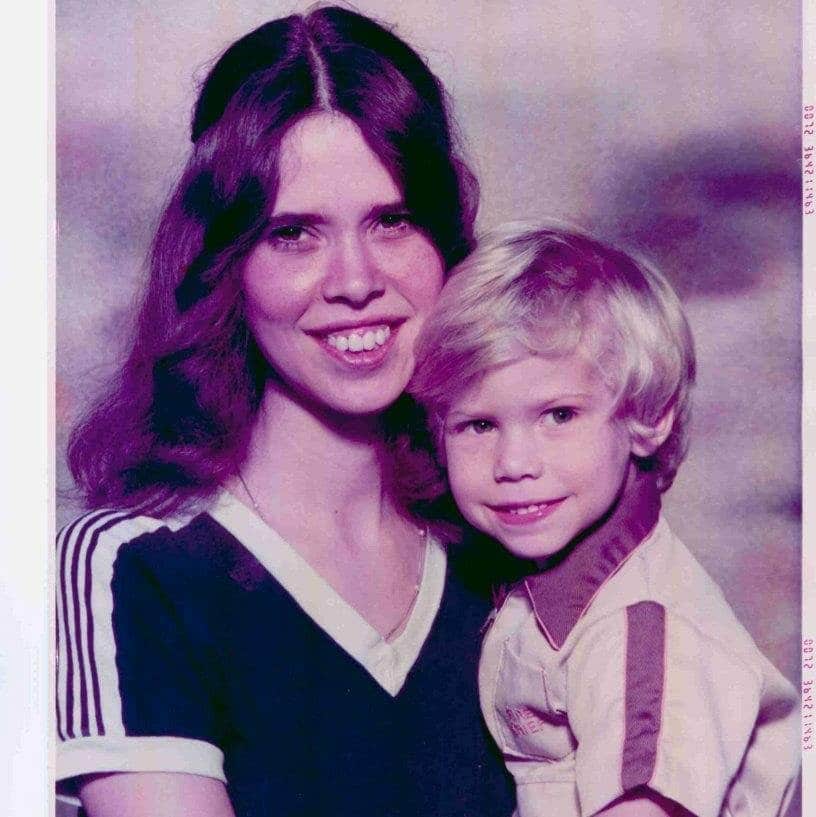 Like most other boys growing up, my bike was my main source of transportation, and of course, it was fast – as fast as I could make it sound anyhow. Some of my favorite memories of my childhood come from hot, dirty, and late nights at the local dirt track watching stock cars. My grandfather used to take his family to the stock car races, and once I was old enough, my mother started taking me. One night my name was called as junior fan club, and I got an opportunity to ride in the stock car of one of my favorite drivers. From that moment on, I was hooked and my life started in the automotive industry. I spent the next six years sweeping floors, pounding and sanding on cars at a family-owned auto body shop, learning the fine art of inspection, estimating the valuation of cars and classic cars. Today, I support the local dirt track drivers by sponsoring 10 stock cars; you can see them race at over 5 tracks in the local area.
A month after I turned 16, my mother passed away from cancer, and I went to live with my father. Dad was always a handyman, the jack of all trades, and a "hands-on" guy. My father had a love for all types of vehicles – old classic cars, sports cars, trucks, and tractors. I learned a lot from my dad, including how to drive anything. His way of teaching me how to drive something was not to be afraid of jumping in and playing with the bells and whistles – just put it to work. I've taken that lesson and put it to use in every inspection I perform. I test everything.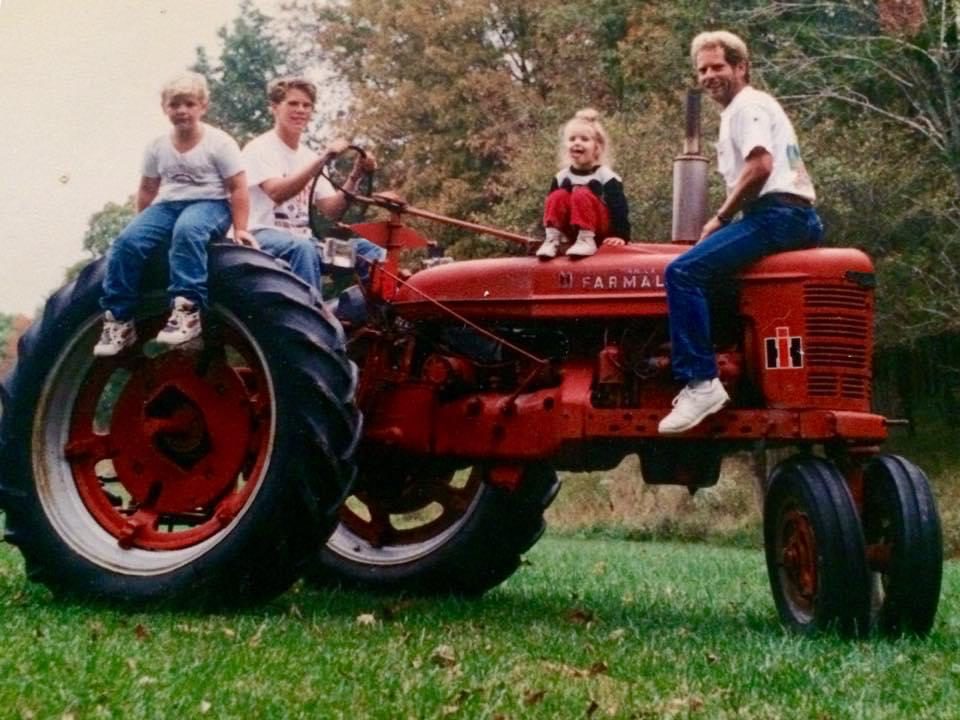 I learned much more from my father than just how to drive and fix things. Dad was also an entrepreneur. He owned and operated his own landscaping and handyman business for 10 years. He taught me how to run a business, what true customer service is, and that you have to spend money to make money. I have purchased some of the leading diagnostic tools to ensure I provide quality information to my clients. I have taken those lessons from my younger life and put those into practice in my business model. I put customers first, do what my customer wants, but I always help them know what they need me to provide. My customers are what pay my bills and put food in my mouth — I will never jeopardize that.
Shortly after I turned 19, I joined the U. S Army as a way to learn trade, leadership, and discipline. I had a few options- infantry, air assault, cook, or mechanic. I choose to be a "63H Heavy Track Repairer" which meant I was going to rebuild tank engines and transmissions. However, I ended up working on a lot more vehicles and equipment than I ever imagined. The maintenance unit that I was attached to was responsible for all equipment in the brigade. I was eventually promoted and was assigned to direct support plus unit where we rebuilt turbines for the M1A1/A2 battle tank. I had the pleasure of inspecting and repairing 2 1/2 ton, 5-ton trucks, the well-known Oshkosh HEMMIT, HMMWV, LMTV, HLMTV, Bradley Fighting Vehicle, Generators, Boat Engines, and a lot more.
During my 6 years of military service, my recruiter kept his promise of helping me see the world, but I never imagined it would be 3 different countries in 6 years. I deployed 3 separate times, first to Bosnia in the winter of 1999-2000, then to Kuwait in the late summer to winter of 2001, and then a short tour in Iraq supporting the 1st Marines as they marched into Baghdad. There, I lost my battle buddy and best friend.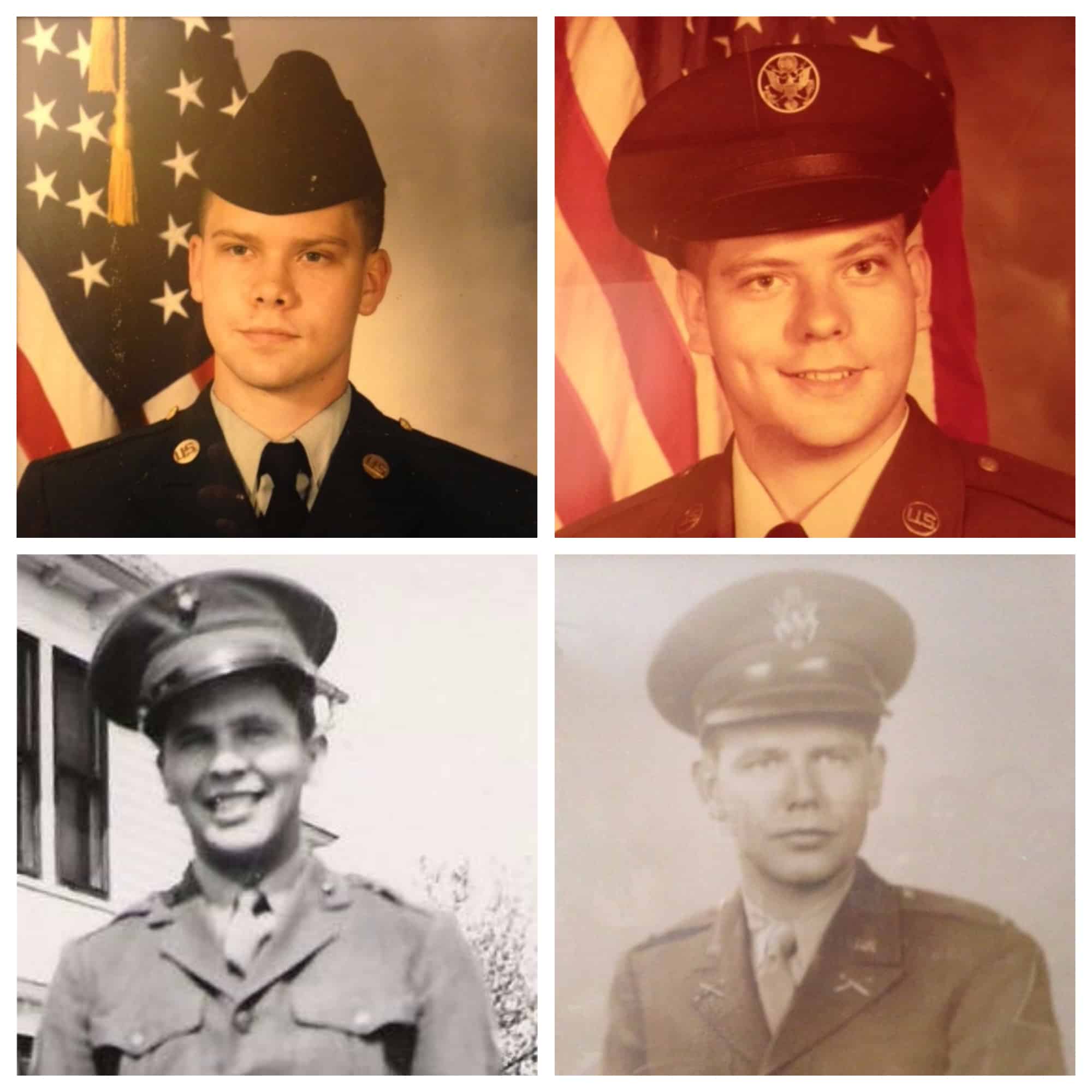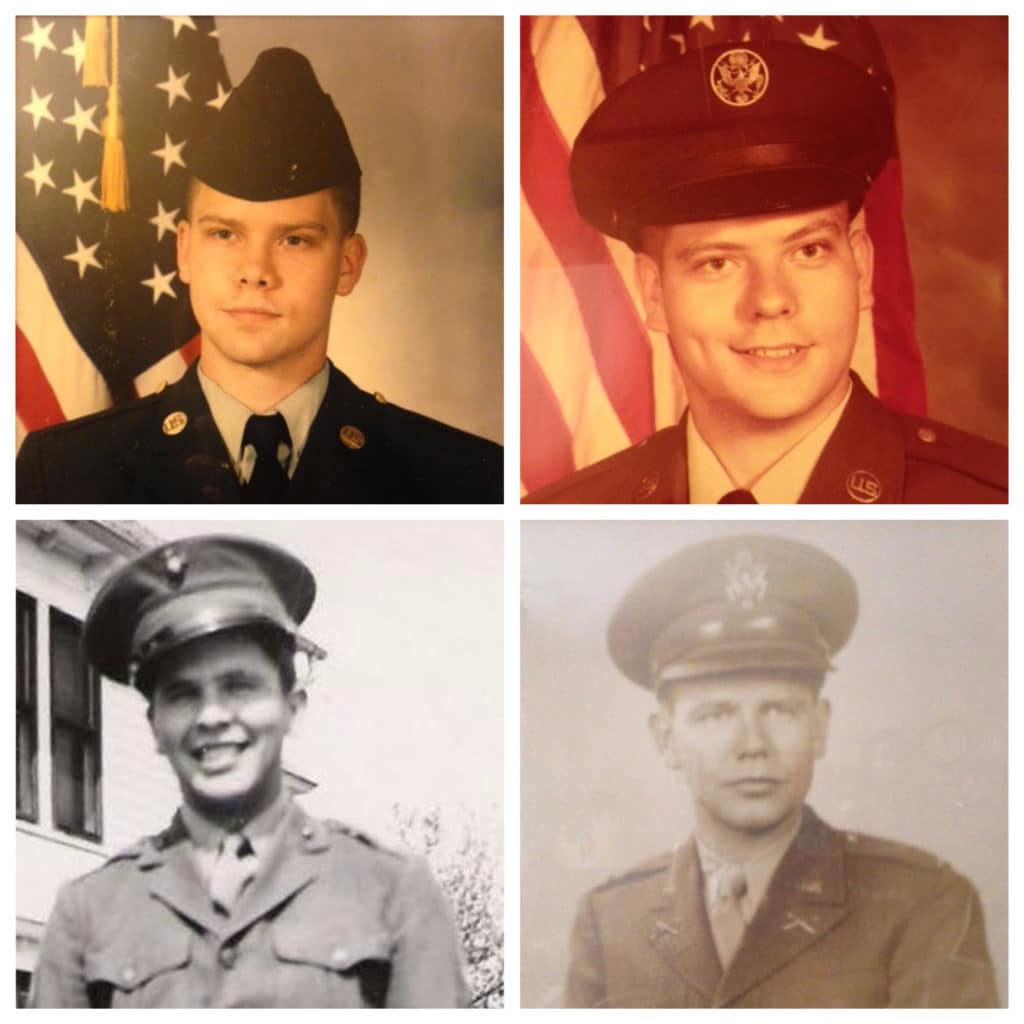 Over the last 20 years, I have worked in multiple commercial truck shops, worked for Adesa Auto Auctions as an auto inspector, worked as a warranty administrator, purchasing manager, and college instructor of automotive and diesel technology. In 2009 I started Test Drive Technologies to help consumers know, understand and feel safer about their vehicle purchases by providing pre-purchase inspections. To date, I have performed well over 3000 inspections of all types of vehicles including used cars, classic cars, antique vehicles, buses, commercial trucks, motor homes, campers, 5th wheels, and even a couple of auto repair shops.
I have held multiple certifications including automobile master level ASE certification, and HD truck master certifications. I hold a National Wheel End and Seals certification, HAZMAT certification, and appraisal certification. I am also a level II certified RV inspector through the National Recreational Vehicle Inspector Association and a member of multiple organizations to keep up with the ever-changing market and technology.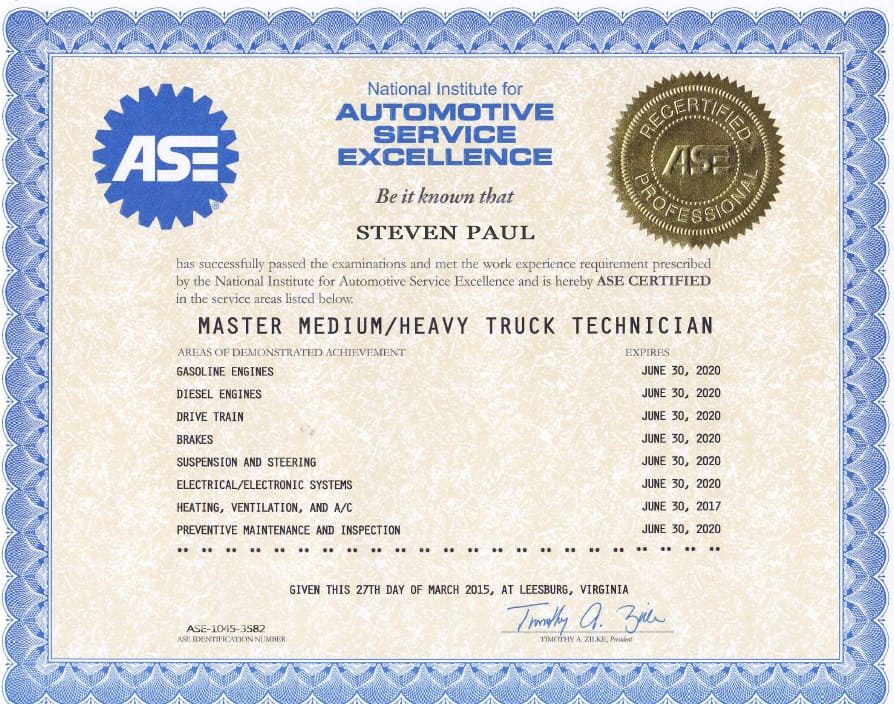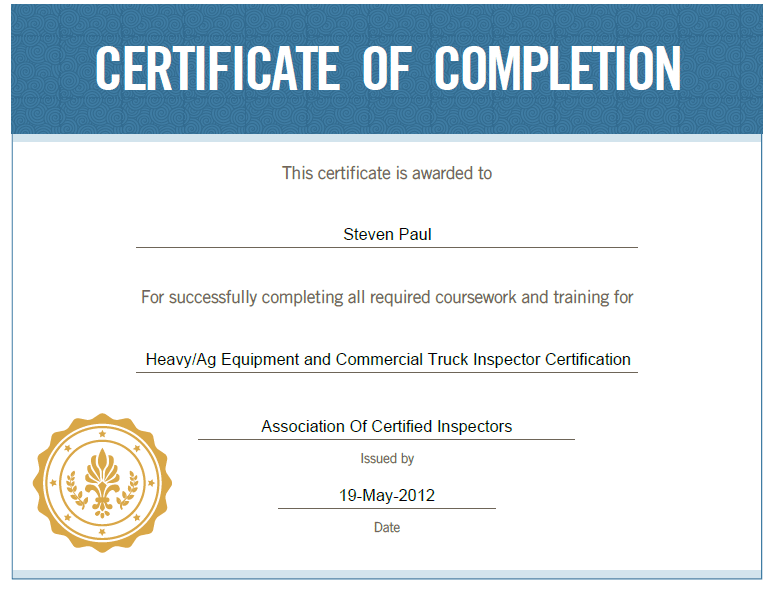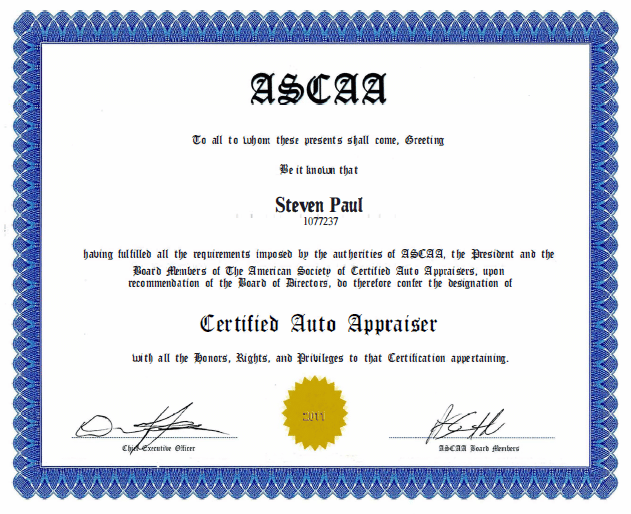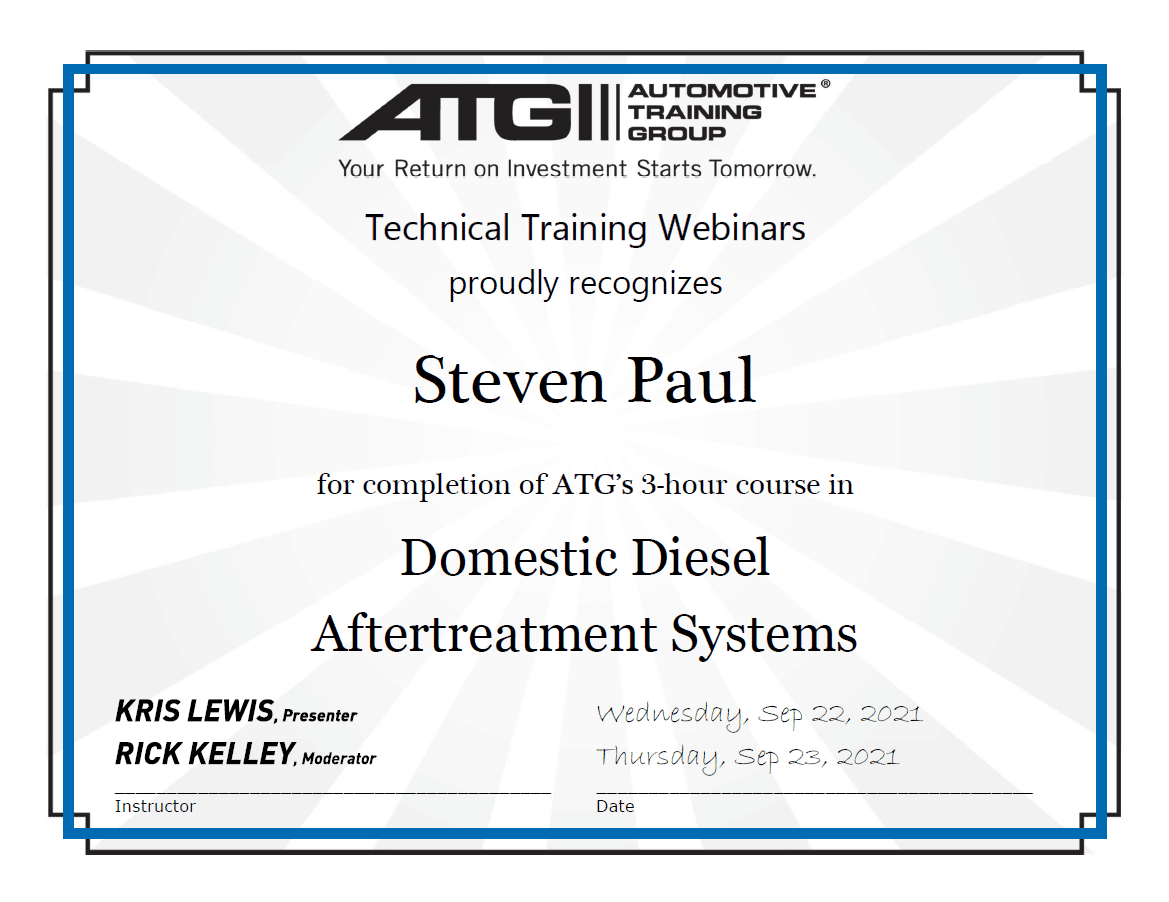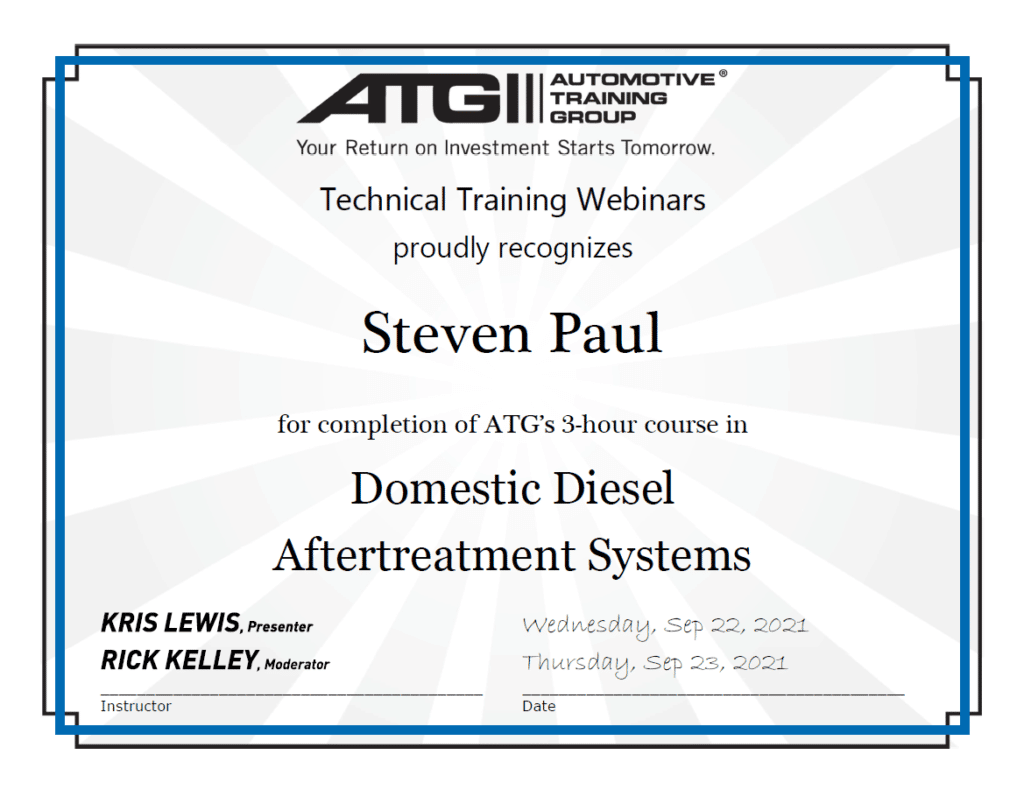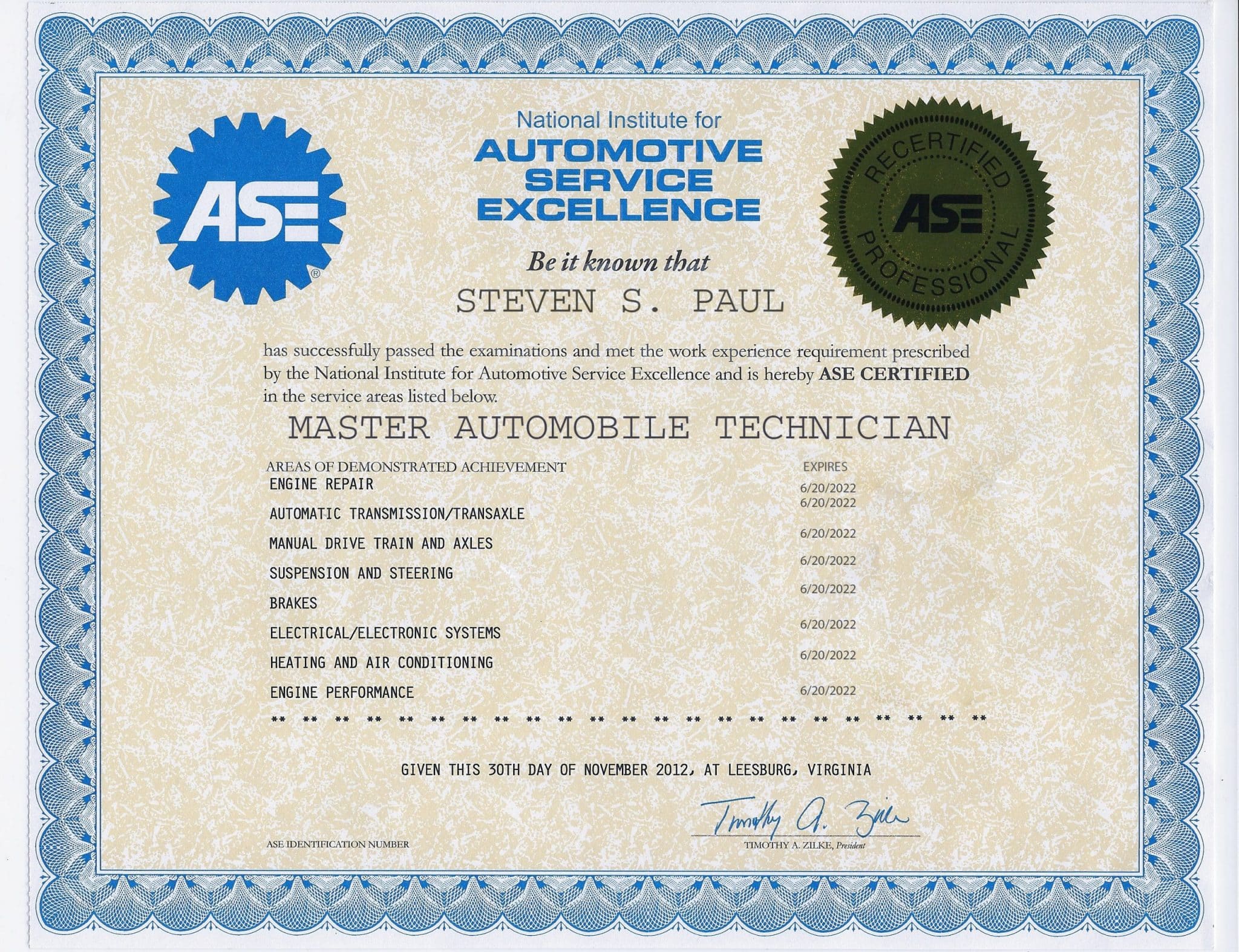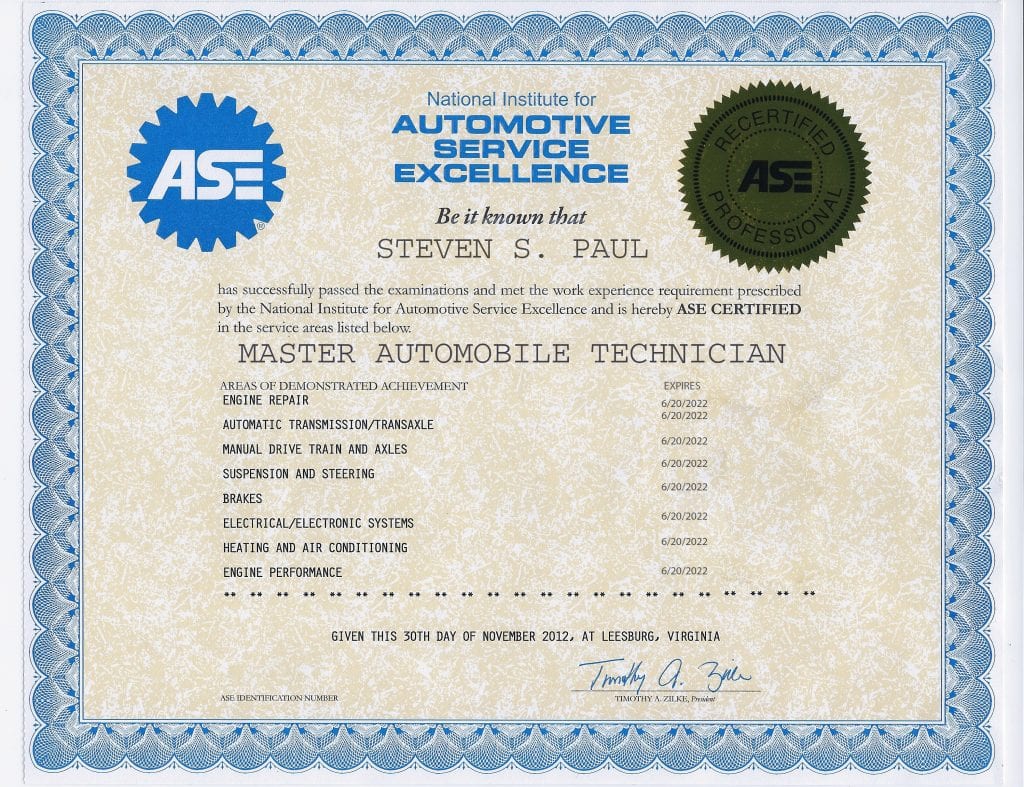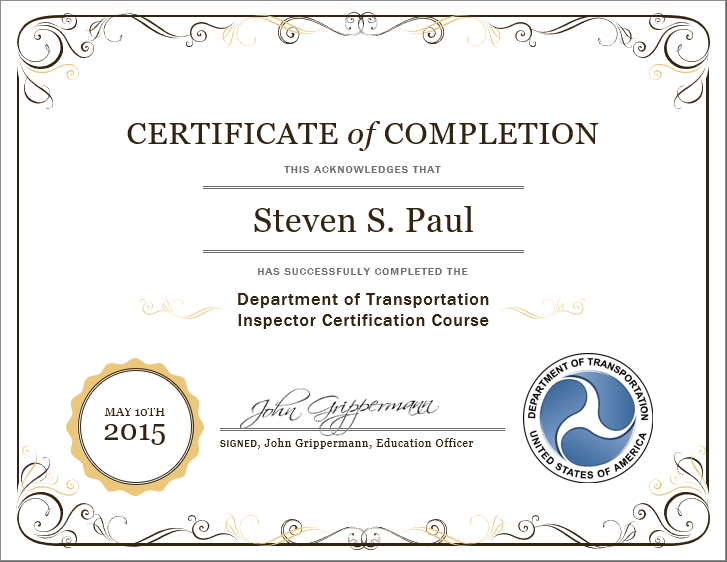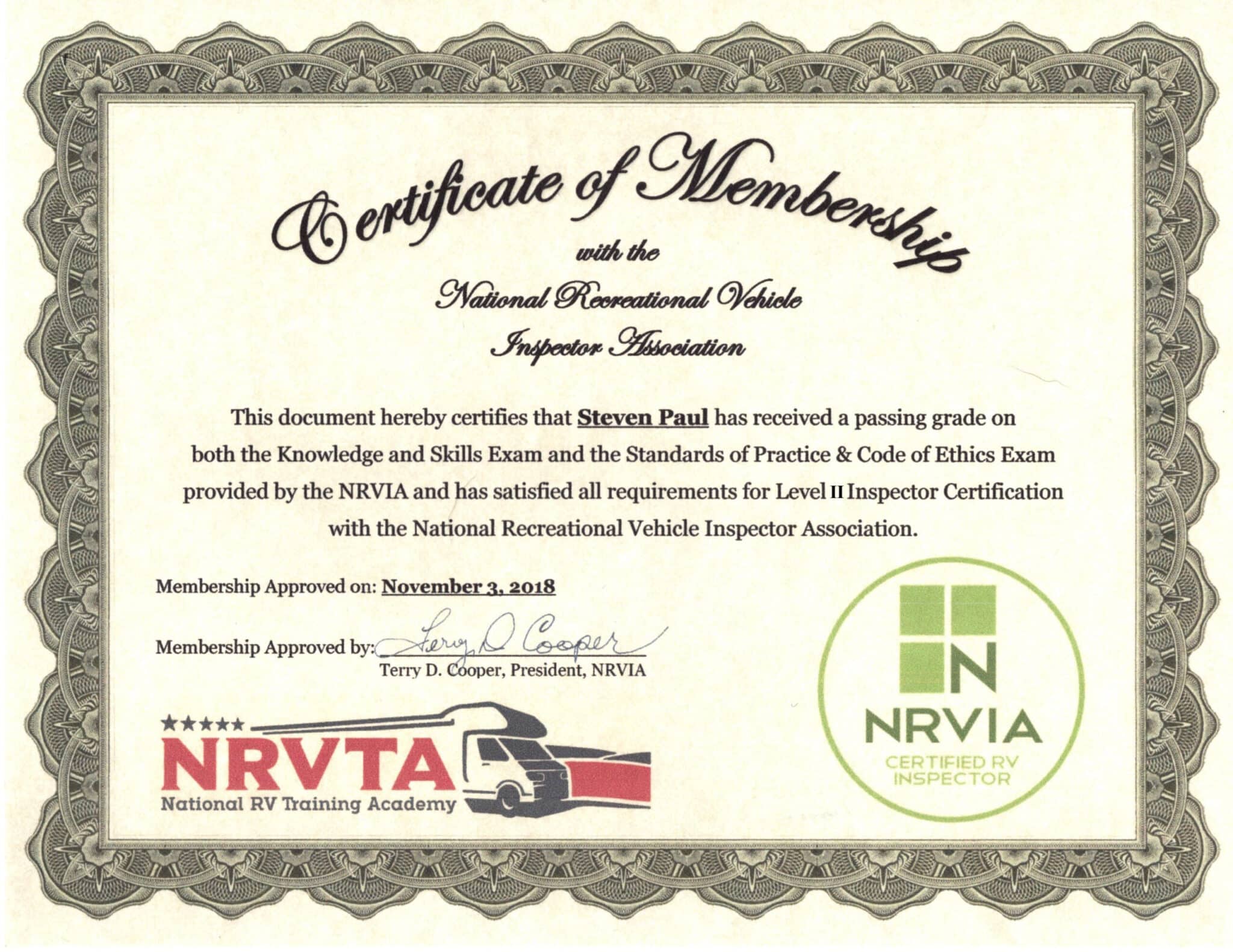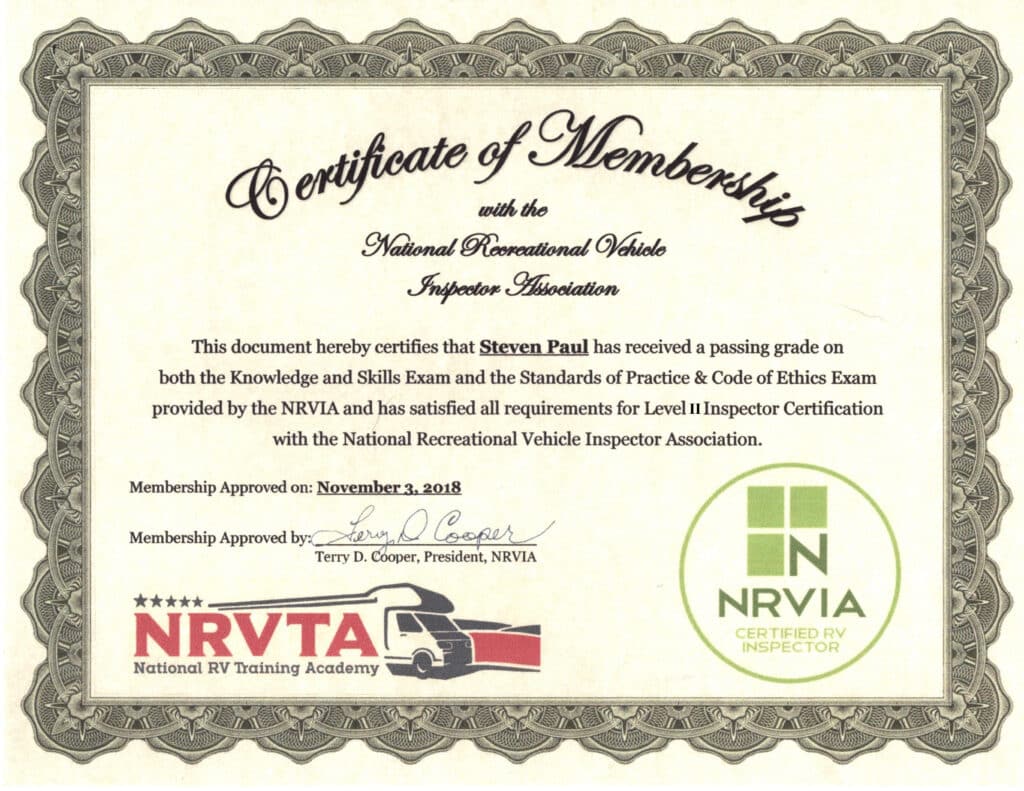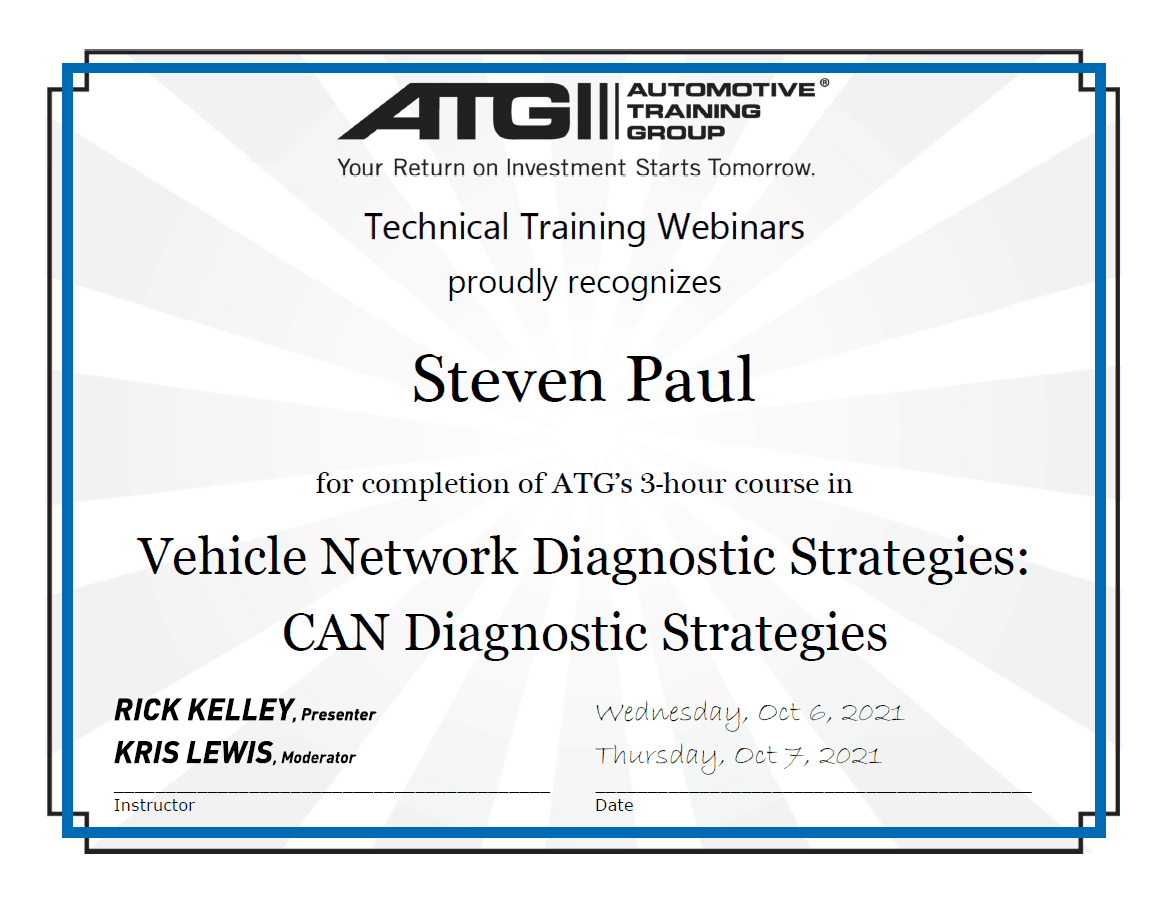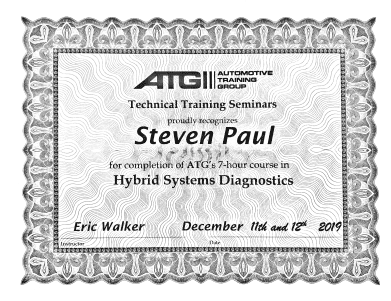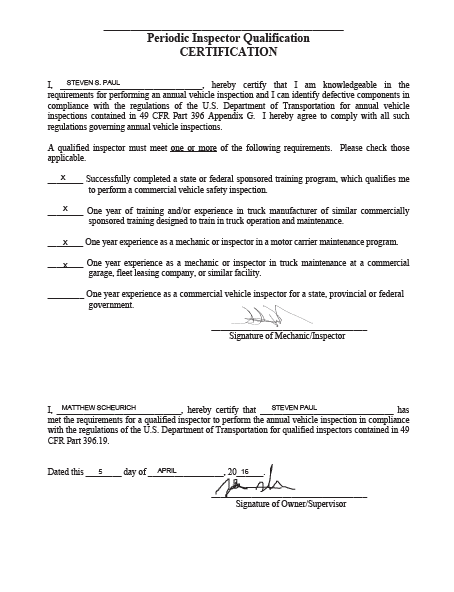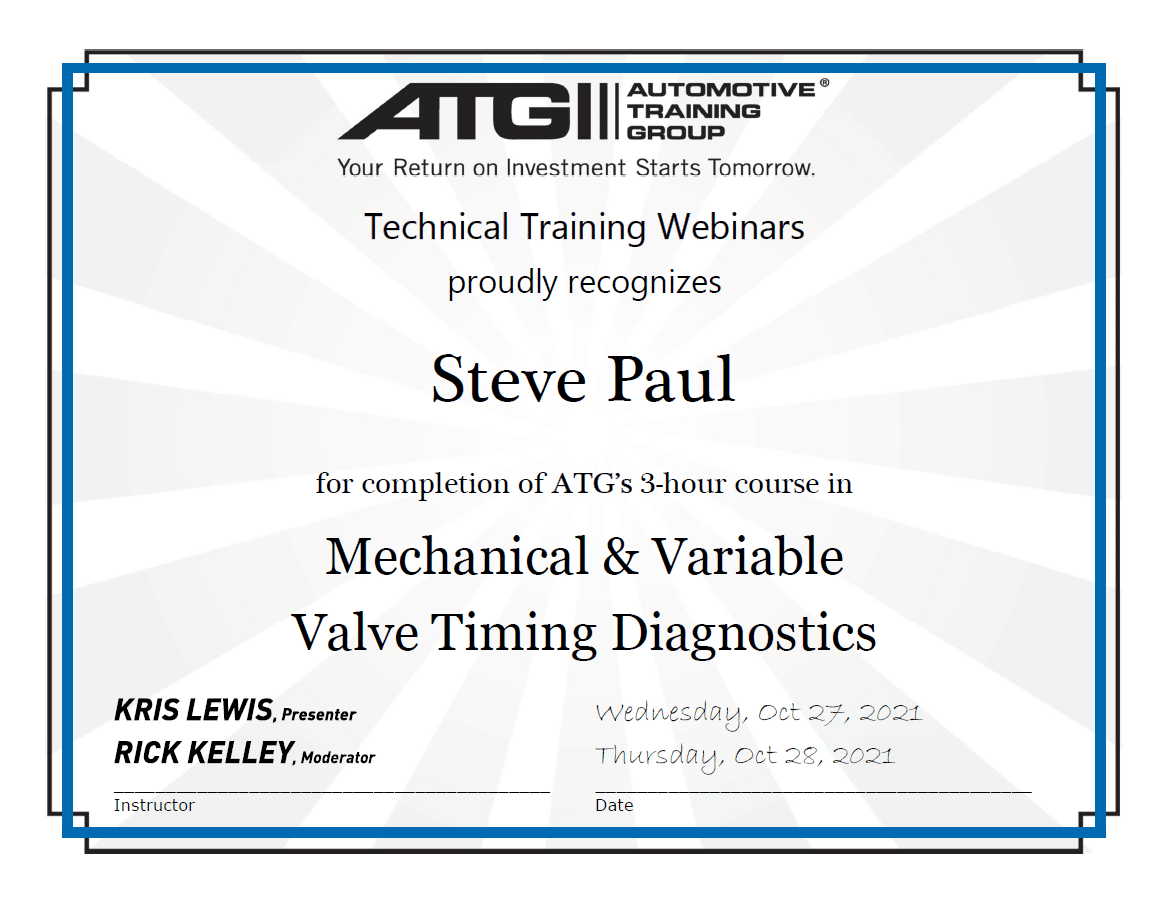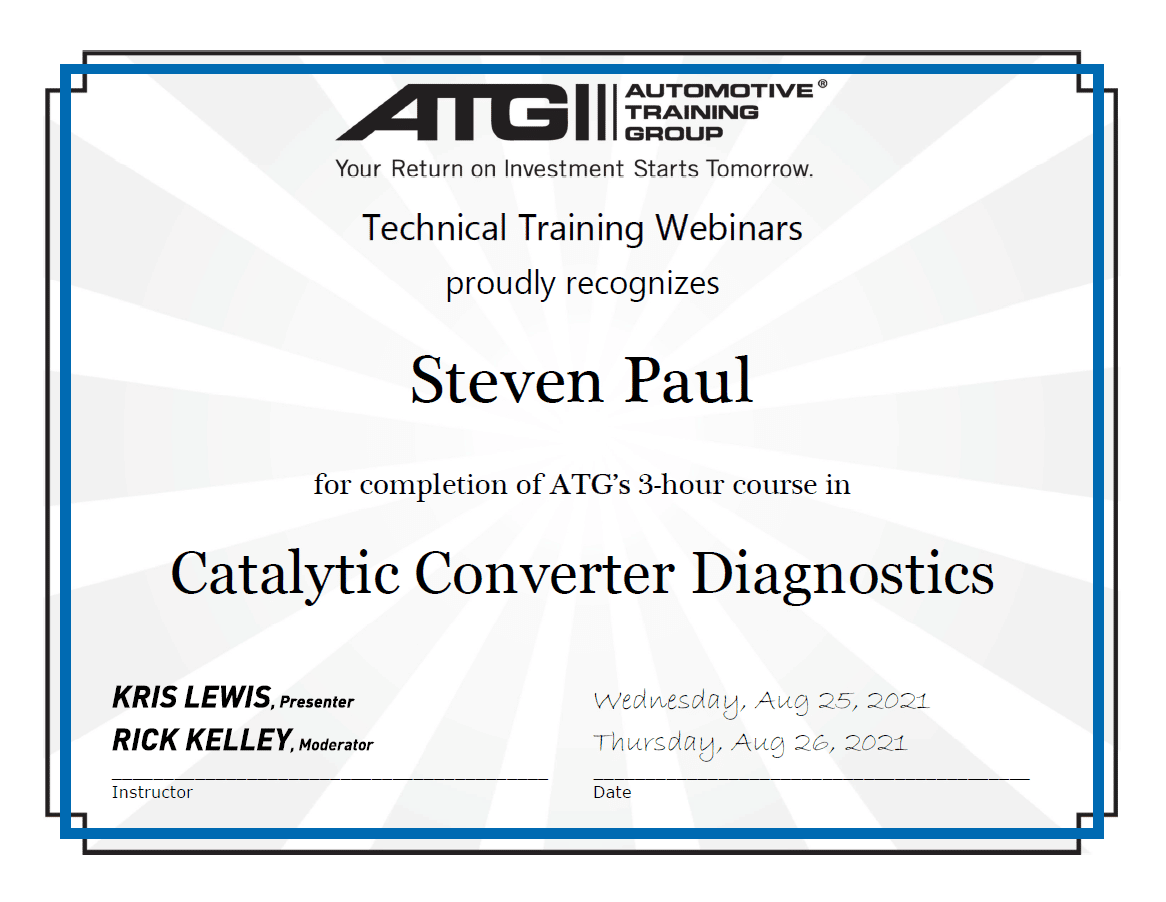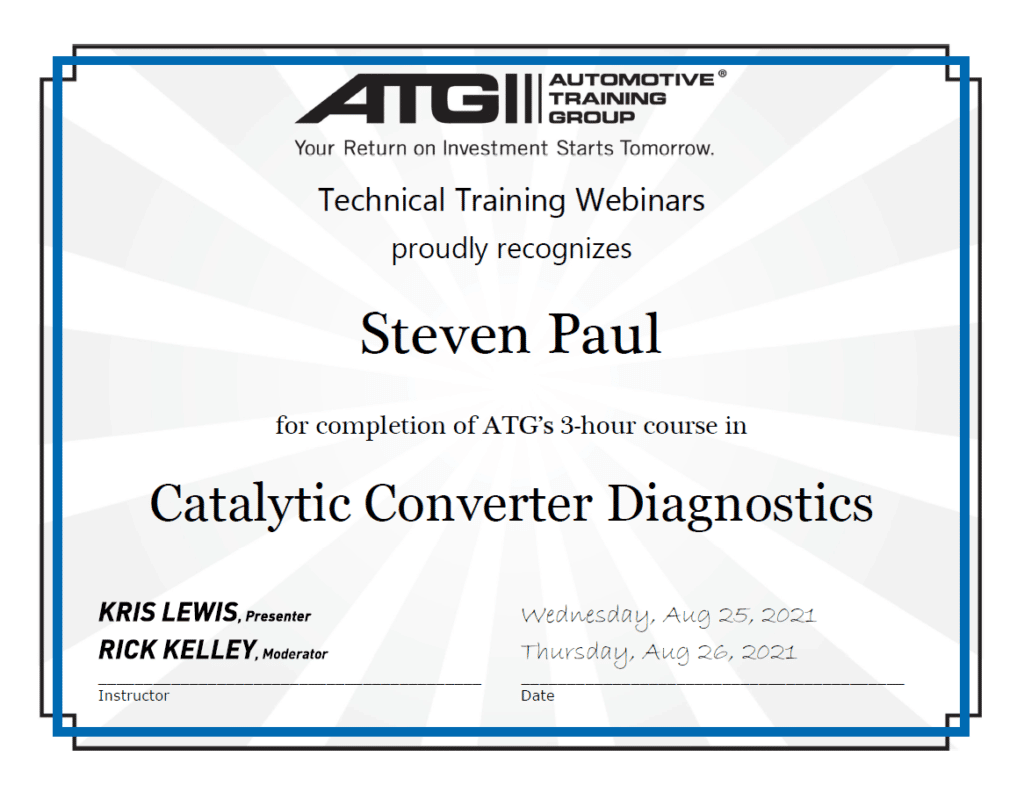 I have been certified as an expert in multiple courts including but not limited to Illinois, Missouri, Pennsylvania, New Jersey, Louisiana, and Federal Court. I have provided well over 500 expert witness inspections for automotive lemon laws, dealer fraud, misrepresentation, and failure to disclose damages. I have testified in both state and local courts, provided over 30 depositions, and have worked for both plaintiffs and defendants.