Test Drive Technologies provides mobile vehicle inspection and appraisal services for all vehicle types.  What sets our company aside from others in the industry is our independence of finance companies, insurance companies, and big-time investors.  We are a small U. S. Army Veteran Family Owned and Operated company based out of St Rose, Illinois which is small town between Highland and Breese.  Our small family owned and operated company means you get to deal directly with the owner of the company before, during and after your vehicle inspection. 
Steven Paul, the owner of Test Drive Technologies, has over 20 years of experience inspecting all types of vehicles from cars to trucks and RV's to Boats.  Some of his favorite vehicles to inspect and appraise have been the many rare and antique vehicles as well as the complex and hard to value commercial trucks.  Having served in the U. S. Army and deploying 3 times in many different field conditions (Bosnia in '98, Kuwait in '01 and Iraq in '03), Steve knows how to quickly diagnose a vehicle, find out what is causing the issue and determine what needs to be performed and accurately report back in a clear and concise manner which is easy to understand.  Steve has a deep passion for uncovering hidden issues, attention to detail and helping other people which is why he started this company in 2009. Steve enjoys spending his time with his wife, kids and dog at the race track, camping and hiking. If you would like more information about Steve or how he may be able to help you or a client, please feel free to email him anytime at "steve@testdrivetech.com".
Steven comes from very humble beginnings, raised by a determined single mother the best she could, a weekend warrior father who taught him as much as possible when he could and grandparents to help teach him life lessons and manners. Steven grew up the hard knocks way of life earning everything as he went and cherishing opportunities as they came to him.  Today he is happily married with 5 children a service dog and living the life and dream he has always hoped for.  To learn more about Steven's click the link above.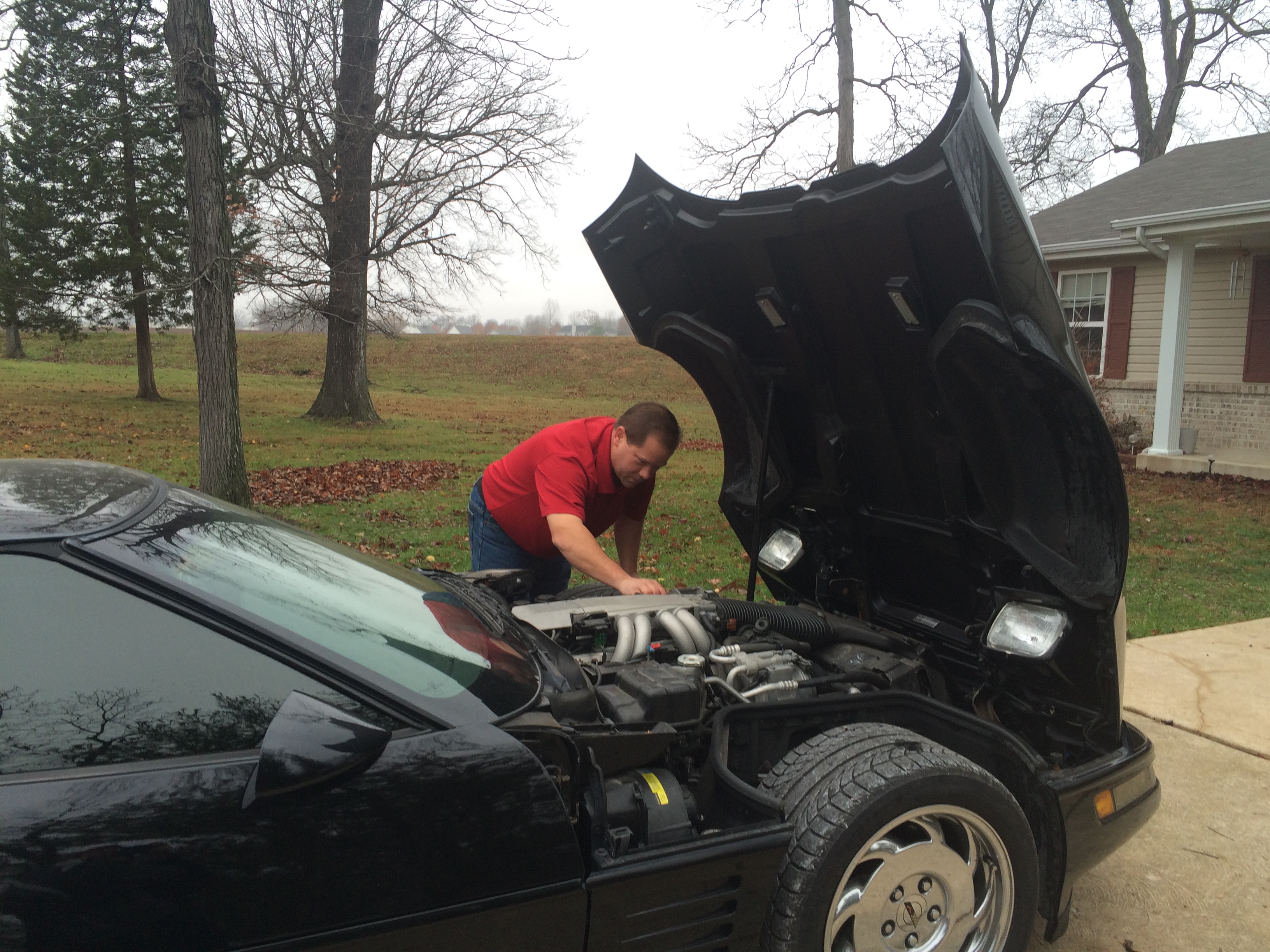 We provide mobile onsite 3rd party independent inspection services for used cars, classic cars, antique vehicles, exotic cars and luxury vehicles as well as campers, motorhomes, commercial vehicles and construction equipment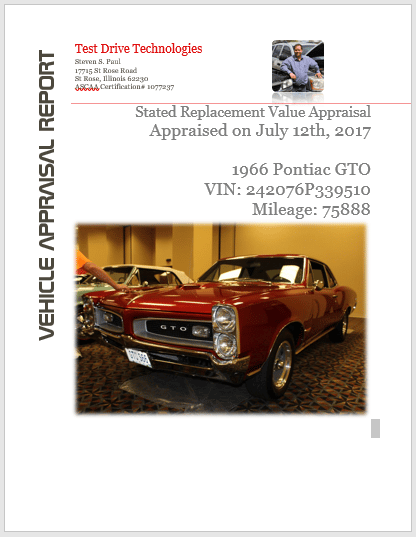 Our appraisals are written using the USPAP standards and are accepted by insurance companies and financial institutions as well as state and federal court. We provide pre-purchase appraisals, stated value appraisals and fair market value appraisals.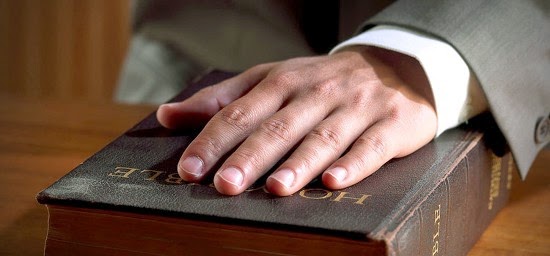 We review and report on lemon law, misrepresentation and breach of warranty cases involving vehicles of all types as well as mechanical failure analysis.
Our inspection reports are easy to understand, provide detailed information you need to make an informed purchase or financial decision.  Each of our inspections come with photo documentation which provides you evidence of the vehicle's current condition. We utilize the latest techniques to uncover a vehicle's true condition such as borescoping, OBD II diagnostics and measuring tools. On top of our already extremely thorough inspection checklist, we are happy to add your custom checkpoints to our report so you know they were checked. We are happy to provide the following types of vehicle inspection & appraisal services to clients in Missouri & Illinois areas.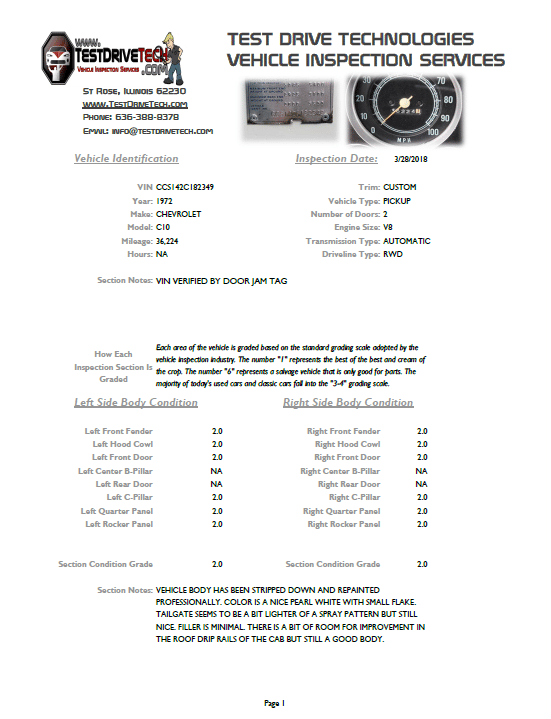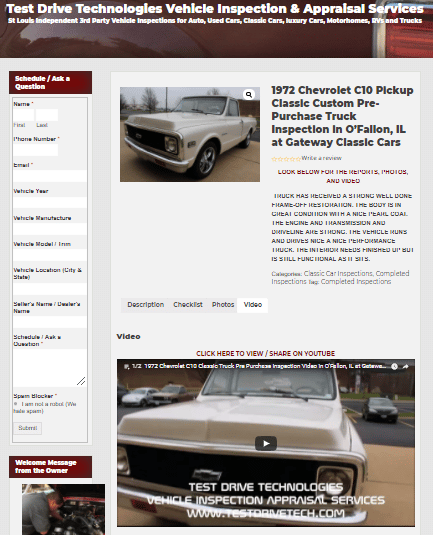 We know we have local and national competition in the industry and that is exactly why we strive every day to provide our customers with TOP NOTCH and QUALITY vehicle inspection services. The following chart shows information obtained from our competitors' websites on what their classic car inspections provide.   IF YOU NEED MORE FROM TDT LET US KNOW. WE WILL PROVIDE IT.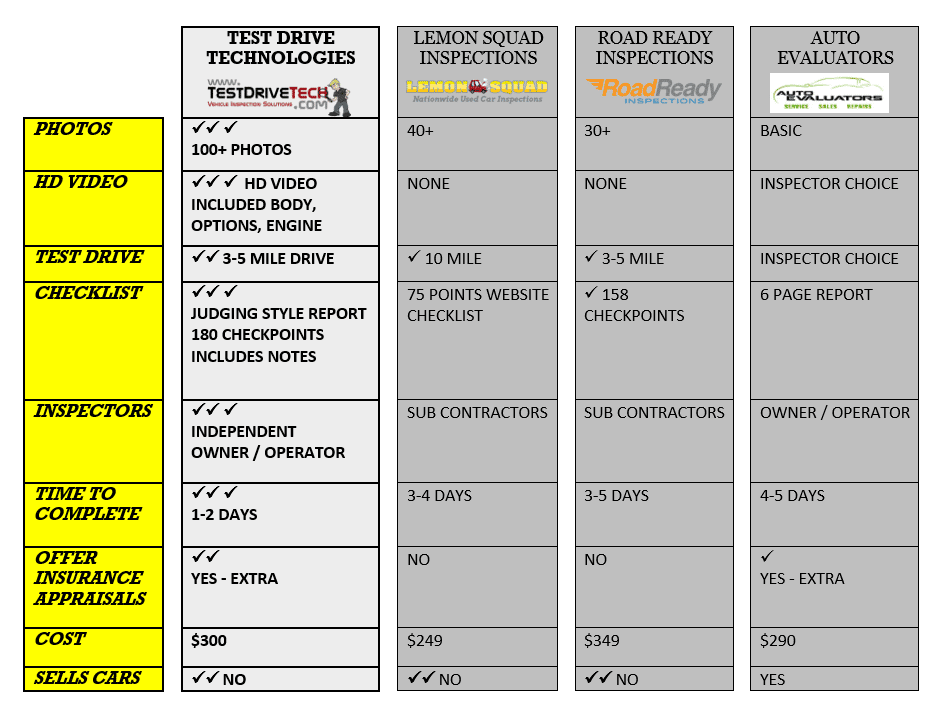 Steven did an excellent job inspecting this vehicle. His written review, photos and video really helped me make an informed decision whether to buy this car and how much to offer. Very professionally done! Follow-up questions were also answered quickly. I'm glad I hired him!
Steve DID NOT give me what I wanted. Steve gave me what I NEEDED to make an informed decision. I found Steve on the internet and then talked to Steve on the phone. I was almost sold on a custom 1929 Paddy Wagon 1500 miles from home. Not being a mechanic, I called Steve. We discussed what I wanted researched. Steve DID NOT give me what I wanted. Steve gave me what I NEEDED to make an informed decision. A friend and local mechanic and I reviewed Steve's narrative and his 250 plus photos, his video and his test drive. I could not believe Steve's thoroughness. This man takes pride in his craft. I have bookmarked Steve's web page and will highly recommend him to all my classic car collectors. Thanks Steve. You saved me major headaches and a lot of cash!
This is the second time we have had a motorhome inspected prior to
purchase. This inspector, Steven Paul truly out performed our expectations.
Not only did he provide the most detailed line by line itemized written
report, he also provided a video of the inspection, plus lots of pictures. We must rate this company as outstanding, K
nowing it is owned and operated by our honorable veterans makes it even better. Thank you, Mr. Paul, You made us feel like you were purchasing this motor home for your family.
Steve did a great job inspecting some heavy equipment for my rental company!!! His pictures, and attention to detail was exactly what I needed to feel comfortable. He will be doing work with Man Lift Rentals in the very near future! Anyone that needs equipment, vehicles, trucks, trailers, rv's would be money ahead hiring him to inspect them before
memberships and ORGANIZATIONS we support