We recently had the opportunity to perform a pre-purchase muscle car inspection on this 1970 Plymouth Barracuda in Sullivan, Missouri. The vehicle has undergone a 12 year restoration and was done using excellent research and attention to detail. See for yourself in the photos and videos below!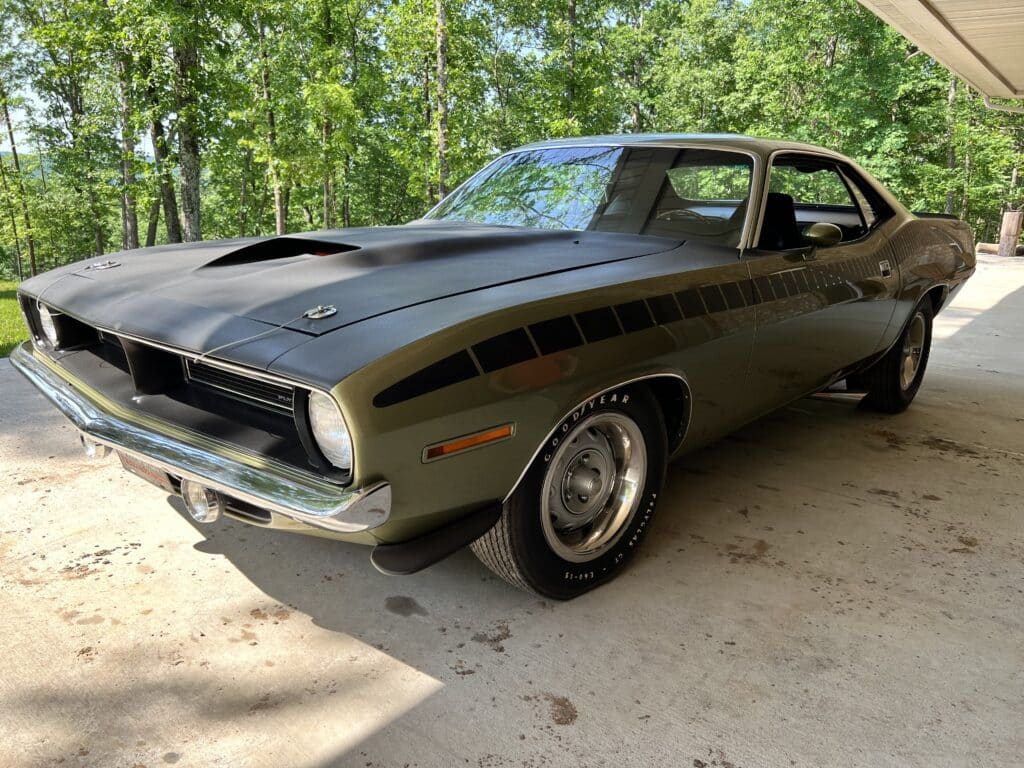 This 1970 Plymouth Barracuda showed a professional level of rotisserie restoration that is not common with Mopars. Our pre-purchase muscle car inspection revealed a true nut and bolt restoration was done on this car which truly sets it aside from most others in its category. The interior was done just as nice as the exterior. I estimated that this car likely had well over $100,000 worth of labor and parts in the restoration and would likely now sell easily for the same figure. To replace this 1970 Plymouth Barracuda one would be looking at about $150K to $175K starting with a shell and working it back to life.
We take about 250 photos and sometimes get carried way with the number of photos while we try and show every detail possible to our clients. This particular inspection we took about 300 photos and multiple videos.
Speaking of videos… Check out the videos of this inspection below!
You know what we always say about videos? Photos are worth a 1000 words but a 4K and HD video is priceless when it comes to showing you the true condition of a vehicle before you buy it. Each of our pre-purchase muscle car inspections give you a 10 foot look, a close up look and include opening and closing the doors so you can see how the body looks, the panels line up and see how the light reflects off the paint and body. We then also provide you with video of the features and options being tested AND a video of the engine running at idle and through the RPM ranges so you can hear how it sounds.
We know that our services ask a premium fee but our reporting provides you with the premium customer service, inspection results and backup to make an informed purchase decision on any vehicle we inspect.