We recently took a trip to Sterling, Illinois to the far northern reach of our service area to provide a pre-purchase inspection on this 1965 Buick Riviera. Check out the photos and videos below! This is only about half of what our client actually received. Our website has a tough time supporting all the HD photos.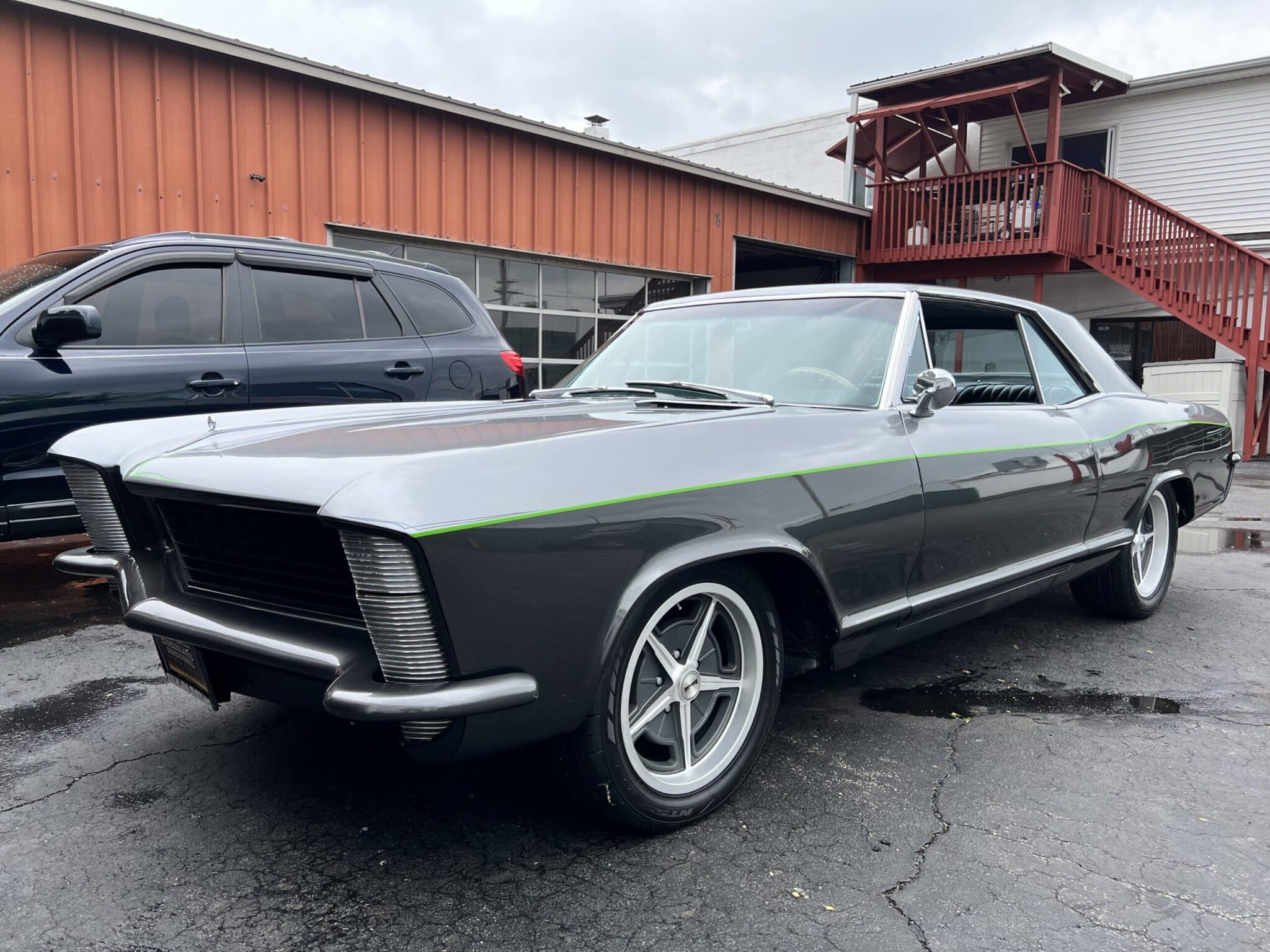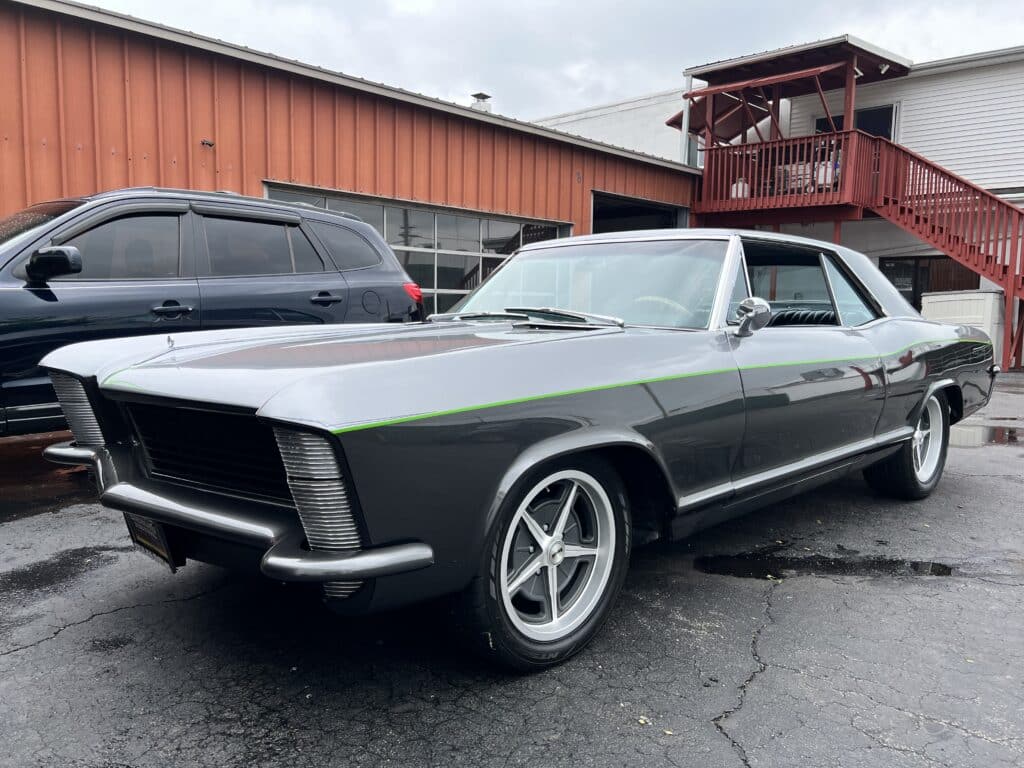 The pre-purchase inspection of this 1965 Buick Riviera revealed a nice custom paint job, the hand painted strips add some nice flare to the look. The car shows nice thick glossy clear coat and straight body. The body shows some areas with filler and some very thick paint but it is all factory steel! The doors had been shaved and poppers installed that need a little help and tuning. Like most of the Riverias the vacuum headlamp doors do not work right but that is an easy fix with an electric retrofit kit. Surprisingly the vacuum system is there on this car. The undercarriage shows to be nice and solid with the exception of some poor welding in one of the corners of the driver side rocker panel during a replacement. The interior has been kept factory so it still has the old school Riviera looks and feels.
We always say that a photo is worth a 1000 words and video is priceless. This is why we provide our customers with 4K and HD video so they can see right almost first hand during our pre-purchase classic car inspections like this 1965 Buick Riviera. Check out the engine video of that FACTORY BLOCK 425 V8! it is a beast to listen to fire up and run through the RPM range even though our video is clouded with fan noise (sorry). Unfortunately it started to downpour during the inspection so a test drive wasn't allowed which is understandable. It happens on occasion. We do try our best to schedule around weather but for inspections at the ends of our service area it gets a little complicated.