Here is a bit of what I found during this 1998 Chevrolet Corvette C5 Pace Car Edition Pre-Purchase Collector Car Inspection. I had some high expectations after getting the call for this inspection and the dealership it was located at. Unfortunately it didn't meet my expectations however it did seem to meet the buyers. Delivering the best, good, bad and ugly is what I do for a living. I present what I see through photos, video and reports to buyers and the sellers.
Pre-Purchase Collector Car Inspection Photos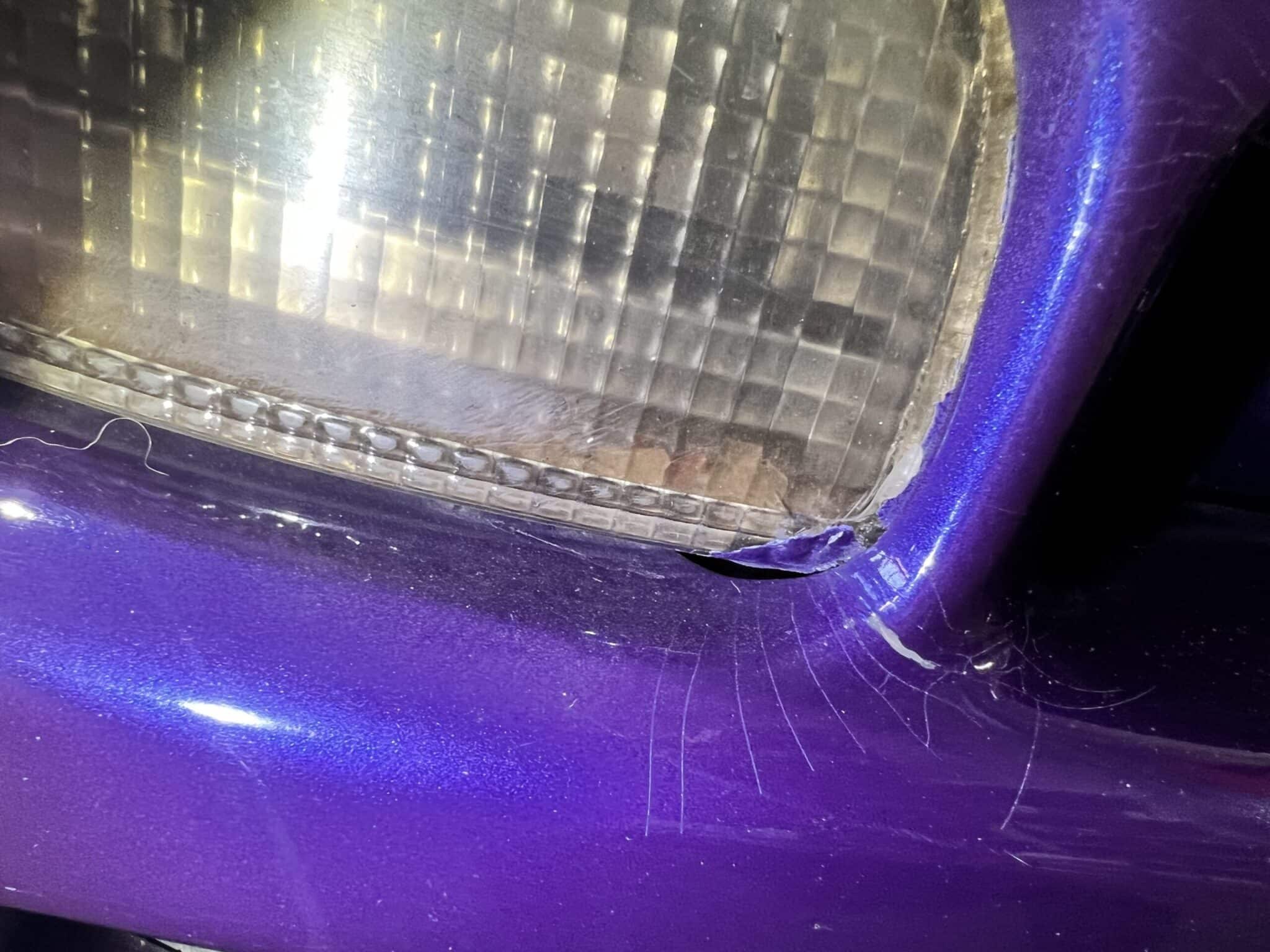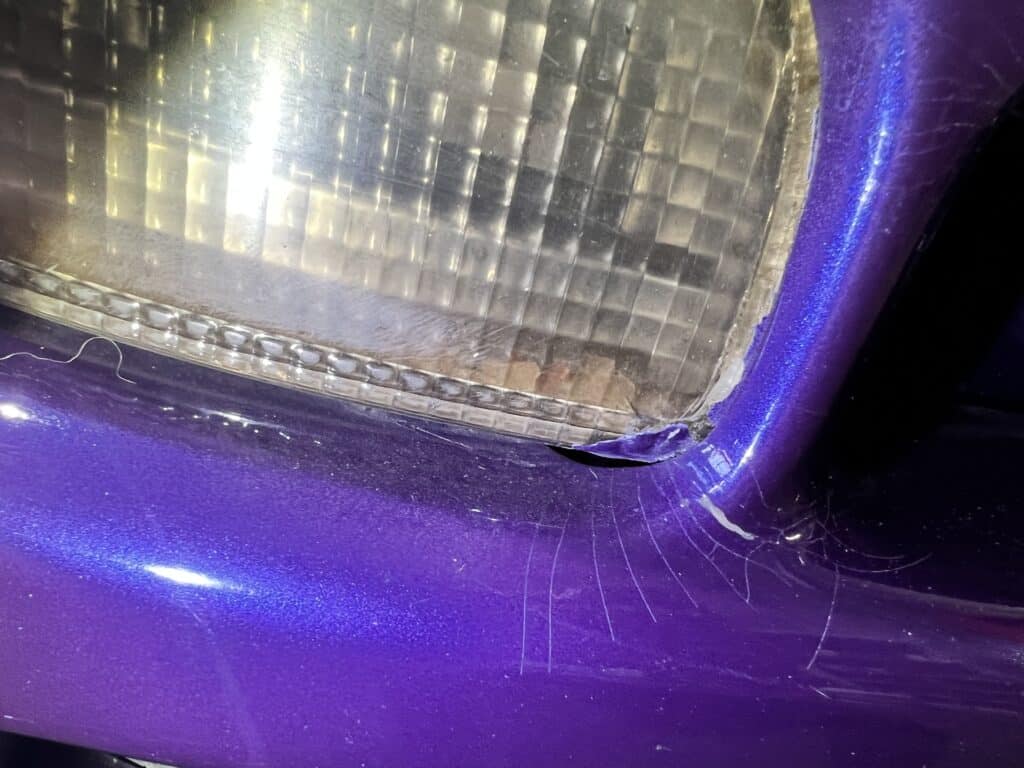 As you can see in these photos this car has not been cared for as you would expect the Hot Wheels Edition 1998 Corvette Pace Car. The Pre-Purchase Collector Car Inspection of this 1998 Chevrolet Corvette C5 Pace Car shows the true condition and stories of what this vehicle had went through prior to being offered for sale. The body had previous paint (not so great work either), the undercarriage showed obvious signs that this car had ran aground a few times without regard to its body moldings and fiberglass undercarriage. The front bumper had overspray on the lights, the inner support for the front bumper had been replaced. In short, this car will need a lot of work. The interior was nice, it did show its fair share of normal used car wear which was sad but at the same time I am glad someone enjoyed it. The engine bay was clean minus a few damp areas and the belts needing replaced as well as the tensioners. Good news is the battery was actually properly secured which is often an issue in most collector cars. The vehicle computer diagnostic scan showed some diagnostic codes present but the vehicle performed and drove well. Below is a video mashed up of the other videos taken during the inspection process.
Pre-Purchase Inspection Report – Click Image to View Larger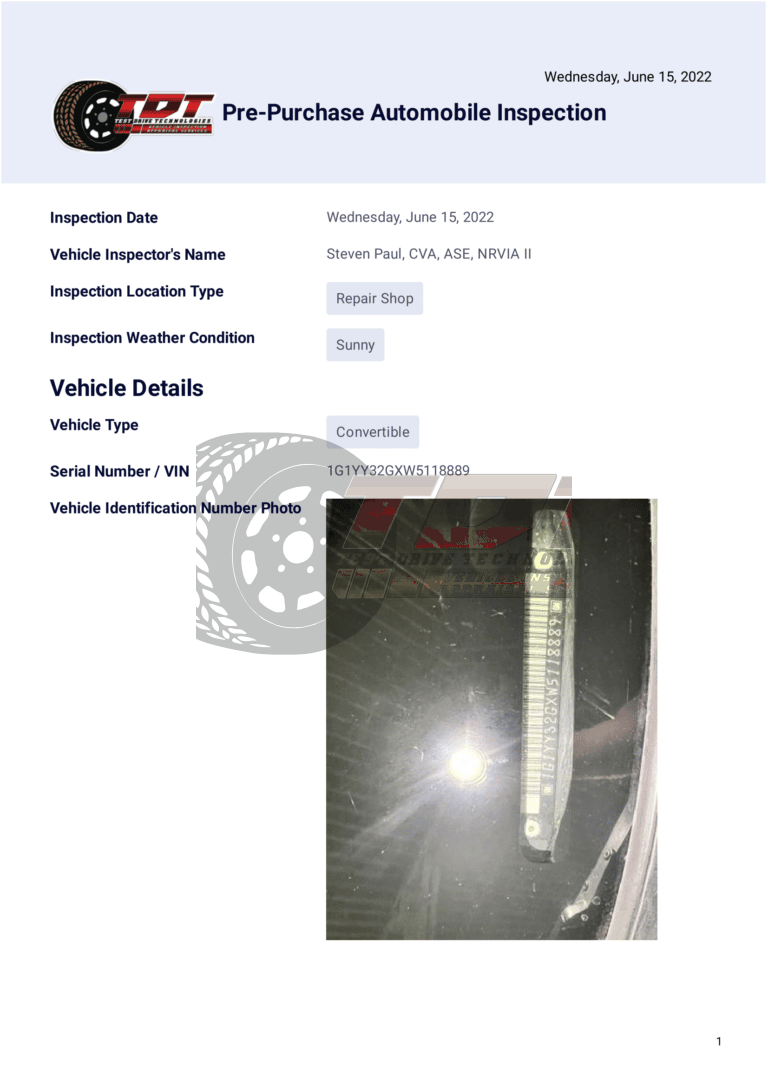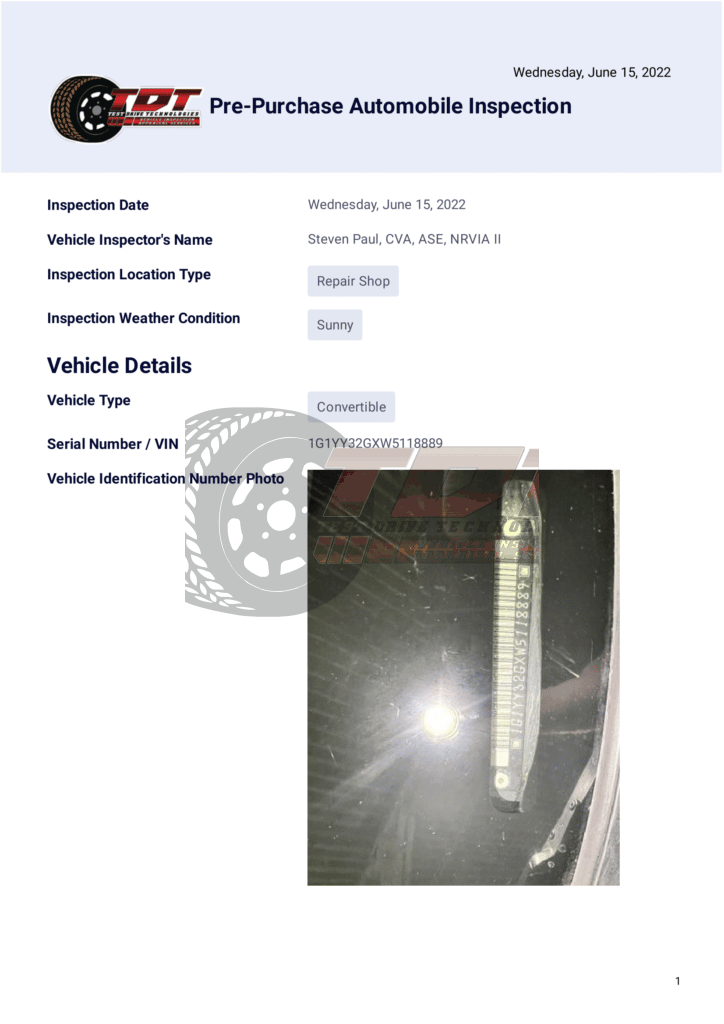 If a Photo is Worth a Thousand Words…. Check Out the Video of this Pre-Purchase Collector Car Inspection
Looking for a Pre-Purchase Classic or Collector Car Inspetion?
FILL OUT THE FORM ON THE RIGHT——- OR CONTACT US ———–>>>>>>>>>>>>>>>>>