Had the pleasure of taking a Saturday drive out to Indianapolis, Indiana for a pre-purchase classic car inspection of a 1959 Triumph TR3.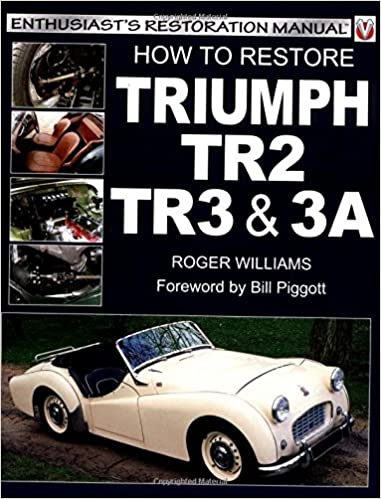 Car was advertised as being a fresh restoration which it was. The car builder was meticulous and every attention to detail was provided to wiring, plumbing, brakes, suspension, interior, nuts, bolts and seals. As always I am very picky and detailed during my inspections for clients. I found a few minor issues but nothing I believe were true deal breakers. I found a bit of rough body filler on the left front fender lip, some oil burning off the engine and a crack in the windshield. Other than this the car is in excellent condition. While much of the car has been repaired or replaced it was not over done and some slight patina remains around the headlamp bezels and some of the interior. It drove flawlessly, handles amazing and stops nice and firm. A compression check on the inline 4 cylinder provided even compression across all 4 cylinders at 118 and 119 which was not a surprise after looking over the rest of the car. I found a great restoration manual on Amazon for the TR2, TR3 & TR4 that I thought I would share with you.
The Triumph TR3 is a British sports car produced between 1955 and 1962 by the Standard-Triumph Motor Company of Coventry, England. A traditional roadster, the TR3 is an evolution of the company's earlier TR2 model, with greater power and improved braking. Updated variants, popularly but unofficially known as the "TR3A" and "TR3B", entered production in 1957 and 1962 respectively. The TR3 was succeeded by the Michelotti-styled, mechanically similar Triumph TR4.
[envira-gallery id='35140′]