TDT Recently performed a fair market value appraisal on this 1998 Chevrolet Blue Bird Bus in the St. Louis, Missouri area. Unfortunately a good majority of our FMV appraisals are performed for estates after someone has passed away. This was one of those cases.
We are honored to have been selected and able to inspect this work in progress for this family. Some of the photos are below. If we can help you with a Fair Market Value Appraisal just send us a message in the form on the side and we can get things started for you.
Unfortunately I can't dive into how much the FMV appraisal came out to be but I can tell you some of the factors that went into formulating this appraisal. 1: Marketability 2: Modifications 3: Options 4: Condition. This bus had some good potential for sure and was well along the way to becoming a camper or something similar. The interior had been stripped, the windows removed and blocked off and the framing had been started. The bus ran pretty well and was all there mechanically. These old buses had Dayton style wheels on them which are not commonly used anymore. They often slip on the hub and spin off the valve stems and cause flat tires. The engine was a GM gasoline engine. It ran well and showed common GM engine leaks but was in decent condition. This is a hydraulic brake bus so there was no concerns with air brake systems.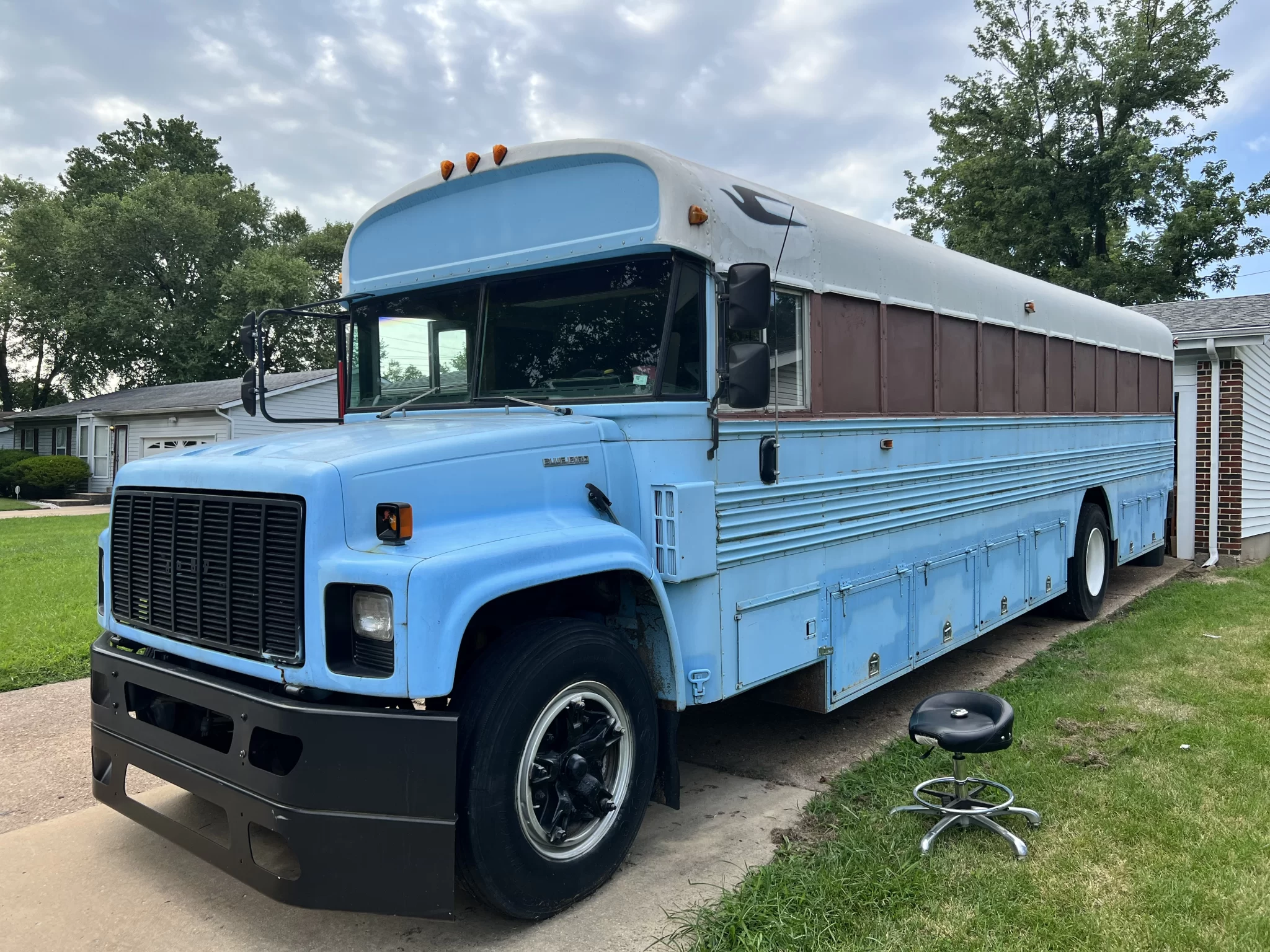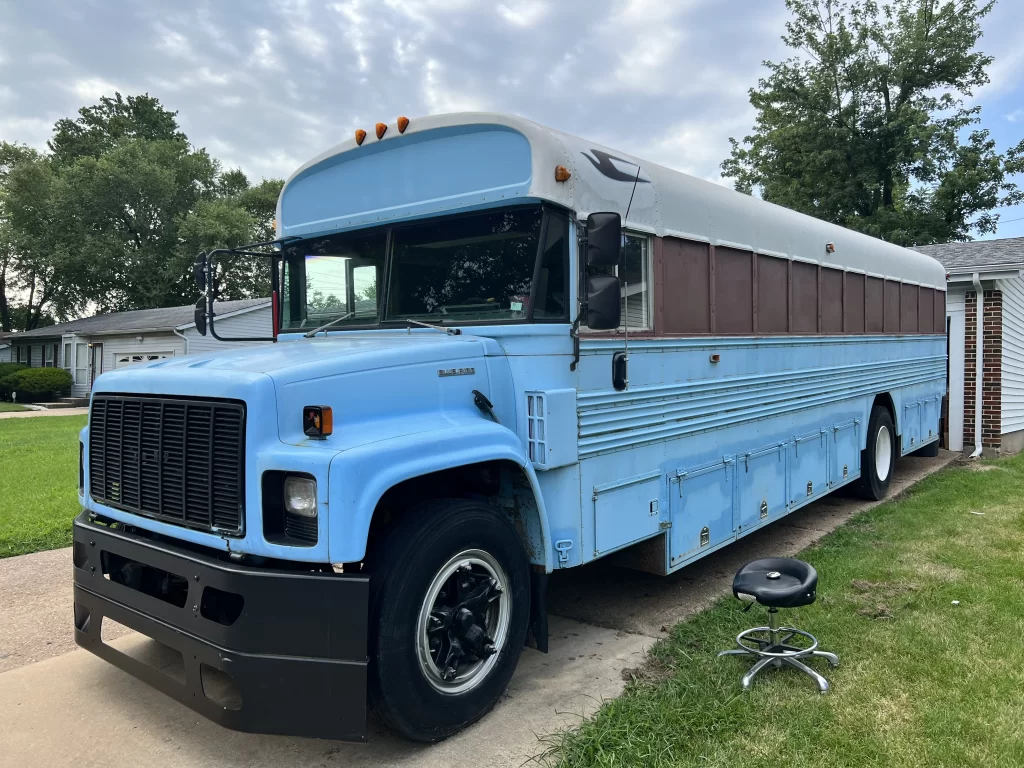 Each of our fair market value appraisals come with a full documented set of photos showing the condition, build and options packages as well as a full size page report approved by USPAP.