Welcome to the TDT Client Portal tutorial. We have moved from using Dropbox to a new more secure system for all of our clients. The system we now use is the same client portal system as many law firms use for their clients. This tutorial will walk you through what to expect and how to download your files once they are ready…. HERE WE GO.
Step 1: You contacted Steve at TDT for a discovery call.
Step 2: Steve built your case in our system with your information and sent you an invoice.
Step 3: You receive the invoice by email. All invoices are due prior to the inspection or appraisal unless otherwise worked out ahead of time in your discovery call. Attorney clients, you have the option of paying via your firms credit card or by check.
Step 4: You will receive an email with your receipt for your payment.
Step 5: Soon after, you will receive another email inviting your to view a file through Clio for Clients. This is our secure client portal. This is where you will receive updates regarding your inspection, appraisal or case. This is also where and how your report, photos and files will be delivered securely. It is highly advisable to download your files as soon as you get notified of them being ready.
Invoice Email – Scroll down until you see the "Pay Online Now" button and click on it. This will take you to the secure payment page. Once you click on the Pay Online Now button the rest will walk you through paying the invoice similar to below.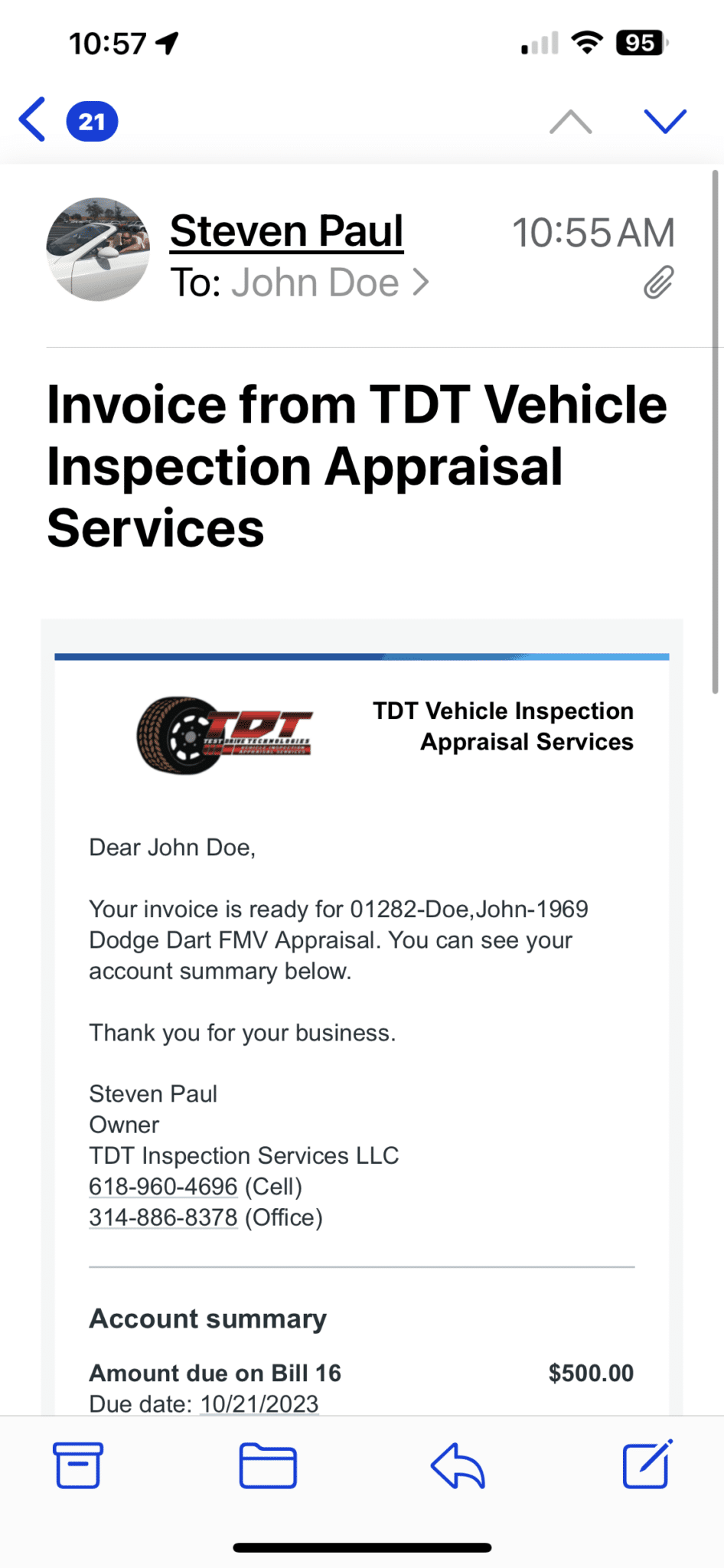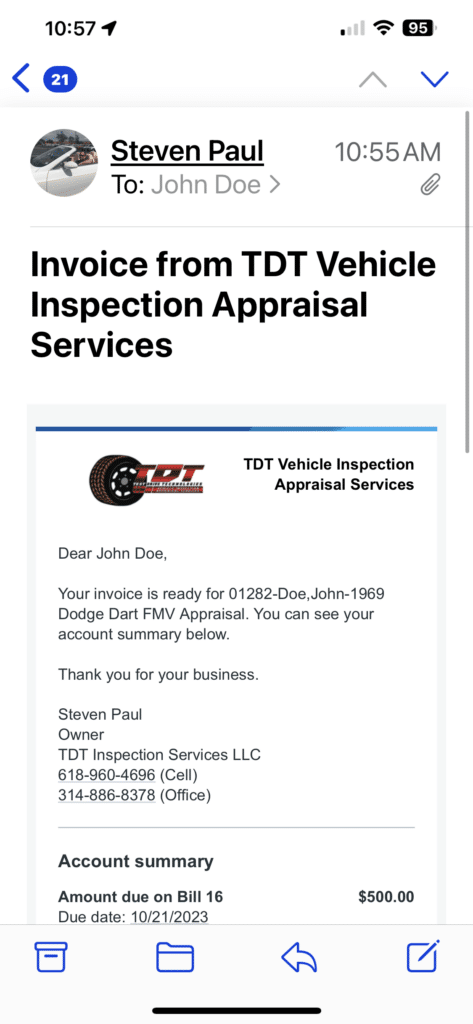 Receiving Messages or Files in the secure Client Portal is very easy. You will receive an email or message if you have already downloaded Clio for Clients app for your phone. It is available in the Apple Store as well as Google Play. Just search for "Clio for Clients".
Here is an example of receiving and viewing a message or document in the secure Client Portal.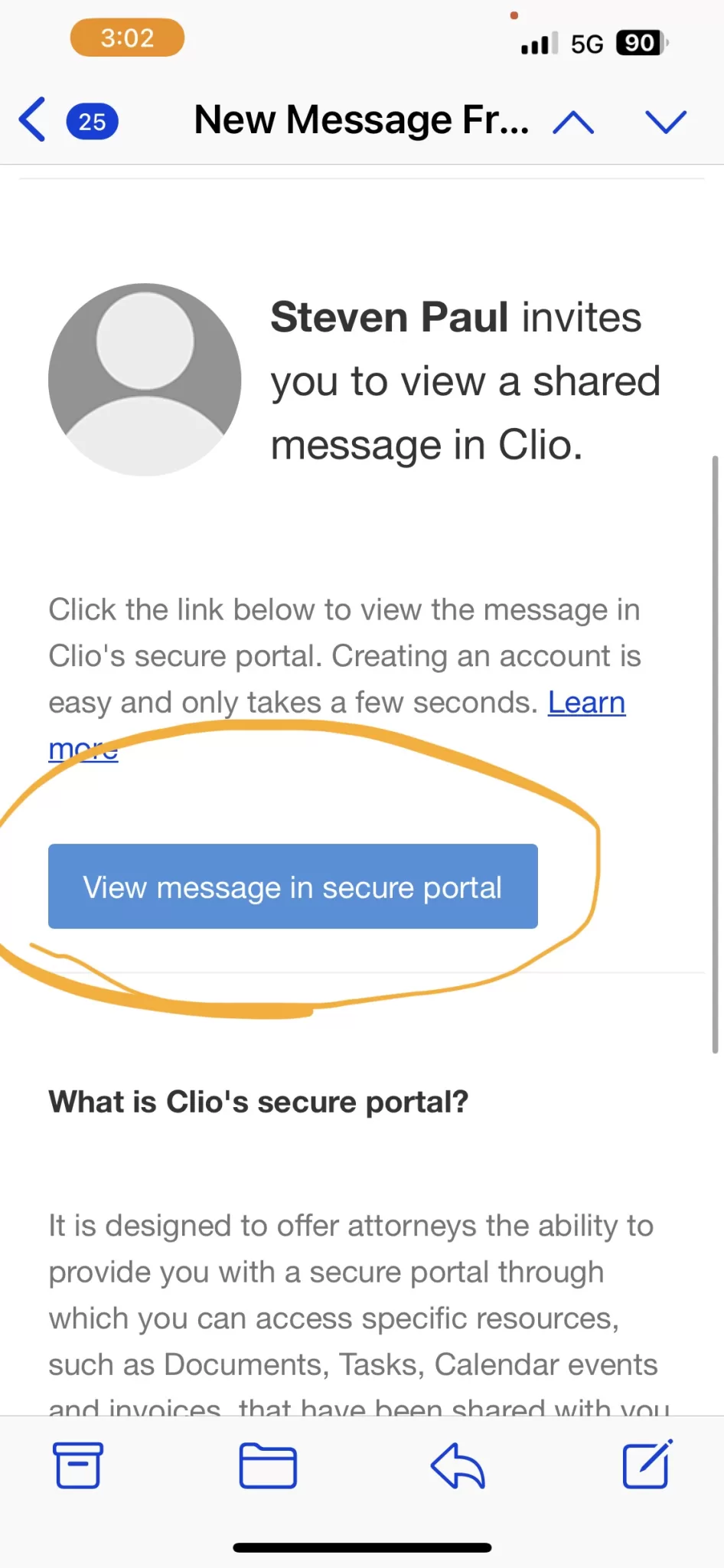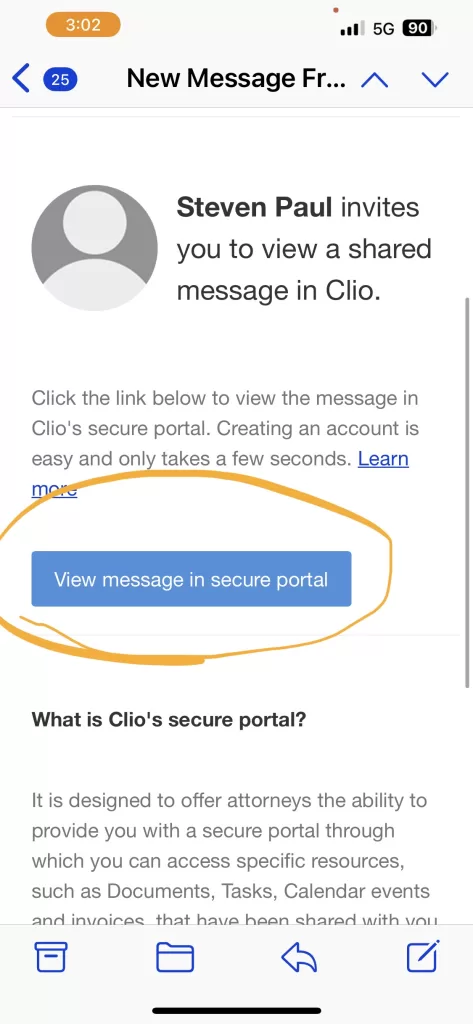 You are also able to use this same Client Portal to send in documents such as purchase documents, photos, evidence or documentation needed for your appraisal. Here is how you can do that as well. You will log into your portal the same as before, sending yourself the secure access link and then logging in. Once you are in, you can click on the "Send Document" button. Alternatively, you can also attach documents or photos to a message. Do that by going to messages.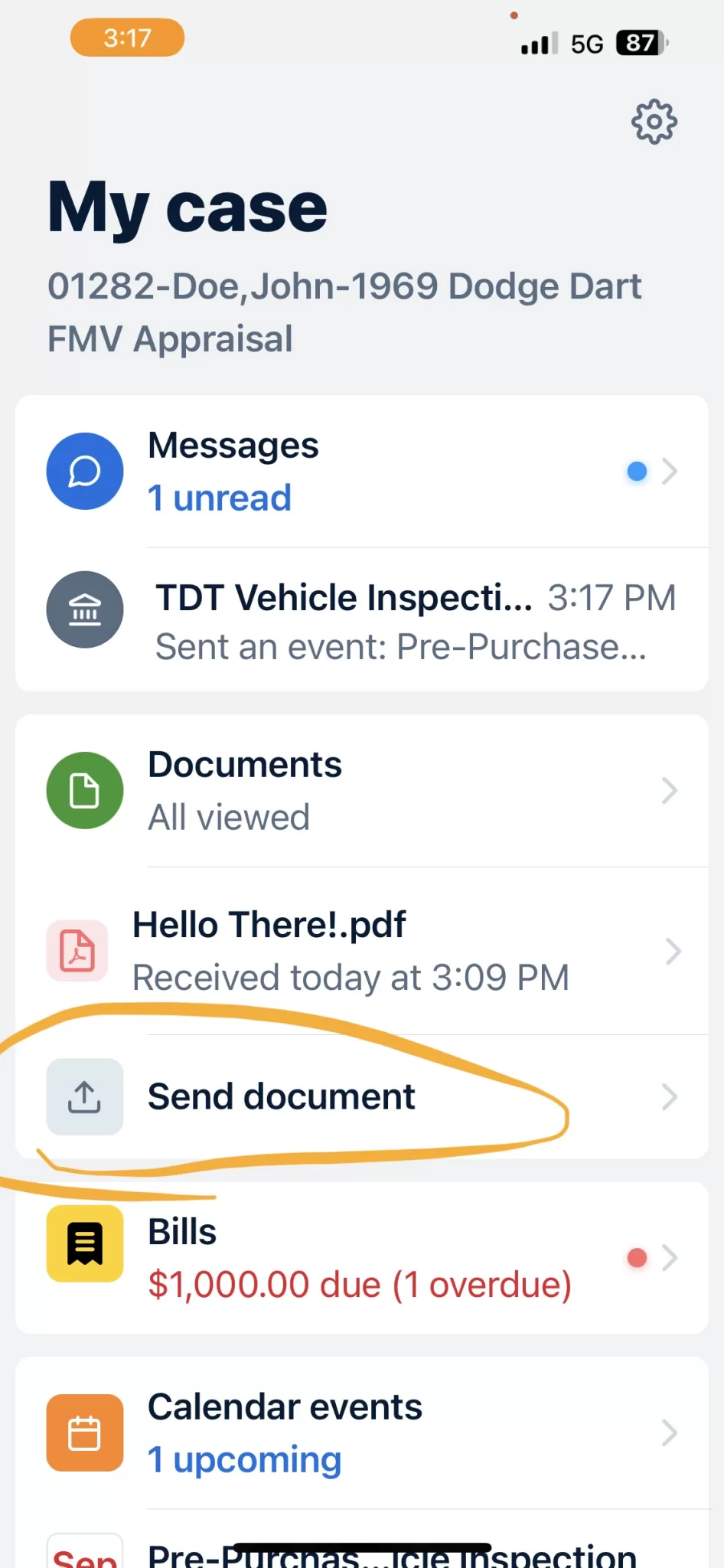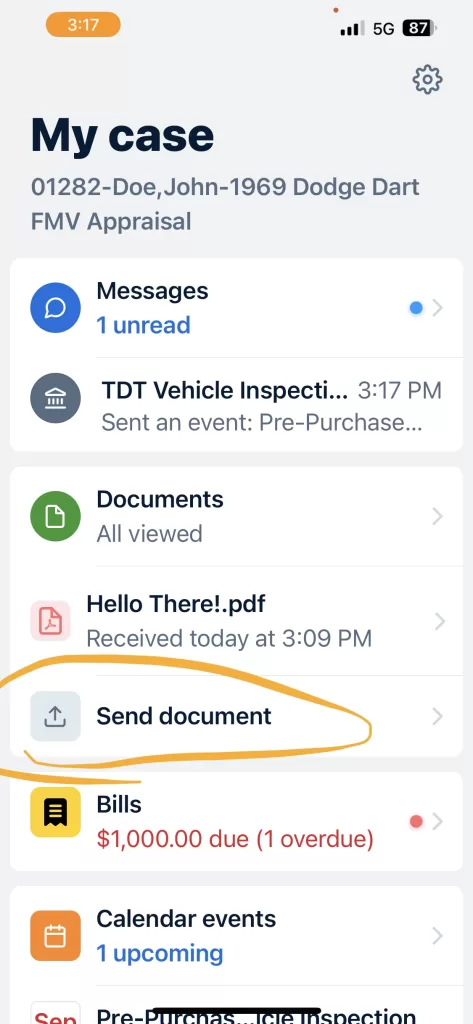 IF YOU EVER NEED HELP JUST GIVE US A CALL AT 314-886-8378 AND I AM HAPPY TO WALK YOU THROUGH IT. The hardest part is remembering your email password!