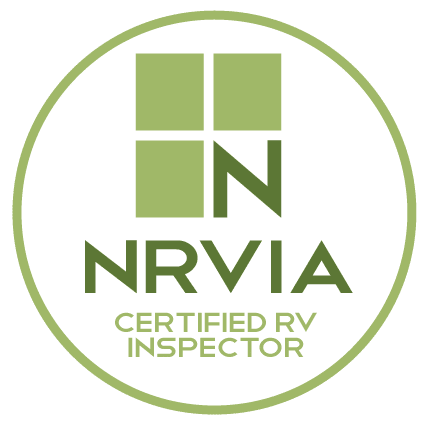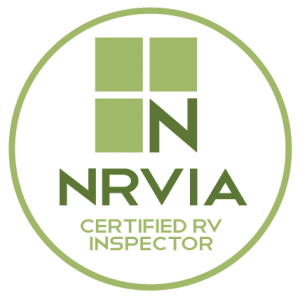 Although I have been performing RV, Motorhome and Travel Trailer inspections since 2009, I found it time to enhance our skills and go through the certification process to better help our customers.  Over the last year I have been studying, watching videos, taking quizzes and reading books on inspecting areas of RVs, Motorhomes and Travel Trailers to get ready for the NRVIA National RV Inspector Association Certification Test.
I was not able to make the conference to tackle the test in person this year since I was on the East Coast inspecting lemon law cars but I was able to take the test online.  Most online test are pretty easy and do not seem to challenge you much and basically just test you to see that you know the basics…. This was nothing like that.  This NRVIA certification test really digs in deep into the RV systems such as the heating, AC, electrical, plumbing and hot water heating system.  The NRVIA test also ensures you understand and test you on the ethics of the NRVIA to ensure you provide the best possible service to your clients.  Did you know that even though a RV technician is NRVIA certified he / she under the ethics rules of the NRVIA should not repair any RV, motorhome or travel trailer they have previously inspected for at least 1 year?  Once I read that in their ethics rules I knew that the NRVIA was an organization which I wanted to be a part of.
I look forward to furthering my education with the NRVIA and providing my customers with even more thorough inspections than we already do.  Buying a motorhome is not a quick decision, and anything that I can do to help a buyer make an educated purchase decision based on factual and unbiased information is worth it.  Being a part of the NRVIA means a lot to me and was a big step in my professional inspector and appraisal career.  View the NRVIA Code of Ethics and NRVIA Standards of Practice to see why I chose to join such a great organization.
For more information on the NRVIA (National RV Inspector Association) on their website at NRVIA.org.