Test Drive Technologies Announces It Will Now Provide Diagnostic Scans Using AutoEnginuity Diagnostic Laptop Software
What's All the Fuss About?

Today's vehicles are becoming even more complex that we could ever imagine.  Without getting to technical it is easiest to compare your vehicles on-board computer system to that of today's world-wide web or as most of us call it "the internet".  Today's vehicles have a computer, or module as the manufactures call them, for almost each major system in the car.  The main brain of the car is called the "ECM or ECU", or rather the electronic control module or electronic control unit.  Even the power seats and power windows have their own little computer call the "Body Control Module".  Each of these modules then talks to the ECM or ECU and decides what is correct and what isn't. As you can imagine there is a lot of information being processed by these computers every second and sometimes, things get a little out of hand and that is where a diagnostic tool comes into play.
What's The New Software?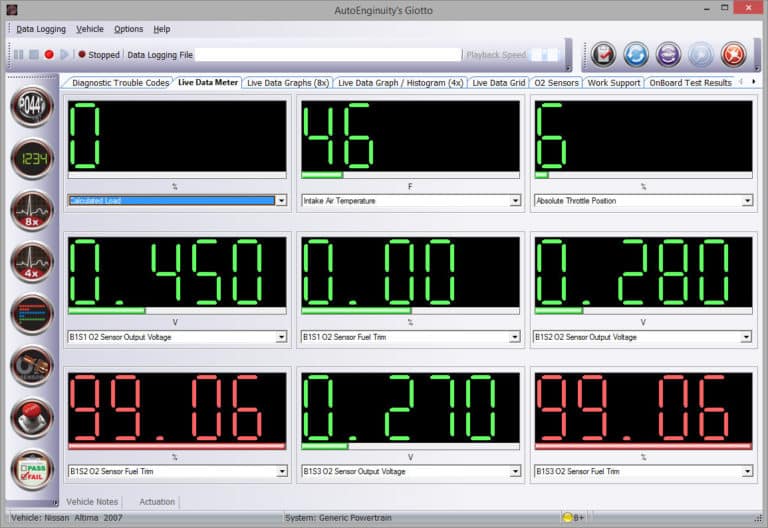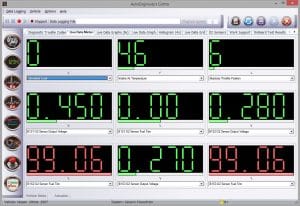 For many years we have carried a hand-held scan tool from Bosch with us an always scanned used cars and trucks during a pre-purchase inspection and we have been able to spot many faults and hidden issues with our handy dandy tool.  However, the time has come for us to upgrade to a new tool which will allow us to dig even deeper into the on-board diagnostic system to better serve our customers.  There is no shortage of diagnostic scan tools on the market that is for sure.   From Bosch to Snap On to Matco and many other manufactures to choose from we went with what the professional independent shops go with which is AutoEnginuity.  We call it the AE system.
The AE system connects the same way any of the other scan tools would however the software is what really sets it apart.  We can dig DEEP into the factory software and pull out true readings from sensors as the vehicle is running and driving and even record that data and play it back to review it if need be.  The new AE system will allow us to look at Clutch Life, Programming, ABS systems, Air Bag Systems, Body Controls, HVAC systems and of course the engine and transmission controls through the PCM (powertrain control module).  All this is done through an adapter, cable and laptop where we can run the reports and save them for our inspection clients.
What Does This Mean?

What does this mean for you and our clients?  Well that is simple. We are INCLUDING this FREE scan with each used car and truck inspection we perform.  Why? Well that is simple too. Because we want to give you as much information as possible so can base your purchase decision on it.  Many of our competitors will still be using hand-held scan tools and using them as an up-sell marketing tool however, we will be including it in EACH of our inspections.  This is just one of the many examples of how much we care about providing you as much information as possible with each inspection we perform.  Taking a full body, interior, test drive, mechanical and electrical inspection a combining it with an AE Diagnostic Health Check will provide you with more information that you would ever get even taking a vehicle to a local mechanic… AND WE BRING THIS TO THE VEHICLE!