Our Trip to Springfield, Illinois for the 2017 GTO AA Nationals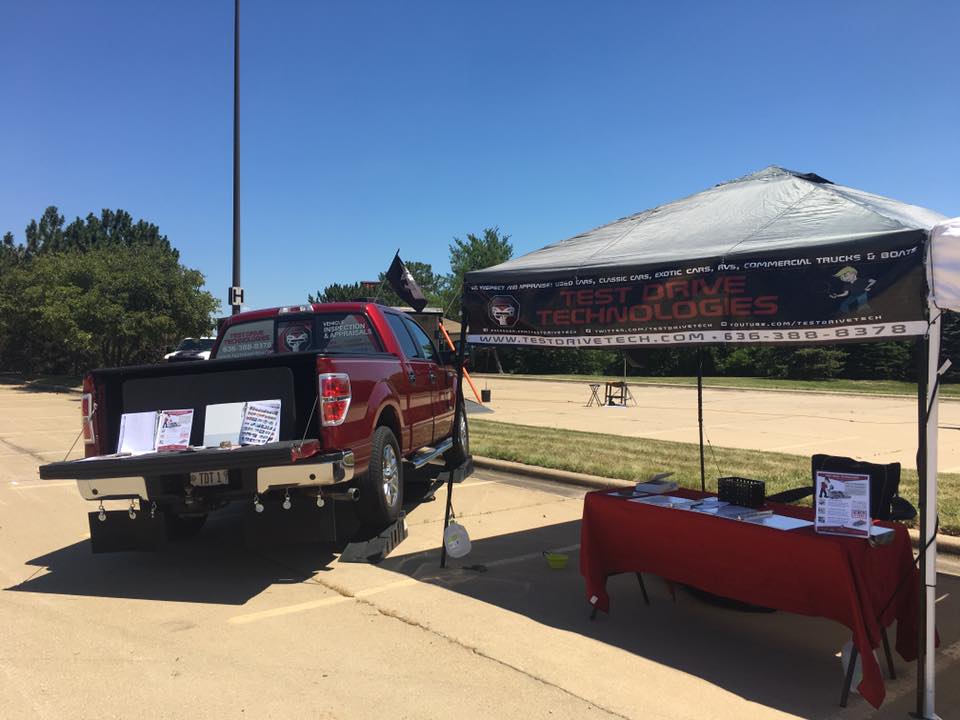 This past June you might have heard that we made a trip to Springfield, Illinois to the 2017 GTO AA Nationals.  During the nationals week, we met some great car folks. We met Tom Oxler the President of GTA AA, Kerry Friedman the President of the Gateway GTO's and Frank Chapman the VP Gateway GTOs in Illinois.  Even though we currently do not own a GTO we were welcomed with open arms to be a vendor at their event in Springfield and it was amazing!
From the moment we arrived, we were welcomed warmly by everyone we met.  We were personally shown our outdoor booth locations, presented with our full convention credentials, and provided contact information if we needed anything.  The best part is the other vendors were also super friendly, welcoming and helpful.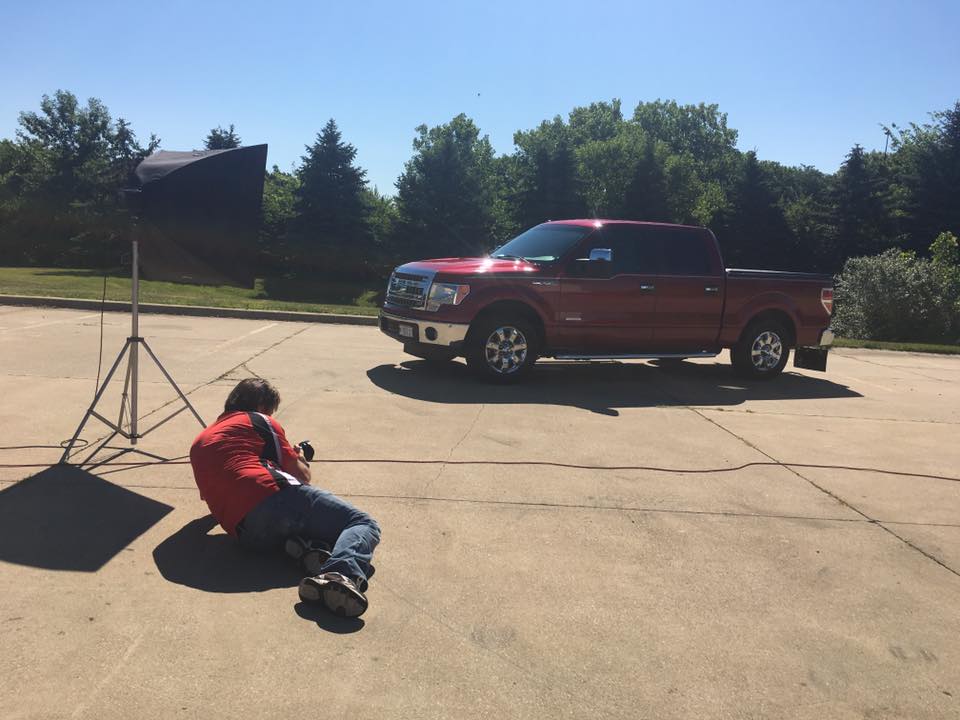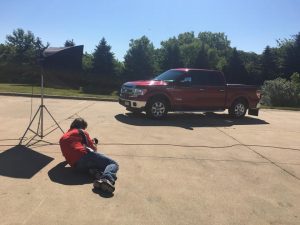 We were introduced to the onsite photographer Mike Davis the owner of Moto Lenz Photos.
He offered to shoot our new inspection truck and provided us with two amazing prints of our truck and my wife and I, in return we provided him with an appraisal of his truck.
The only downfall of the event, for a vendor that is, was it was very windy that week, which was not anyone's fault except mother nature.  Keeping our canopies tied down and our materials out was a difficult task.  We were honored to be offered a small spot indoors by the escalator for the last few days of the convention.  We were able to talk to more people, make friends and do better business instead of chasing fliers and holding down the canopies.
What We Did at the 2017 GTO AA Convention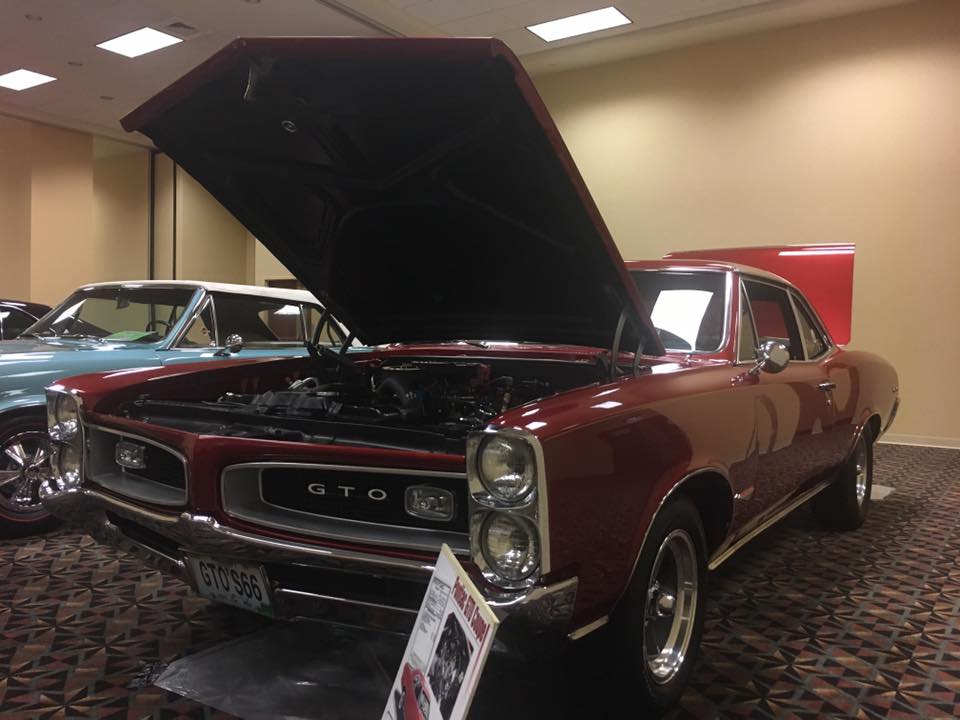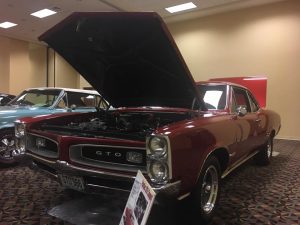 At every event we attend we hold a drawing for a free appraisal give-a-way.  During the 2017 GTO AA Convention, we had 25 entry slips, one of them included Tom Oxler, the President of GTO AA. Coincidently, Tom's name was drawn Thursday afternoon and his car was sitting on the concourse for judging.
We performed the appraisal inspection of Tom's 1966 Pontiac GTO as it sat in full judging condition on the concourse at the convention.  This was a rare opportunity to inspect such as beautiful modified GTO and it was a big honor to be trusted with Tom's car.
Our St Louis Gateway GTOs Sponsorship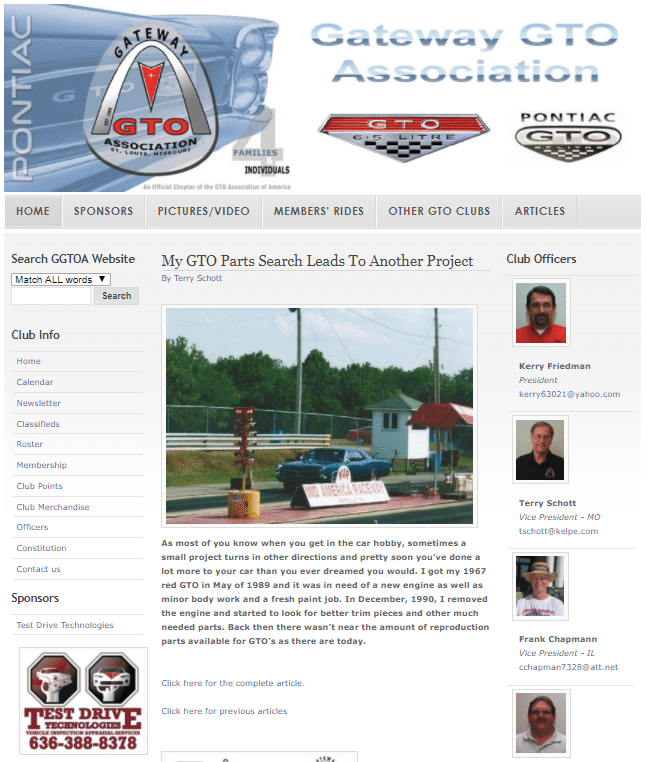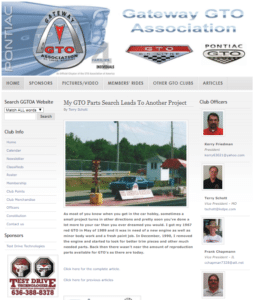 Since June we have joined the Gateway GTOs Car Club in St Louis, Mo and have met some amazing car people.  Last month, because of the warm welcome and friendliness of everyone in the Gateway GTOs, we also decided to move forward and support the car club with a full sponsorship. The Club sponsorship includes being on every page of the Gateway GTO website and in the monthly publication, The Hood Scoop, which offers great GTO technical information and histories of members cars.  We are overjoyed with being able to support such a great car club.
Upcoming Sponsorship at the 2018 GTO AA Convention
Next year we will be attending the 2018 Pontiac GTO AA Convention in Valley Forge, Pennsylvania. Be sure to look for our logo on the convention banner, website and Facebook pages as we have agreed to be a silver sponsor of the 2018 GTOAA Convention next year!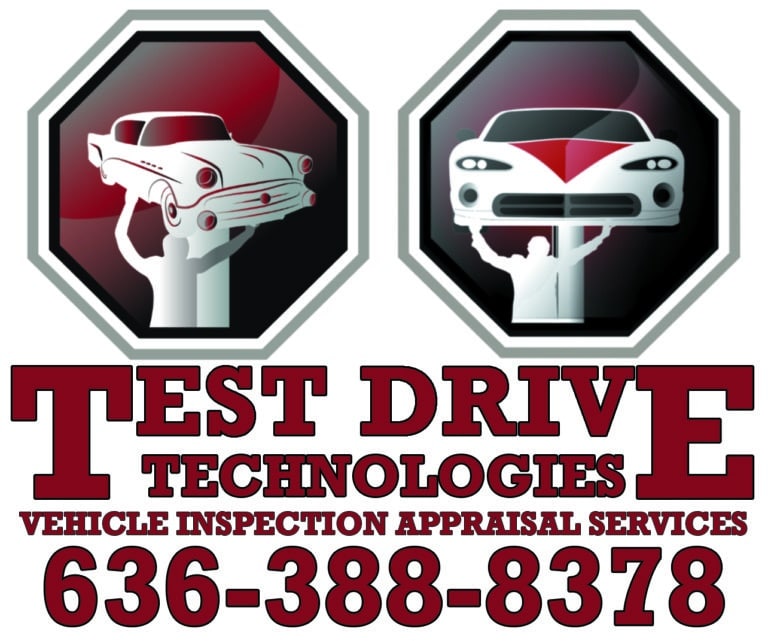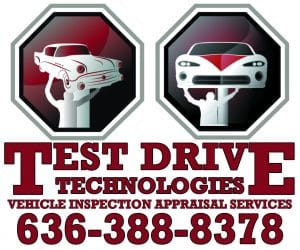 We will again be holding a drawing for a free appraisal which will be performed at the event, a value of $350. Additionally, we will be offering a show special for those that need an appraisal for their car for $250.   We will also have the latest 2018 price guides at our booth for you to quickly look up values of any vehicle you wish.
A Little About Our Appraisals
All of our appraisals are written according to USPAP standards so they are accepted by all insurance companies, financial institutions, and the IRS.  All of our appraisals include a full photo documentation of the vehicle, full written condition report and of course the valuation of the vehicle.  Our appraisals are always based on researched market data, open market comparables, auction prices and adjustments according to the options on the vehicle and we also take into account awards and vehicle history.  If you would like to view one of our past appraisals just ask, I will be happy to send you over one.
We look forward to seeing more great GTOs this coming summer and meeting more friends.