What is a Vehicle Expert Witness?
An Vehicle Expert Witness is an experienced, educated, and trained professional that has specialized knowledge that will assist the judge or jury in understanding the evidence in a case. An important difference between being an expert in a field and an Expert Witness is the ability to explain your knowledge in Court.
An Automotive Expert Witness needs to be intimately familiar with the accepted practices and methods in their chosen field. Automobile Expert Witnesses typically have many years of experience working in their field. Their work experience should show them increasing in responsibility over the years. Not only do they have extensive education and training, but they often have also trained others, given seminars, and written books or articles about their field. Many experts still practice their profession, in some fashion, though it is not required.
Vehicle Expert Witnesses come in all types. There are automotive expert witnesses, recreational vehicle expert witnesses, commercial truck expert witnesses, and vehicle valuation expert witnesses. There is also mechanical breakdown expert witnesses and odometer fraud expert witnesses. Determining what type of vehicle expert, you need should be your first step before retaining an expert. Be sure to evaluate their curriculum vitae (or CV for short), background, testimony history, and sometimes even a sample expert report. Vehicle Expert Witnesses will have experience working with thousands of vehicles and preferably have experience testifying as an Expert Witness in previous cases.
When Should You Should Hire a Vehicle Expert?
The answer to when you should hire a Vehicle Expert depends on the situation and how the case is being litigated. As a Vehicle Expert Witness myself, I prefer to be brought in early on in the case. This allows me to inspect the vehicle before its condition is changed. This be important in supporting expert opinions about what has occurred. Expert involvement early in a case can assist with determining the cause of failure – important for establishing liability (that is, whether the defendant did something wrong) – and also any repairs needed for the vehicle and valuation of the vehicle – important for showing damages (that is, how much the case might be worth).
Sometimes, attorneys like to retain an automotive expert even before accepting a case, to confirm whether there is enough evidence that supports the claim. Some attorneys will instead wait to see if a defendant is going to contest any evidence and then retain an expert to support their client's claim. Other attorneys use vehicle experts as advisors or consultants in a case, to bounce ideas off of and to gain insight on what documents should be sought in discovery or to review another expert's opinions.
Can a Vehicle Expert Be Retained Without an Attorney?
Of course you can retain a Vehicle Expert without an attorney! However, keep in mind that an expert witness can only provide you with their opinions and advice regarding the vehicle – not the legal claim. They are not attorneys and cannot provide legal advice. In other words, while many experts understand the law, their job is to apply their expertise to the facts, not make arguments in court. This is where hiring an attorney would come into play.
Another drawback to hiring an automobile expert without an attorney is that any communications between you and the expert witness may be discoverable. Without the same protections you would have if you were using an attorney, the opposing counsel (the defendant's attorney) might be able to obtain information that you would prefer to keep confidential. The attorney and expert often work together to formulate a plan to help build the case for you.
How to Retain an Expert Witness?
Retaining an expert witness is similar to retaining an attorney. You will want to speak in-depth with the expert during an initial consultation. Be ready to provide the necessary background information and to answer the expert's questions. Be honest. Keep in mind that the vehicle expert will want to understand what their role would be before accepting the case. Experts may have a written retainer agreement that they will want signed before they start any work on your case. They also will likely require a retainer fee, from which they will be paid based on the amount of time they spend working on the matter. My vehicle expert services retainer fee usually covers the inspection of the vehicle plus the cost of writing the report. Some other vehicle experts charge a large upfront retainer fee and work off of that.
What Will the Expert Witness Need?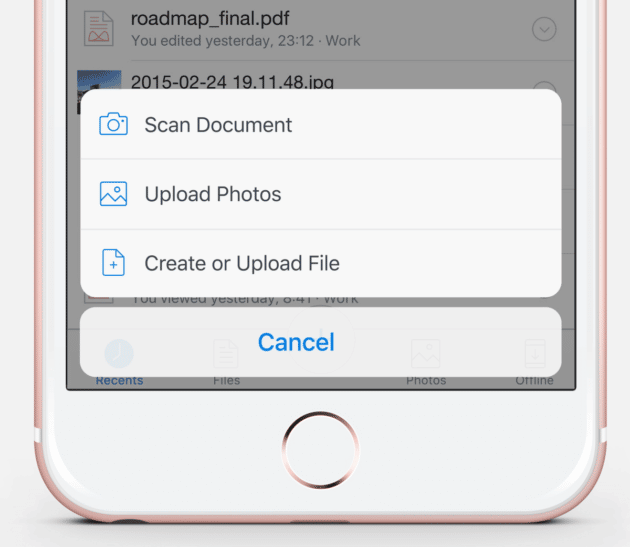 If documentation exists, the vehicle expert should have the opportunity to review it. Experts prefer to have as much information as you can give them. However, I caution you in just dumping everything over to an expert. The more you give an automobile expert, the more they have to review. Ask the vehicle expert about what they find to be the most relevant and how they prefer to have any documentation organized.
The complaint or petition will usually suffice until after you have spoken about the case. If discovery has already begun, your vehicle expert will likely want to see all of those documents. Be sure they are clear, complete, and legible. It's often best to send each type of document type as a separate PDF file. For example, if you have multiple filings or answers, each should be its own file versus grouped as one large document with dozens or hundreds of pages.
Timeline of Facts and Litigation Schedule
Most vehicle experts appreciate reliable timeline of events leading up to the filing of the case. This gives them a starting point to get to work. They can doublecheck the timeline and facts more efficiently and determine how other events fit into that timeline. Because an expert is paid for their time, reducing their workload keeps costs down.
If your case has already been filed, it is also important that your vehicle expert knows the litigation schedule. Having the discovery deadlines help the expert witness budget their time. A late expert report can cause problems for the case. Given an expert witness advance notice of upcoming appearances or risk them not being available to testify when needed.
In cases regarding vehicles and valuation your vehicle expert will definitely want the following documents.
Proof of Purchase – This can be in form of your loan paperwork, buyers order, title and registration. The expert will also want to verify the mileage at the time of your purchase. If it is not listed on the sales paperwork, then be prepared to provide the expert with a copy of your title paperwork or the odometer disclosure document provided at the time of purchase.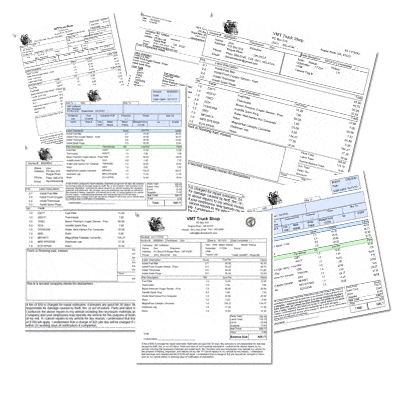 Vehicle History Report – The vehicle expert will want a copy of any vehicle history report you received with the vehicle at the time of purchase AND a current vehicle history report.
Maintenance History – The vehicle expert will also want to see a full history of maintenance performed on the car. If you have done your own maintenance, be prepared to provide receipts for oil, filters and supplies.
Repair History – Any repair ever done on the vehicle. This includes prior to your ownership AND while you have owned the vehicle. If you do not have the paperwork, contact the dealerships and service shops you have had the work done. They can provide you with reprints of the repair records.
If your vehicle expert witness needs more documents, they will specifically request them from you.
Vehicle Inspections
Vehicle Experts usually prefer to physically inspect the vehicle in question, if possible. While this can add time and expense to the case, it is often beneficial for the expert in formulating expert opinions. The goal of an inspection is not to perform repairs, but to establish its current condition and what that condition reveals about its history. For most types of cases involving a vehicle, an inspection of that vehicle is the best evidence. A judge or jury will also prefer to hear that the expert witness has put their eyes, ears, and hands on the vehicle themselves.
In some instances, however, the vehicle may not be available, or the type of claim may not need a physical inspection. This is the type of information that should be discussed before retaining the expert witness. If the vehicle expert requests to inspect the vehicle, that preference should be respected, and all reasonable efforts made to accommodate the request.
Findings and Reports
Depending on your case and where it is filed, the vehicle expert may not need to write a report. Some jurisdictions do not require the expert to write a report and they are allowed to provide their opinions verbally during a deposition or direct questioning in court. Even in those jurisdictions, an expert report may still be helpful for negotiations.
Other jurisdictions, including federal courts, require you to not only disclose your expert but also produce their report. The report should identify the facts on which the expert relies and the conclusions the expert has drawn about the case. There are deadlines outlined by the Court during this litigation which your vehicle expert witness will need to know of so they can be sure to have the report prepared and have had a chance to discuss it with you prior to submitting it to the Court within the deadlines provided.
It is absolutely critical that you inform your vehicle expert if a report is needed and keep your expert up to date with discovery and deposition requests. Remember that you are not the expert's only client and they have other schedules that need to mesh with your case.
Go Choose Your Expert
I hope this quick read about retaining an automotive expert, HD truck expert or RV expert has helped you. Hiring a vehicle expert means that you want to bring a true professional's opinion to bear. The most important things to remember are to pick an expert witness that has the experience and specialized knowledge that will help your case, and to always get the expert witness you retained what they request. This allows the vehicle expert to ensure they can take on your case effectively and help your case in the best way possible.
If I can help you in any way with your case, please fill out the form on the right side of this page to setup your Vehicle Expert Witness free consultation regarding your case. I work with plaintiff attorneys, defense attorneys as well as some pro-se clients depending the case type and facts available during the consult. I look forward to hearing from you.