TDT Recently performed a pre-purchase muscle car inspection this 1970 Plymouth Barracuda AAR in the St. Louis, Missouri area. We have all heard the "restoration spared no expense" phrase. Well this one might of actually been true to the word.
We are honored to have been selected and able to inspect this beautiful muscle car. Enjoy a few of the photos below. If we can help you with a pre-purchase muscle car inspection just send us a message in the form on the side and we can get things started for you.
Besides the webs and a little dirt from the rear tires catching some grass from the prior owner, this car was nearly immaculate. It came with a high asking price when these cars are HOT in the marketplace but rightfully so. Every attention to detail was taken for this restoration of this car right down to the door and trunk closings.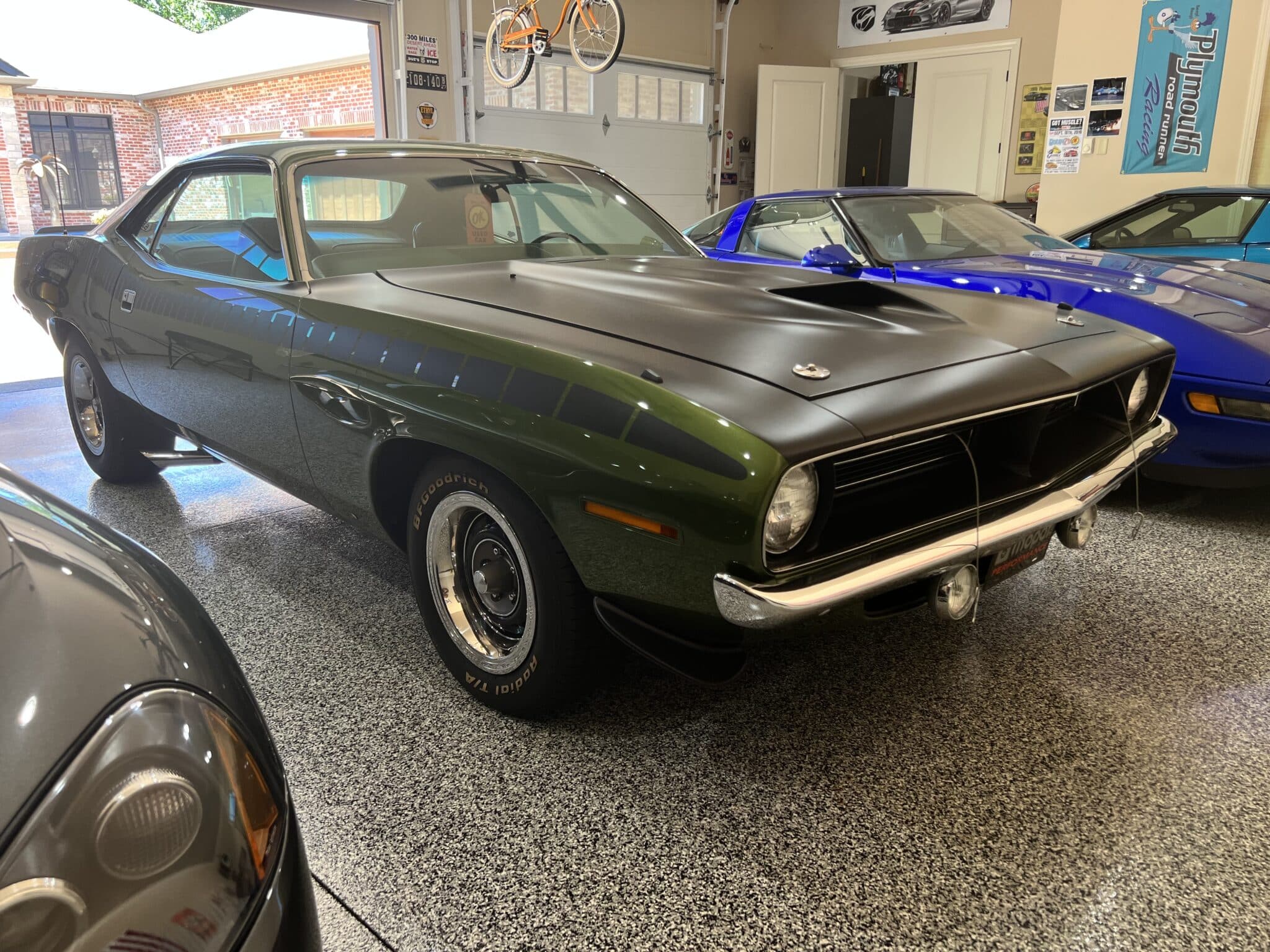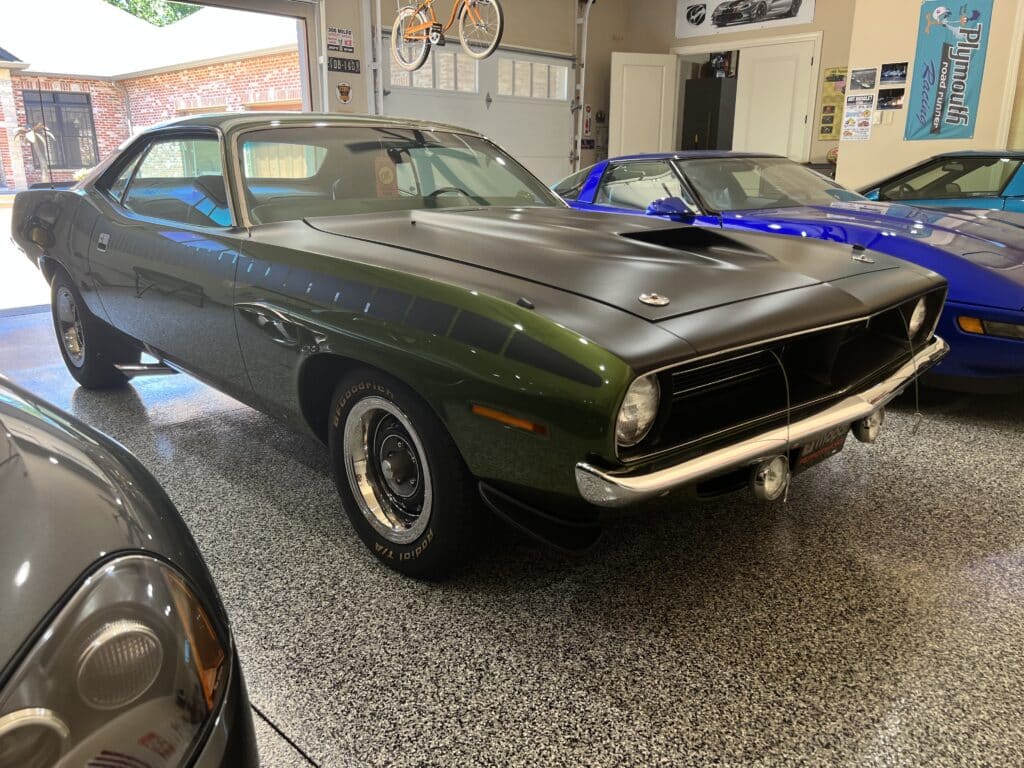 The paint and body lines on this car are far superior than what ever came out of the factory. The doors and trunk close almost by breathing on them. The car not only looks good but also makes you smile when you stick your foot on the throttle and let that 340 do its job. Inspection reports and basic photos only get you so far in a pre-purchase muscle car inspection so we also provide about 5 minutes of video with each inspection. Each inspection comes with a full pre-purchase inspection report like the one below, over 200 photos showing the vehicle from all angles, undercarriage, engine compartment, interior, trunk and much more. If that wasn't enough we also provide a 10 foot walk-a-round video as well as a close up video of the vehicle's body including showing the door closings.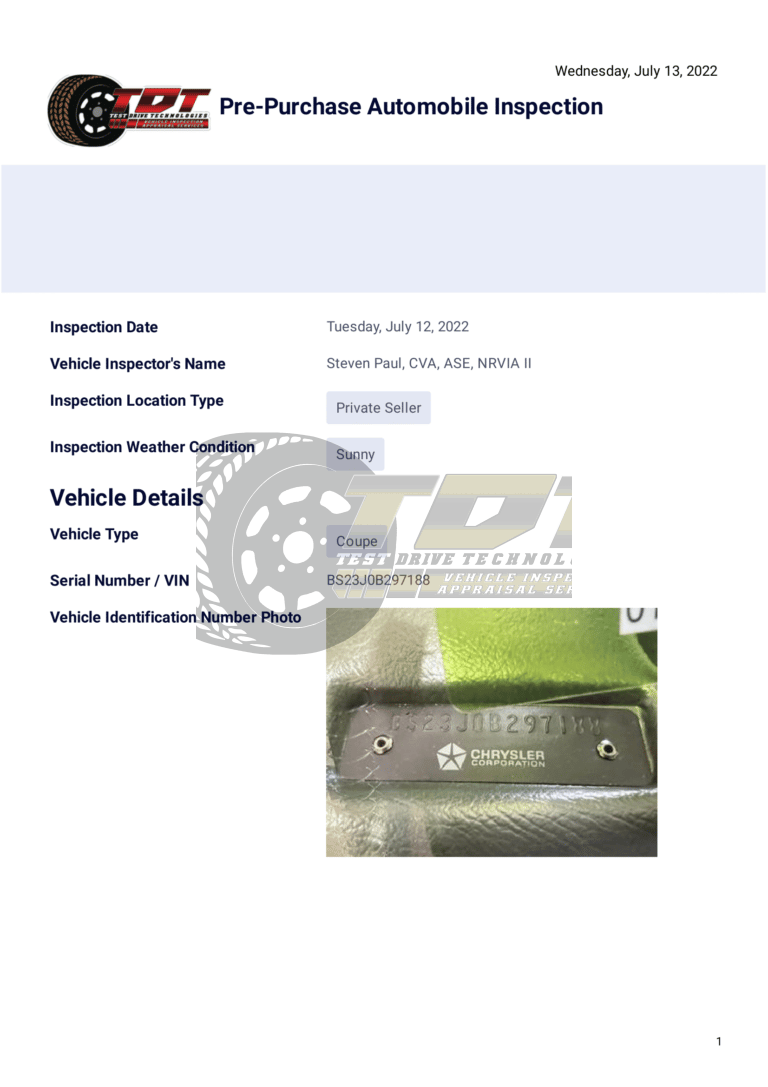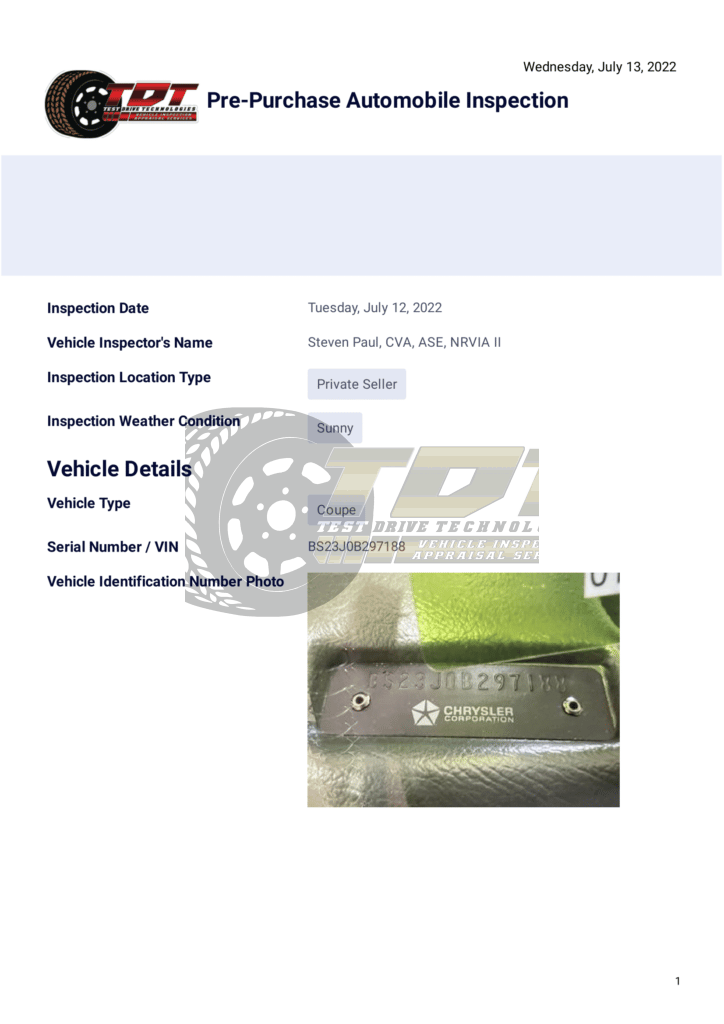 We know that we are the eyes, ears and hands of many of our clients. We also know that our clients are making a purchase decision based off of our muscle car inspections like this one. Because of this we provide as much detail as we can in our inspection reports as well as our photos and HD video for each inspection.