There are a lot of choices out there when it comes to hiring an independent vehicle inspector for a pre-purchase inspection. There are several national companies that charge about $300 that can provide you a quick and cheap inspection. Then there are independent vehicle inspectors like me that go above and beyond to get the dirty details you need to provide you with the information you need to make that informed purchase decision. I've put together a list of items and pointers to be sure your inspector will be checking for you and what you would expect to get here at TDT.
BODY, GLASS & PAINT PRE-PURCHASE INSPECTION
You will want to make sure your inspector knows how to spot body damage, prior repair and that they use a digital paint meter. Paint meters measure the thickness of the paint and distance to the metal behind the paint. This helps spot body filler, wavy panels behind the glossy paint. If your pre-purchase vehicle inspector tells you he or she does not use a paint meter or they use other methods, keep shopping. Here at TDT, I use a paint meter that is able to detect both ferrous and non-ferrous metals. What that means is I can see past the pretty paint on these newer vehicles with aluminum bodies. Some of the older paint meters are not able to detect aluminum and therefore could leave you not knowing the condition of some of the body panels. The only thing we can't see through is plastic but we are working on that.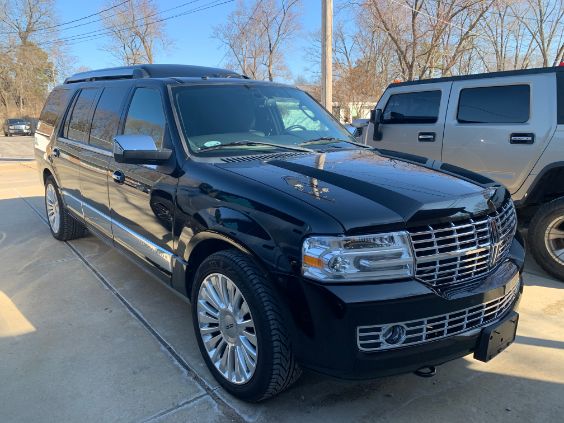 You will also want to make sure your vehicle inspector will include conditions of glass, seals, and trim around the windows and doors. This is crucial with older vehicles that may have deteriorated or have an older restoration. Resealing a classic or collector car can be quite expensive and time-consuming. Our pre-purchase vehicle inspection reports clearly tell you the condition of the glass, seals, and gaskets so you know what you are getting into.
INTERIOR, TRIM & OPTIONS PRE-INSPECTION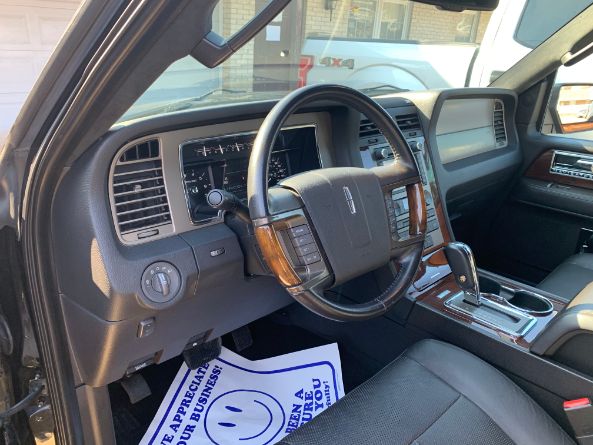 Interior inspections should always be clear and detailed. They should note the condition of the gauges, dashboard, console, seats, carpet, interior door panels, rear deck if seat belts are present or not. The interior inspection should also note lighting, features being tested, and options working as designed. One of the biggest things we check is power seats, windows, and locks which often get left out of some other inspector's pre-purchase inspection reports. We also include colors and the condition of the colors in our report so you know what the interior looks like. After all, you are the one that will be sitting in it, you should want to know the details.
TIRE & WHEEL PRE-PURCHASE INSPECTION
We see and examine a lot of tires as inspectors. A good pre-purchase vehicle inspection should include not just the tire depth but also the brand, size, tread depth, wear pattern, and even the date of manufacture. Tires should be replaced every 7 years even if they have good tread life. We see a lot of classic cars with old and dry cracked tires. A tire failure could easily not just leaving you stranded on the road somewhere but it could also easily shred your fender or quarter panel.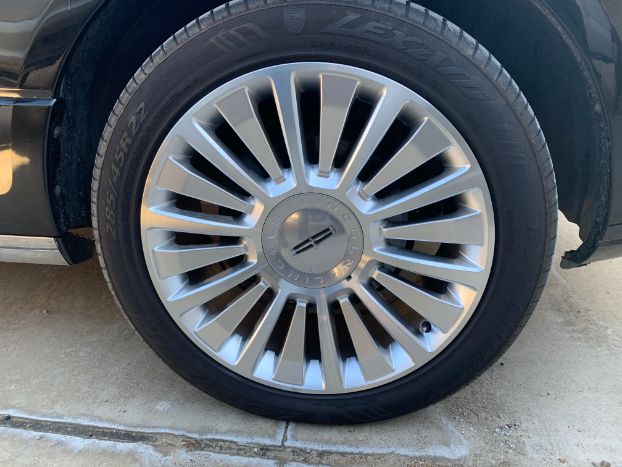 When we inspect wheels we are looking for cracks, bends, and curb rash which is the most common issue. Wheels on a newer car can be quite expensive when you start looking at Porsche and Mercedes but many of the aftermarket wheels on used cars and custom cars can quickly add up to big expenses too if the damage is found. Some wheels cannot be repaired and are hard to replace.
ENGINE, TRANSMISSION & DRIVELINE INSPECTION
The engine, transmission, and driveline are the heart of your vehicle regardless of the year, model, or make unless we are talking about an electric vehicle such as a Tesla or Audi E-Tron. You want a pre-purchase vehicle inspector who knows how to check the engine oil, remove engine covers, air filters, check transmission fluid levels, check for leaks, worn belts and isn't afraid of getting dirty and not just take photos. You also want an inspector who has a background in auto and truck mechanical repairs so they know what to look for and what to listen for. You also want an inspector who can get under the vehicle either using a lift or at minimum use a set of ramps to inspect the driveline and make sure all the U-joints are tight and seals are dry.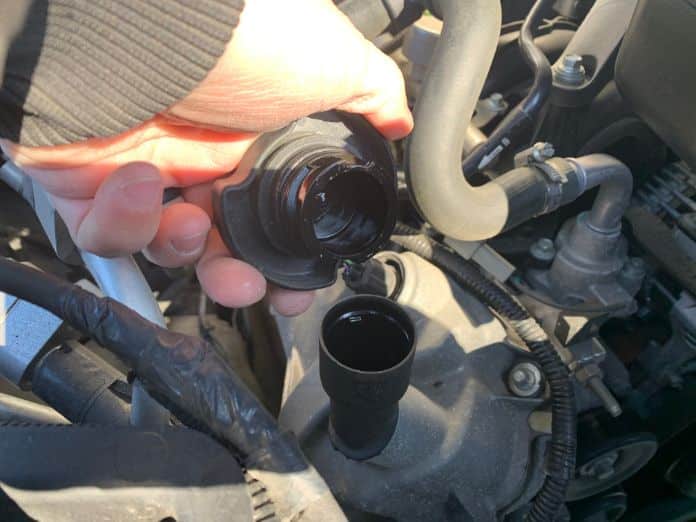 All of my pre-purchase vehicle inspections include a detailed inspection of the engine, transmission, and driveline as well as I provide video of the engine running at idle, through the RPM range, and back down so you get a feel for how it runs. On some occasions, I am also able to provide video of the exhaust so you can see if the engine is smoking.
ELECTRICAL SYSTEM & WIRING PRE-INSPECTION
The last thing you want to get yourself into a monster electrical mess regardless of the year they can be a pain and cost a ton of money. Some of the things that I find are rodent damage, poor previous wiring repairs, loose connections, and even melted wires, and believe it or not about 50% of the vehicles I inspect I write up for not having proper battery hold-downs. You need a vehicle inspector who knows the wire, knows what they are looking for and the areas to spot damages.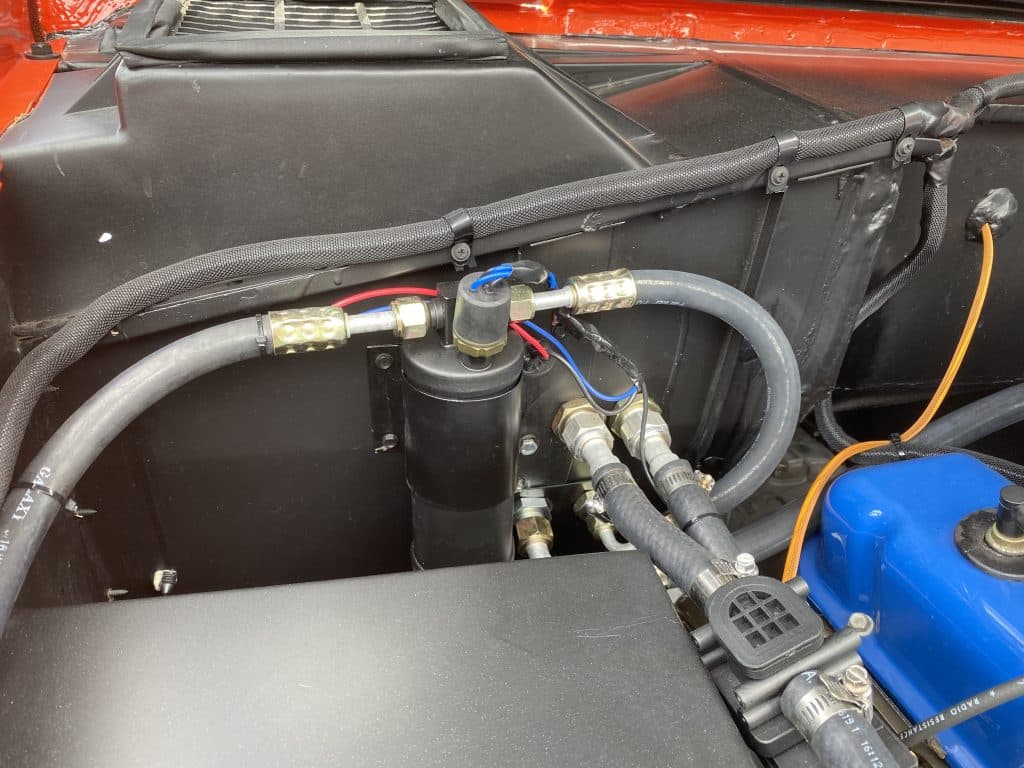 Inspecting a vehicle's electrical system is much more complicated these days on modern cars 1996 and newer. Your inspector should carry and use a scan tool that can look at the factory-level sensors and data and provide you with a detailed report showing the systems and the status of the vehicle's electrical system. At the very minimum, your inspector should use a basic scan tool but a good inspector will have a laptop or mobile device diagnostic tool.
FRAME, STEERING, SUSPENSION & BRAKE INSPECTION
The frame of your car is the structure holding everything together and is the most crucial part of your vehicle. The frame and structural components keep you and your passengers safe if an accident occurs. Many vehicle frames today are what is called a unibody frame which means it is all once piece and does not have actual frame rails but they have gussets that provide the strength to the frame just as actual separate frame rails would. It is crucial that these gussets and sections are examined during an inspection to make sure the vehicle has not been in a prior accident and the frame was repaired or any existing damage is present. A good pre-purchase vehicle inspector should be certified and have plenty of frame knowledge as to what to look for and what type of frame he or she is inspecting.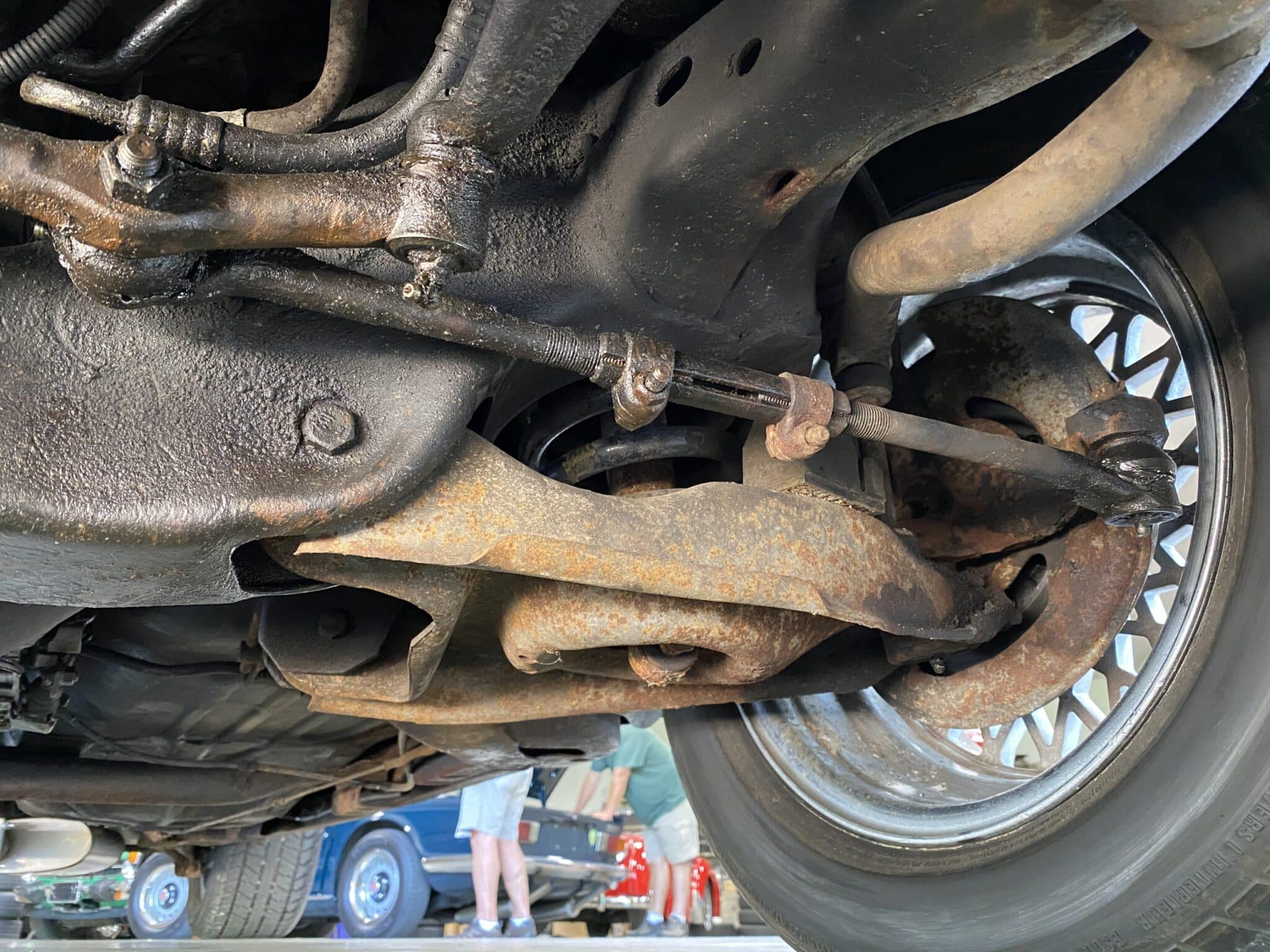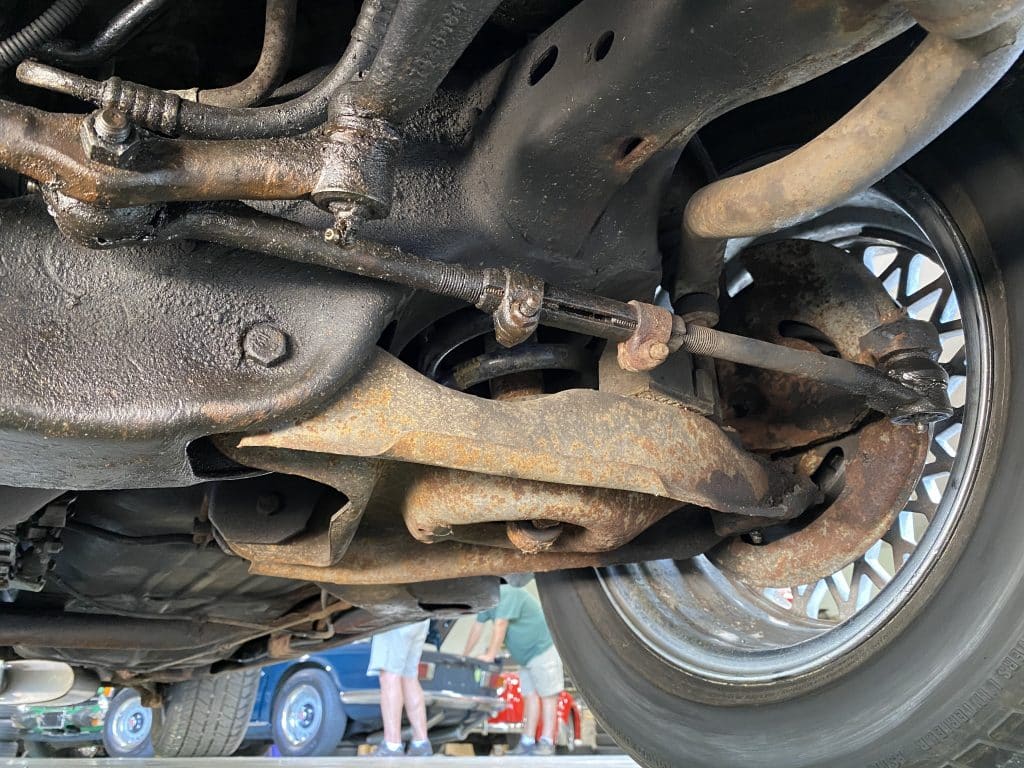 The steering, suspension, and brakes help keep you rolling, turning, and stopping. These systems take the brunt and wear and tear of your vehicle the most. It is extremely important to make sure these parts are in good condition, bushings are in good condition and all these parts are operating properly. Even if they are operating properly you need to know what wear levels are present so you can take that into account with your cost of ownership or purchase.
FULL TEST DRIVE DURING PRE-PURCHASE VEHICLE INSPECTION
We test-drive all vehicle types. It is all about making sure that everything works as it should, testing the switches, making it shift, driving down the road, hitting the brakes… In most cases, we can get a full test drive which means both highway and city speeds and bumps but in some locations, it is tough to get a vehicle up to speed safely for highway speeds. In some instances, if frame damage or a safety concern is found during the physical pre-purcahse vehicle inspection prior to the test drive, the test drive will not be performed for safety reasons.
Your pre-purchase vehicle inspector should be able to drive and operate what you hire them for. They should have the knowledge and expertise of driving a manual shift vehicle if that is what you are hiring them to drive. The same goes for tractor-trailers and heavy-duty equipment. They might not know that exact equipment but they should have the general knowledge and skills to operate the machine.
Due to insurance stipulations, test drives will NOT be recorded however, equipment function and testing can be as long as the vehicle is not in motion.
LOTS OF DETAILED PHOTOS, VIDEO & EASY TO UNDERSTAND PRE-PURCHASE VEHICLE INSPECTION REPORT
I know how important it is to be able to see what the inspector is mentioning in his or her report. Photos should back up what is stated in the report as much as possible. Some inspection companies set limits and numbers to how many photos can be taken and sent or charge extra. I simply take as many as I can and get as much information visually for you. With that said, I also take several videos of the body, interior, features, options, engine, exhaust, equipment being tested, and sometimes, even more, depending on what the vehicle is for your pre-purchase vehicle inspection.