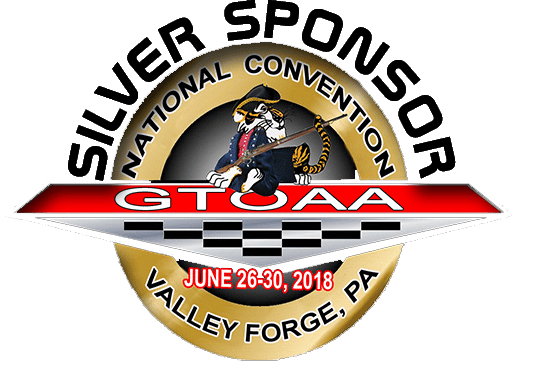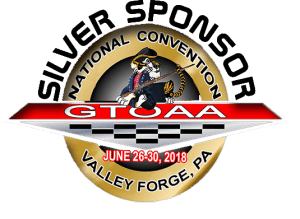 Our bags are packed, the camper is ready to roll, the camera is charged, our books are ready and we just finished up our registration for the 2018 GTO AA National Convention in Valley Forge, Pa…
We are excited to be a Silver Sponsor of the 2018 GTO AA National Convention this year.  We will have a booth  and on the concours this year and offering vehicle appraisal services during the convention.  That's right!  You can get your GTO appraised while it is being shown at the convention this year!  We are offering a special discount for club members at the show.
Be sure to look for our advertisement in The Legend and on Facebook Event page.  If you would like to book your appraisal early and save some money please send us a message or book by clicking a link below.
Use the coupon code "GTOAA" to get your convention discount!
Want to know how much your GTO is worth in the fair market based on it's awards, condition and options?  We can provide you a Fair Market Value Appraisal!
Our appraisals are all written using the USPAP guidelines and provide you with a firm number based on the vehicle's condition, options and features in comparison to others in the marketplace.  Our appraisal will help provide you with proof of what your car is worth to a potential buyer or in the event of an estate sale or auction.
 Want to make sure you have your GTO insured for the right amount?  Need to provide that amount to your insurance carrier?  We can provide you with a Stated Value Appraisal!
Our appraisals follow the USPAP guidelines and are accepted by all of the insurance carriers across the nation as well as the IRS and court of law.  Stated Value Appraisals provide a firm number on what it would cost to replace or rebuild the car in the current marketplace.
We look forward to seeing everyone and all the goats on the battlefield at the 2018 GTO AA International Convention in Valley Forge, PA this year!