So you have your inspection report… Now what?  It's much more than just a condition report!  Here's how to use your PPI and get the most for your pre-purchase inspection report!
We are here to help!
Let's face it. There are many choices in the USA when it comes to vehicle inspection companies.  Some are independent, and some are national companies connected to insurance companies and dealership groups.  We happen to be one of the independent 3rd party companies in St Louis that is Veteran & Family owned and operated.   Even if you decide to use one of the other companies out there we understand and that is fine with us, but we hope you can get the most out of your pre-purchase vehicle inspection report.  We put together this guide on how to use your pre-purchase inspection report and get the biggest bang for your buck.
Making sure it is what they say it is…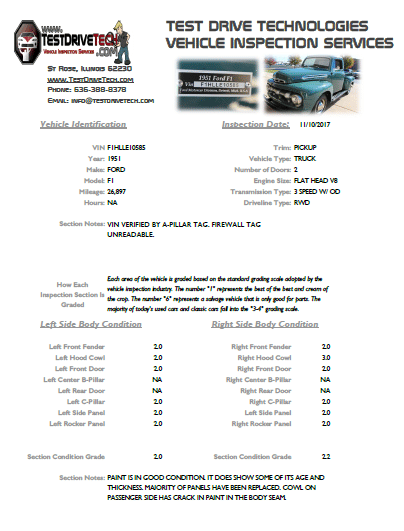 The first area in which you can use your pre-purchase vehicle inspection report is for its overall condition and compare the report to what the seller is claiming the condition is, this provides you with trust and verification. For starters, be sure you can easily understand your report and it provides the information you need to make an informed decision. A vehicle inspection report should contain all the vehicle basics including the year, make, model, vehicle identification number and of course the mileage, sometimes the VIN and mileage may not be available, but the vehicle inspector should make a note of why it was not available.  Your vehicle inspection report should also contain the trim, color and features the vehicle is equipped with such as the driveline type, transmission type and brake design.  Having this basic information helps you ensure you know it is the correct vehicle and was described by the seller correctly.  Quality inspection reports should also break-down the vehicle by system and part such as body & paint, interior, features & options, engine, transmission, driveline, brakes, suspension, electrical system and the undercarriage or frame.  Here at TDT, we use a grading system 1-6 much like the classic car auctions use and then average that score at the end of the report which gives you an idea on how to compare it to other vehicles and how to value the vehicle without a full appraisal.

Making an offer based off of true vehicle condition…
Another area in which you can utilize your vehicle inspection was mentioned in the last paragraph and that is making a firm offer on the vehicle purchase.  Your vehicle inspection should provide you with the true condition of the vehicle.  Using the checklist provided by your vehicle inspector you can ascertain the value based on a grade scale such as concours, excellent, very good, good and fair.  You can then compare the vehicle you had inspected to others on the market providing you with an idea of what you feel is fair to offer the seller.  If the seller rejects your offer or counters with resistance you then have backup of why you offered the amount you offered.  This helps bring the seller closer to your offer number.  This may sound like a lot of steps to save some money, but it has been our experience helping clients that 9/10 times the asking price is reduced and the fee for the inspection is saved many times over.
Backup documentation if the unfortunate happens…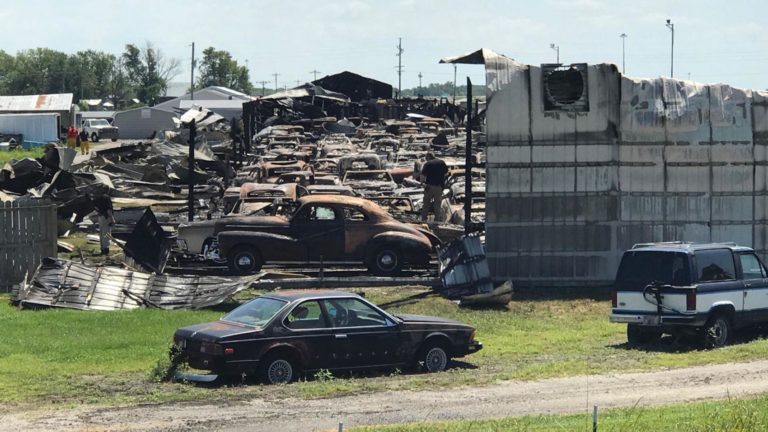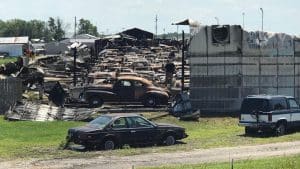 The last area I would like to mention is proof of condition at the time of purchase.  Although some classic and collector car insurance companies may require an appraisal inspection prior to writing a policy on the vehicle, sometimes there is an argument on what condition the car was in when it was purchased if there was a claim down the road.  Pre-Purchase vehicle inspection reports provide you with an independent 3rd party report of the cars condition at the time of purchase and is usually signed by the inspector or company providing you backup evidence of the vehicle's condition if an issue ever arises.   The inspection likely will not help in a dispute over value however it will provide backup documentation of the vehicle's condition prior to any loss.

Final words…
There are many other areas in which you can use a pre-purchase inspection that I did not cover in this article I am sure, but these are the basic use for a PPI.  Obviously the biggest and most important use for a pre-purchase inspection is the knowledge of the vehicle's condition prior to finalizing a purchase.  Having that knowledge is a powerful tool which can help you with negotiating a more realistic purchase price and even provide you with some comfort of knowing that you are making a sound investment in the vehicle, but also sometimes helping you avoid a financial mistake.