What Does It Mean?
A few weeks ago I was talking with a reporter from the New York Times about the Branson Ducks Accident and one thing they asked me that took me by surprise was what it means to be a Veteran Business Owner of an Independent Vehicle Inspection Company.  I told the young man on the phone that we didn't have enough time scheduled in our call for the full answer but I would write a blog article for him. So here is the long version and all its glory.  This is what it means to be a U. S. Army Veteran Business Owner of an Independent Vehicle Inspection Company.
When Did It Start?
You may or may not know from my background that I grew up playing baseball and pounding out dents in
stock cars at a body shop.  Well that wasn't going to lead to a career and back in 1997 I was just 19 years old with a wife, a stepson and kid on the way and working at Walmart making minimum wage putting bikes together and pushing carts.  There certainly wasn't much glory in what I was doing except it supported my small family and at that point is what mattered the most.  In September of 1997 my oldest daughter was born and 27 days later I left for U. S. Army Basic Training for 8 weeks.
What Did I Do When I Was In?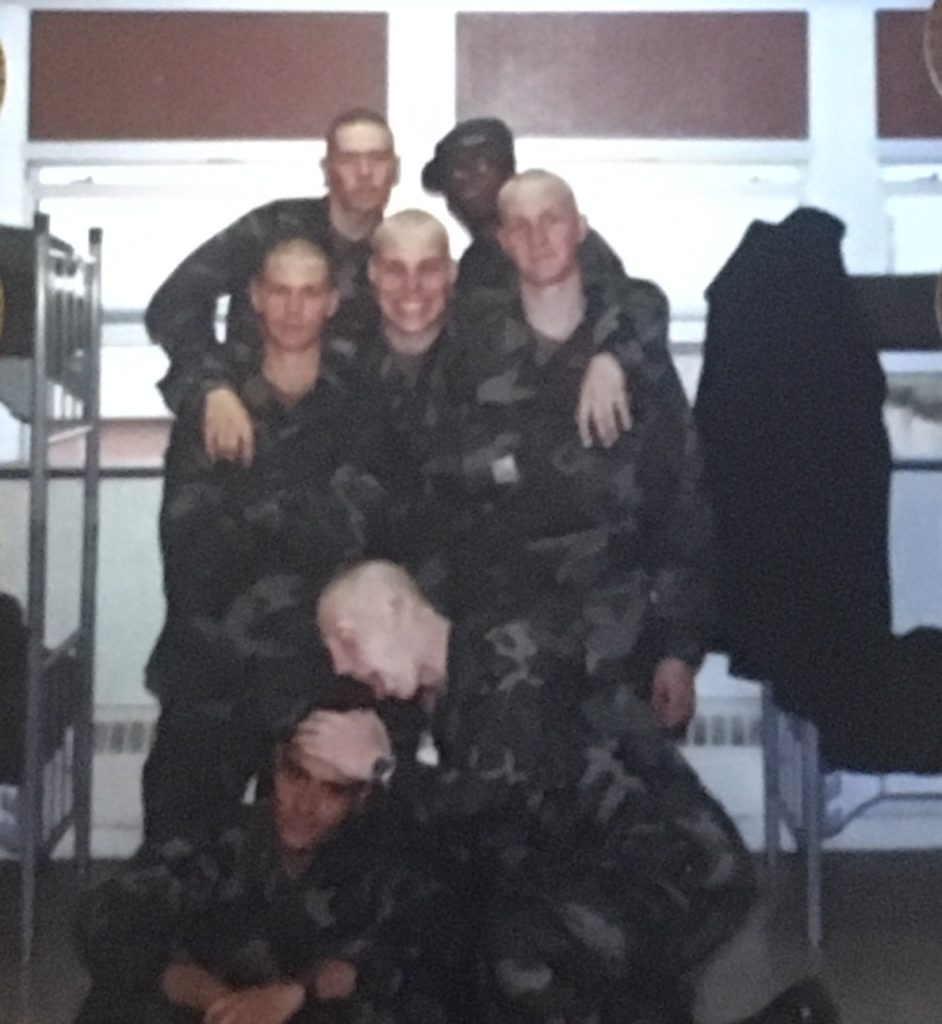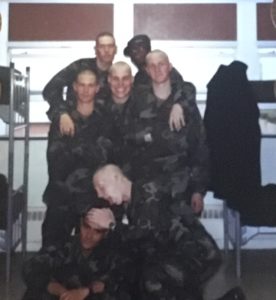 After basic I was able to see my family for about 8 hours for graduation and I shipped out to Aberdeen Proving Grounds in Maryland to learn my trade.  I chose to be a 63H which was a "Track Vehicle Repairer" which I thought was going to be tanks and construction equipment but after graduation and joining up with my first duty station at Ft. Hood, Texas I quickly learned that we (63Hs and 63Ws) were some of the top-level mechanics for the Army.  Our main job was to provide repair support to the infantry, armor, battery and, engineer companies.  Most of the time the company level mechanics would strip down the vehicle and make it ready for the job we needed to do.  Our job was normally to remove the major component, replace it with a rebuilt one and then rebuild the one we removed from the vehicle and place it in our stockpile.  It didn't always work out this way and any equipment that came in our shop from trucks to tank and generators to lawnmowers we worked on it.  Balancing being a new father, with a new job and long hours was a taxing job, but it was likely even harder for my wife at home not knowing when I would be home or gone next.
How Was the Ride?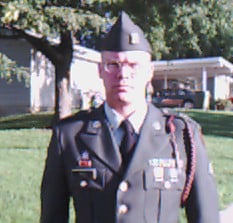 It was a wild ride with serving at 2 duty stations, the first being Ft. Hood, Texas with the 1st Cav and the 2nd being Ft. Riley, Kansas with the Big Red One.  I proudly deployed 3 times in my 6-year enlistment, the 1st Bosnia which I was one of the last planes to leave before the bombs dropped on Kosovo. The 2nd was Kuwait in the last quarter of 2001 during 9/11 and my last deployment was early in 2003 to Iraq when the Big Red One supported the Marines when we invaded Iraq.  After losing my best friend when his truck rolled over a roadside bomb, I was sent home for the remainder of my enlistment.  I served for 6 years as a mechanic, went all the way to the E-5 board to get my sergeant stripes but never made enough points to pin the stripes on and finished my 6 years as an E-4 promotable.
Why Join the Army?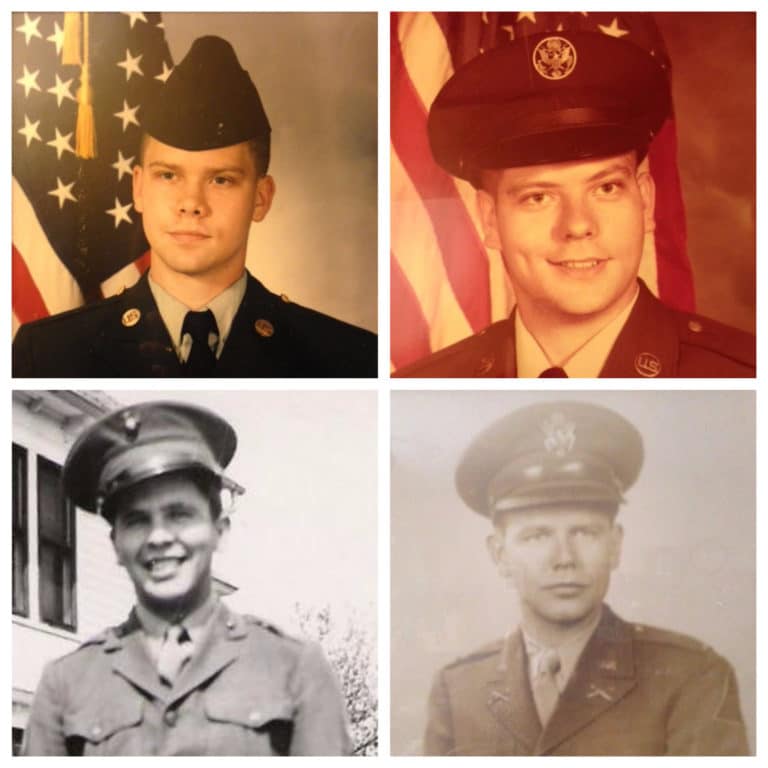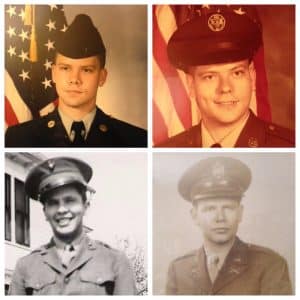 I have always been proud of my time I spent in the Army.  My grandfather was in WWII and served under General Patton when he was a captain.  My grandfather passed away in August of 2018 and never talked much about the war. I never understood that until I also served in combat. My father served in the early 80's in the Air Force as an armament technician on fighter jets.  One thing I learned from my dad early on was whenever you are dealing with electronics is to only use one arm to prevent the current from going through your heart.  To this very day I still practice this safety measure.
What Did I Do After the Army?
I finished up my enlistment and entered the civilian workforce in October of 2003 where my first job was changing oil on transit buses for Madison County Transit in Illinois, not exactly where I thought I would start out after being a mechanic rebuilding engines, transmission and everything else on million dollar equipment but it was a job and it was going to support my family.  From there on I worked hard at my career as a HD truck mechanic in a couple of trucking fleets, a couple of truck repair shops and realized my body was not going to take much more turning wrenches and swinging hammers.  That is when I found AutoVIN and started doing lease return inspections which was much easier on my body.
What Have I Done Since?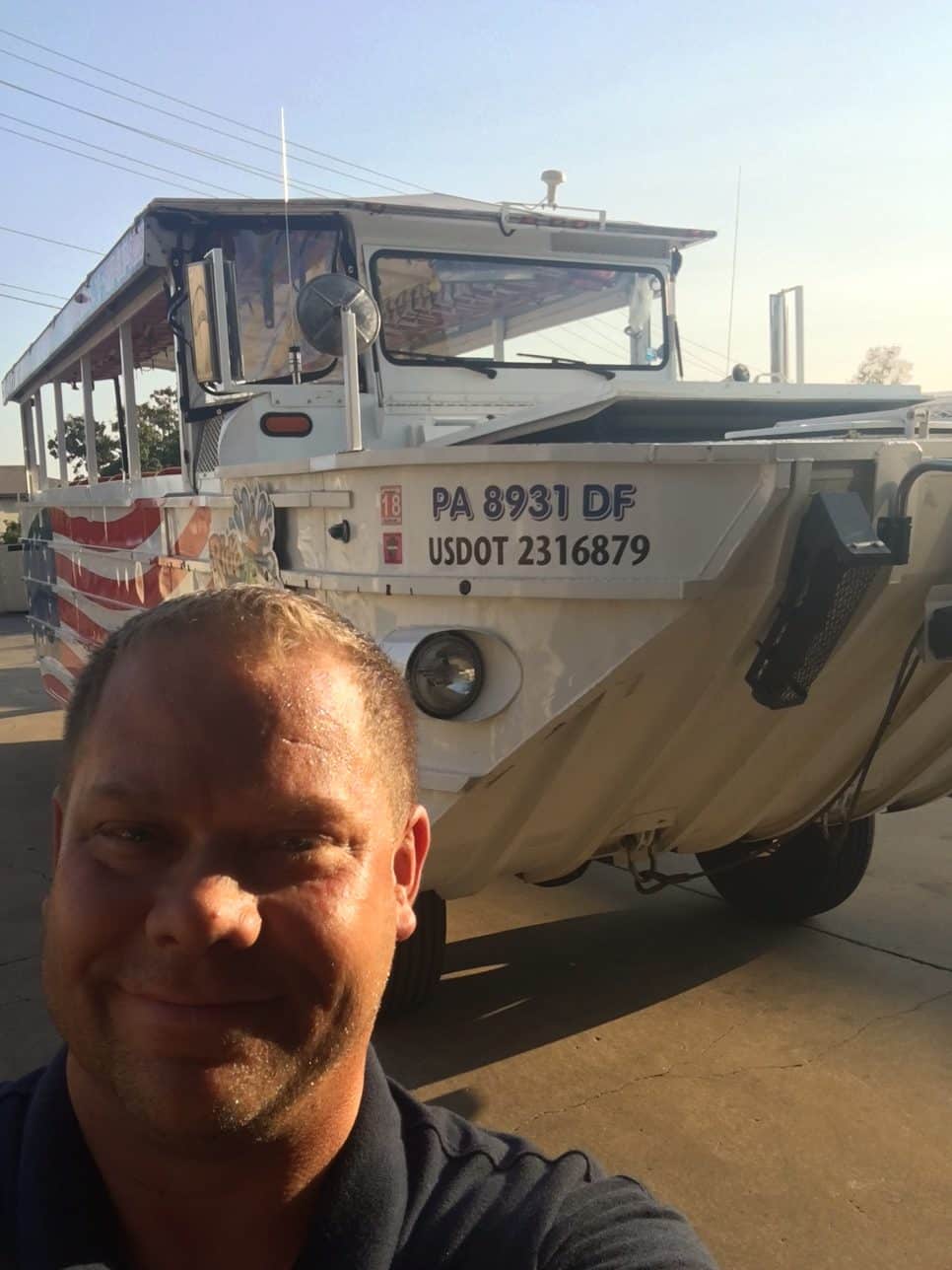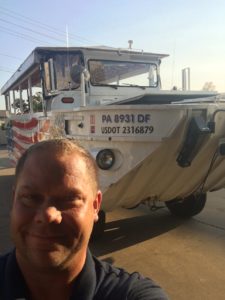 Over the last 21 years I have inspected over 10,000 vehicles, including 800 of the Army's old 2 ½ ton "deuce and a half" when they were being coded out. I have held the top-level ASE Master Certification in both HD Truck and Automotive testing.  I have also taught both diesel and automotive technology at the college level for Vatterott College in St Louis. I have inspected vehicles from Ford Focus to million-dollar Bugatti and Rolls Royce. I have warned businesses about the vehicles they are purchasing such as the DUKW and the Branson Ride the Ducks as well as countless other commercial trucks for other fleets.   I enjoy every aspect of inspecting vehicles for consumers, businesses, attorneys, banks and insurance companies and in 2016 I became a certified appraiser to provide vehicle appraisals to my clients.  Over the last 10 years I have testified in several lemon law, misrepresentation and breach of warranty legal proceedings in both Missouri and Illinois Courts.
Why Choose Vehicle Inspections?
Getting out of the U. S. Army and finding a civilian job that I would be good at, be able to utilize my skills, make a decent wage to support my family and be something I like was, to say the least, difficult. It took many years and different opportunities to finally find the one thing I love the most which is inspecting vehicles for other people.   I don't know who said it but, when you do what you love and love what you do, you will never have to go to work.  For me that is the truth. I love to learn and uncover the truths behind every vehicle's story.  Some of my favorite things to do is photography and investigation. As a vehicle inspector I get to do both at the same time.
What Does the Day Hold?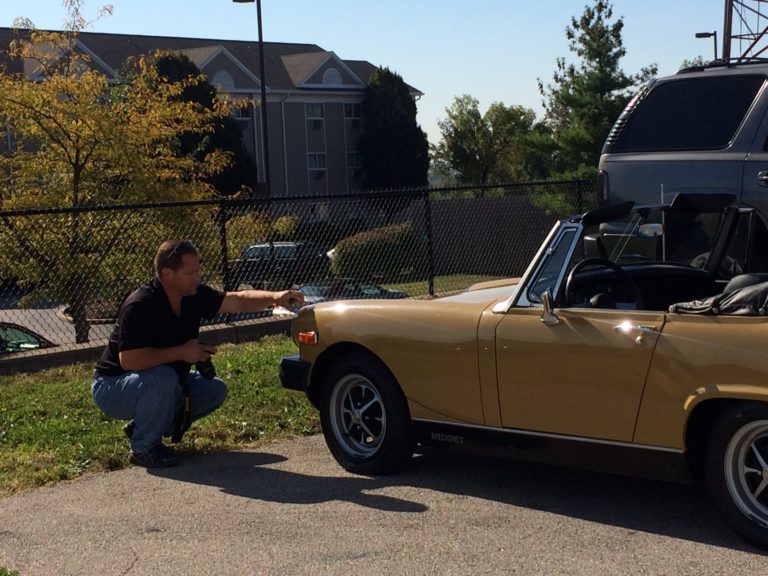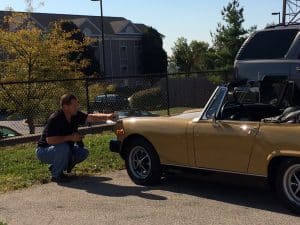 Some people think that opening your own business is "working for yourself", it's really is anything but that.  I wake up almost every morning before the sun is up. Check my email and answer any emails that are from clients before I eat breakfast.   As a small business owner, I must pay bills, balance the books, schedule client meetings, schedule inspections with the sellers, perform the inspections sometimes 100's of miles away.  Once the
inspections are completed I then must upload the reports, photos and video of the vehicle inspections to my clients via our website.  I wear a ton of hats, sit in a lot of different chairs and hold a lot of different titles from janitor to president, but I wouldn't change it for anything.
What Does It Mean?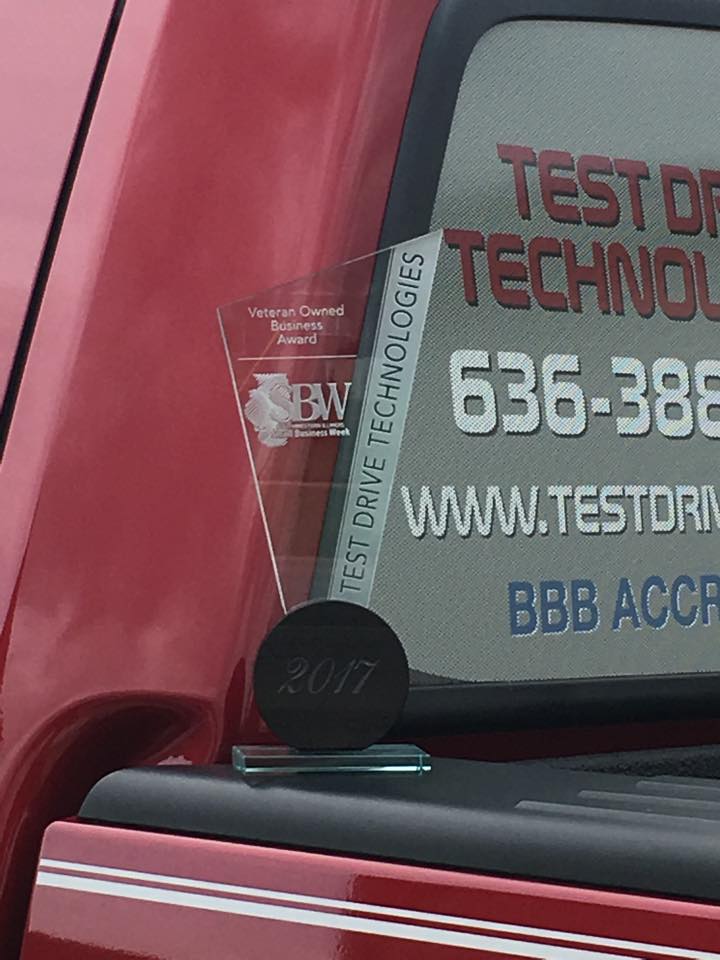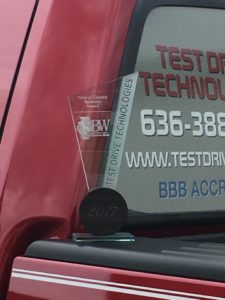 So, what does it mean to be a Veteran Business Owner? It means early mornings, long work nights getting the job done. It means I get to make a living doing something I enjoy and love.   Most of all it means I get another opportunity to serve my country the best I can with what I know best.  I proudly stand by my reputation, my integrity and independence in the vehicle inspection appraisal market here in St Louis, Missouri as one of the only Veteran Owned and Operated vehicle inspection companies.  I am proud to share my BBB A+ rating, my 5 Star Rating on Yelp and my 4.8 Star Google Reviews Rating. What does it mean to be a Veteran Business Owner?  It means everything to me!