ST. LOUIS, MISSOURI: Test Drive Technologies sponsored Beak Built Dirt Modified Chassis J82 of Treb Jacoby wheels his all black USRA B-Modified Dirt Car to 2nd place at Lake of Ozarks Speedway in Elden, Missouri.
Jacoby normally displays the J82 on the side of his dirt track car however, as his debut night at Lake of Ozarks Speedway came near time to leave for the track his decals had still not shown up for his brand new Beak Built USRA dirt modified. Instead Jacoby ran a number very close to his heart, the number 20 in honor of his Grandpa Glen who had handed down generations of racing.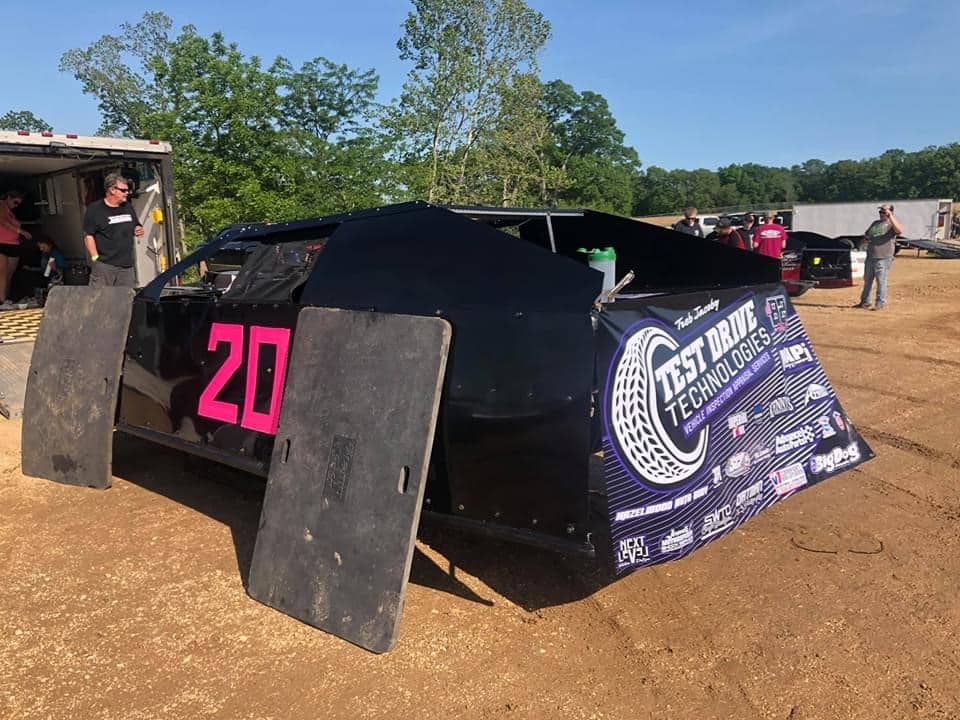 Treb Jacoby took to hot laps not feeling as much low end speed and his father Bret Jacoby swapped out a set of gears in the pits just before the heat race which certainly gave him the right setup. Treb started 3rd and brought in a 2nd place finish in his heat race advancing him to the feature race where he started in 6th place (3rd row outside) against some of the best USRA modified drivers at Lake Ozarks Speedway which include the 2019 track champion Earl Pryor. After a a series of cautions, some torn up sheet metal the Treb Jacoby USRA #20 brought home a solid 2nd place finish against a very strong winner.
Treb's words as he climbs out of the Imperial Bowl and Test Drive Technologies Vehicle Inspection Appraisal Services sponsored #20 Beak Built Dirt Modified, "2nd place finish at a track I've never ran on with a new setup, different tire and rule package. That's a win for sure", as he surveys the right rear quarter panel sheet metal damage. "This is the best I've ever felt behind the wheel of this Beak Built, she handled great and allowed me to put on a good show for my fans, that's all a stock car driver can ask for."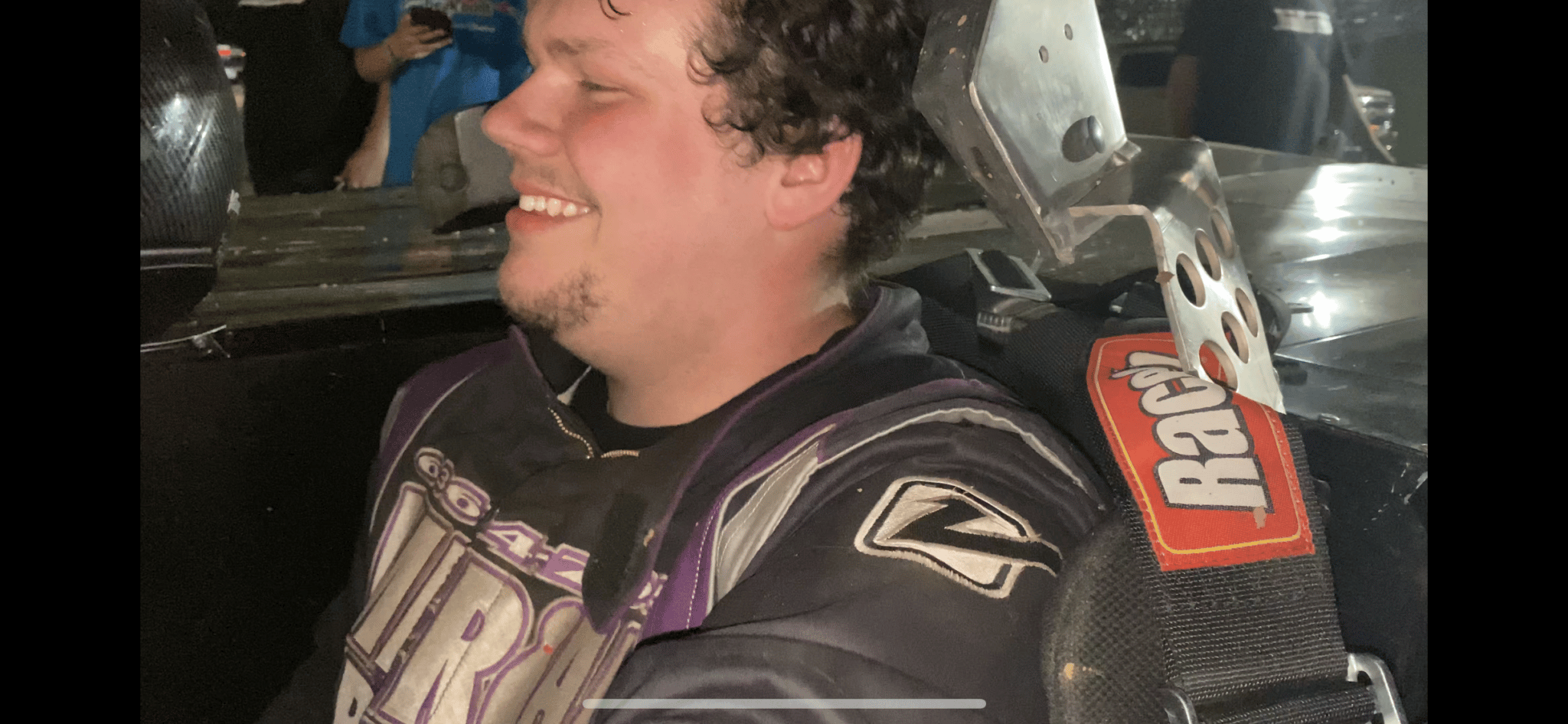 Treb was joined this evening by his biggest fans and supporters his parents Bert and Angie Jacoby, his girlfriend Emily, his nieces, family dog named B Mod (yes that's 💯 true!). His crew tonight was Matt Edler and Bert Jacoby.
Test Drive Technologies Vehicle Inspection Appraisal Services based out of St Louis, Missouri is proud to sponsor Treb Jacoby Racing and many other dirt track drivers in the St Louis Major Metro Area.