Test Drive Technologies is proud to announce our agreement to become a sponsor of the #20D Pro 4 Sport Compact and #20D Dirt B-Modified of Drew Dudash from Afton, Missouri.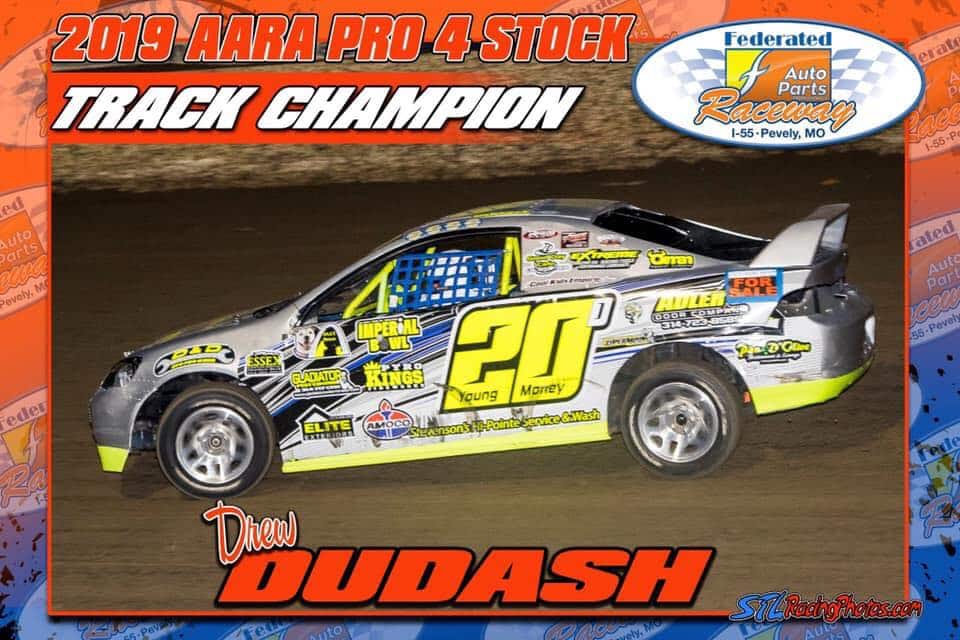 As you know, TDT is always watching young talent on the dirt. That means when you start doing things like winning 3 Pepsi National Championships in a row, becoming a 2 time track champion in your division and moving up into another class you can almost bet we are going to be watching for an open spot on your car… That's exactly what happened too. When we spotted a post from Drew that he had a spot open on the hood of both of his cars for the 2020 season we knew we had to jump on it before someone else did. We are proud to be one of the several sponsors on the #20 Dudash Racing Team this year. We sat down with Drew and learned a bit more about him in our interview… Here is what he had to say…
Question: Drew, many of the ladies want to know… How old are you?
Drew: HAHA, make sure you tell my girlfriend that one… I'm 21.
Question: When did you officially start racing?
Drew: I was 18.
Question: Who was or even still is your favorite driver and why?
Drew: My favorite in modifieds is Mike Harrison; I like Mike Harrison because I think he's the best wheelman in those cars. Time and time again he has proven himself to be able to win from dead last in a matter of laps. My favorite in late models is Bobby Pierce; I like Bobby pierce in late models because we are similar in age and the stats don't lie, the kid has won every big race there is to win at such a young age and is willing to destroy his car on the cushion to get the win.
Question: What is your favorite all time track to watch racing at and what is your favorite track to actually race at?
Drew: A smooth and slick Tri City Speedway. I love the competition that track brings out and how all the drivers give it everything they have. It is always a good show. My favorite track to race at has to be Macon Speedway. That track is always super fast and sticky.
Question: What is your biggest or favorite memory racing?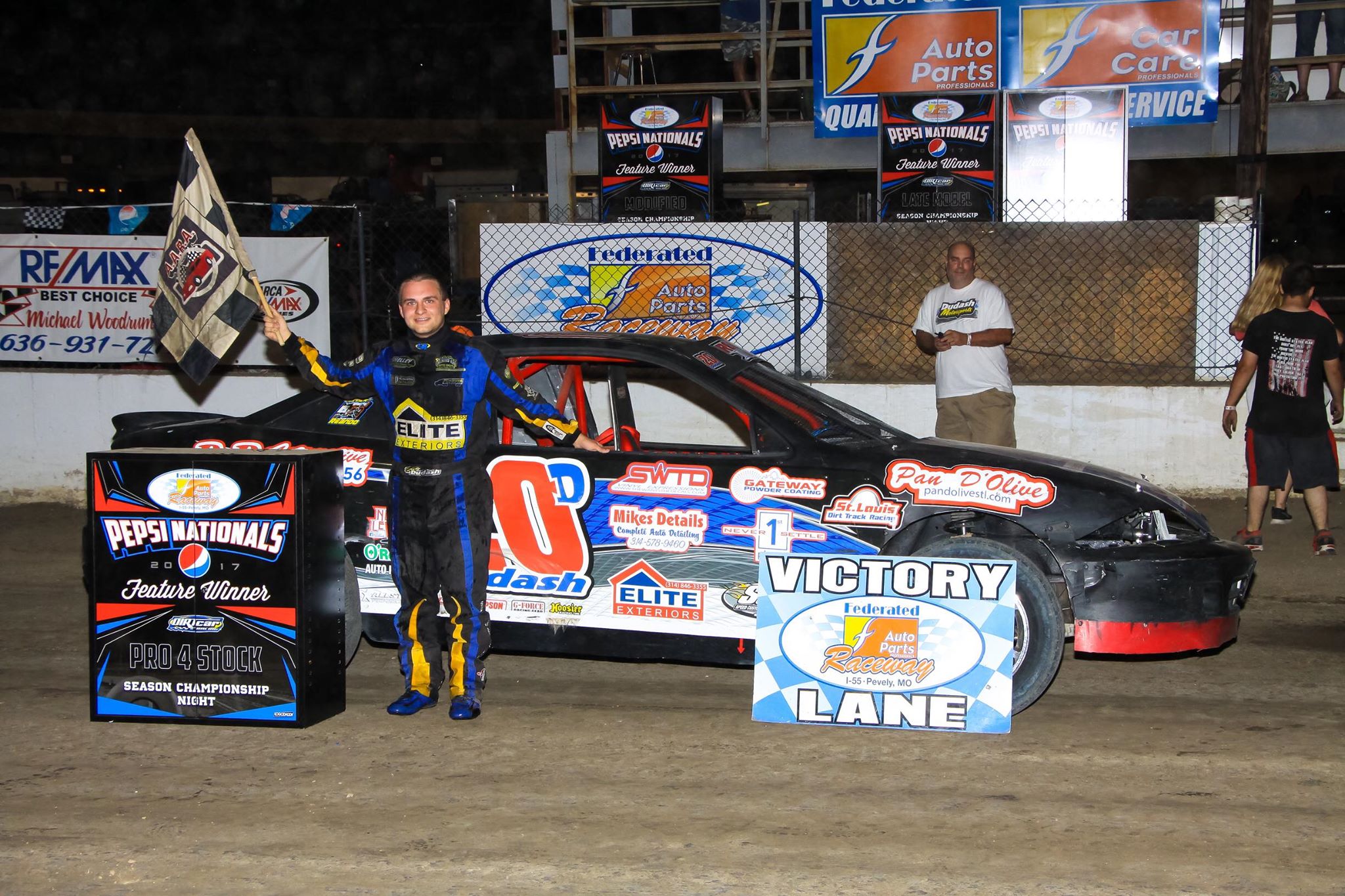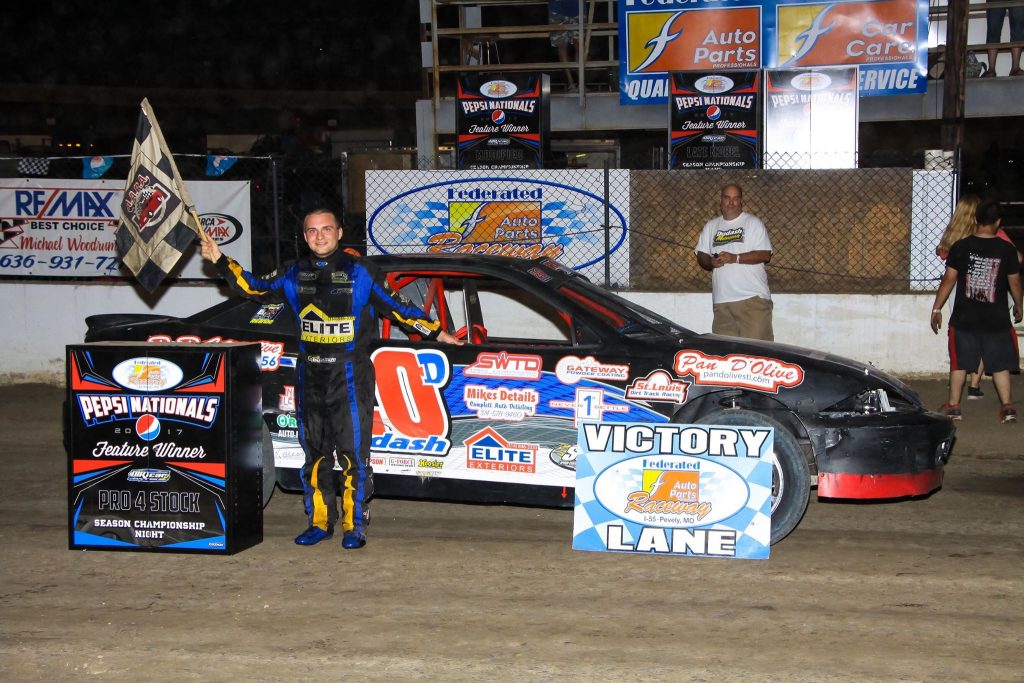 Drew: It was my rookie season when I had not won a feature yet and it came down to the last night of racing at Federated I-55 for the Pepsi Nationals and I half tracked the field and won my first ever feature and it is so special to me because my grandpa that started this whole racing deal in his prime was there with us and got to see me win a big race before he passed away that off-season.
Question: What are your goals for the upcoming 2020 season?
Drew: With my first year of B Mod racing coming in 2020, my only goal is to win a heat race and make an A-Main. It's a new car for me, new style of driving to learn and the competition out there is tough. I have a lot to learn but I know with the help from my team and sponsors we can push this new B-Mod to the front.
As you can see this kid has his eyes set on 2020 and is on fire. He has watched a lot of drivers before him conquer some big achievements and he has achieved some big things too in just 3 years of racing. His driving style is clean, he is a good sport, a good supporter of not just the classes he runs but all the classes of dirt track racing. For these many reasons we have chosen to sponsor Drew and support his efforts in his upcoming 2020 season.