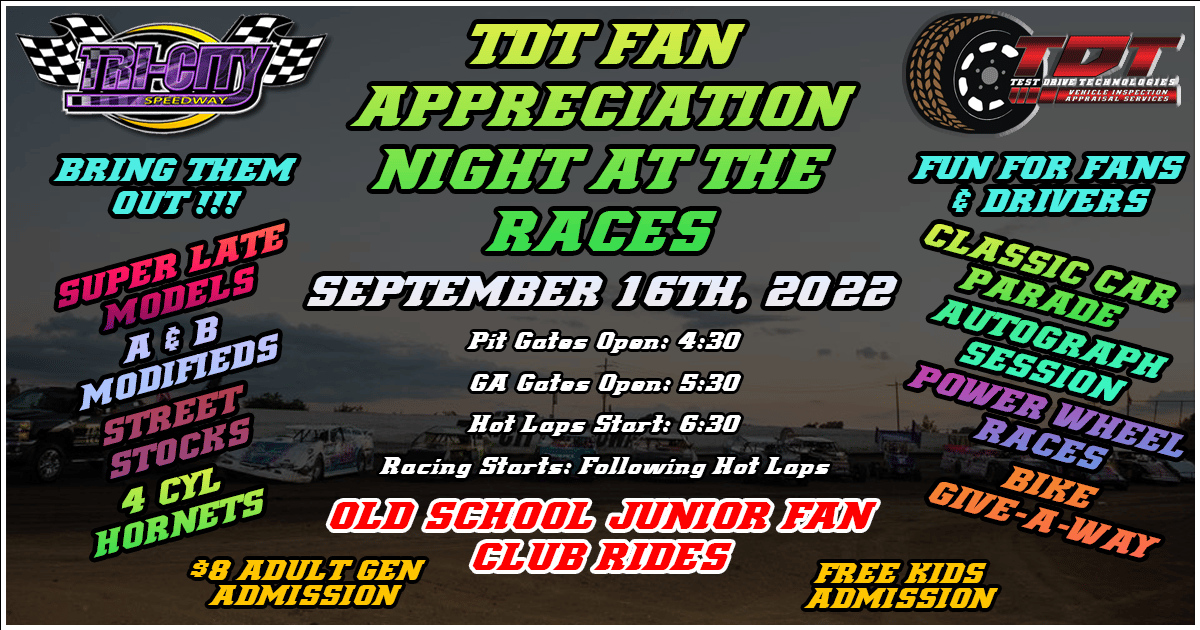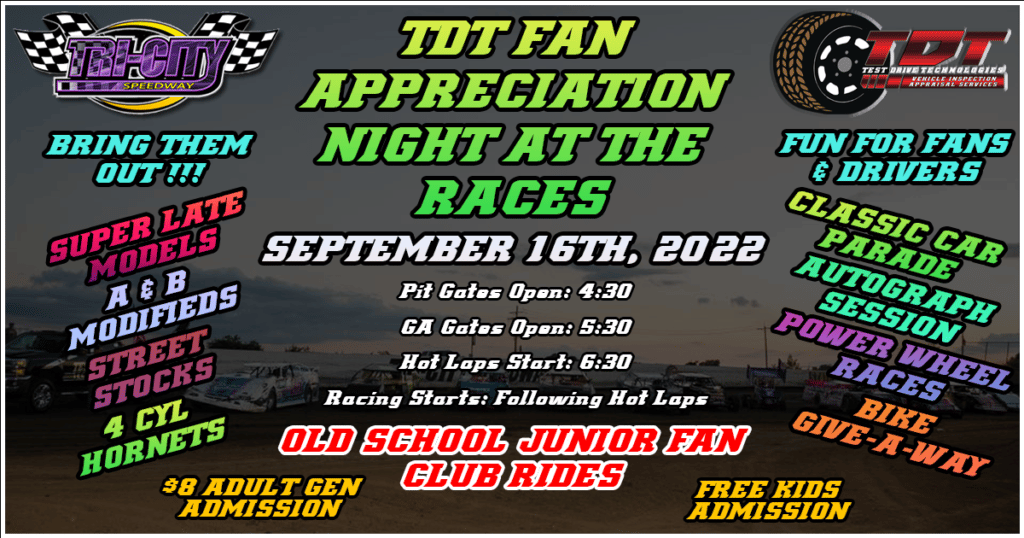 Every year the TDT Racing Team puts on a BIG SHOW for the fans at Tri-City Speedway in Granite City, Illinois. This year we have sprinkled some extra fun stuff into the mix of our already packed and exciting night of racing. From adults to kids and drivers there is some great fun for everyone!
The 2022 TDT Racing Team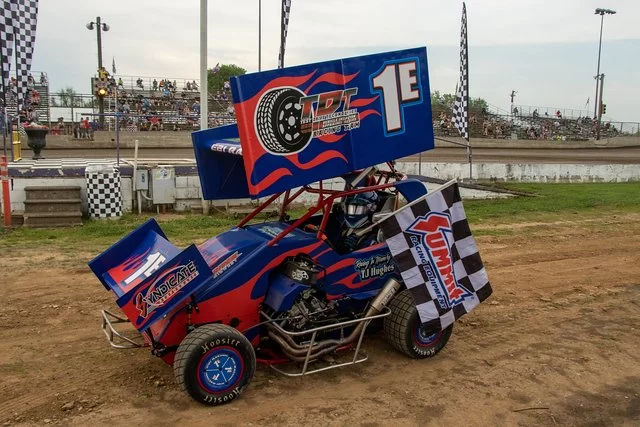 Every year the TDT Racing Team (TDT Sponsored Drivers and their cars) take the track to present our Nation's Colors and the National Anthem. This year the Star Spangled Banner will be presented by local vocalist Cathy Mattea from Troy, Illinois. As a nice little treat to the fans in the stands we are also bringing out some classic and muscle cars from some of the local car clubs. And of course the TDT Racing Team drivers will put on a little HOT LAP SESSION show for you all right afterwards!
This we are throwing it back to the 90's and we will be having OLD SCHOOL JUNIOR FAN CLUB RIDES! In case you are not old enough to remember the days of junior fan clubs when you would sign in at the desk and pray they called your name during intermission and you got a photo and RIDE in your favorite driver's car around the track! Be sure to sign up when you come through the general admission gates or see Pam in the 50/50 shed behind the grandstands. Sorry big kid fans but this is only for the 12 and younger fans.
This year we will also have the TDT Racing Team drivers at tables signing autographs and giving out some merch behind the grandstands.
Last but not least, there will also be a ton of bikes given away AND Power Wheel races. (See track rules for more info if you want to enter your little racers)