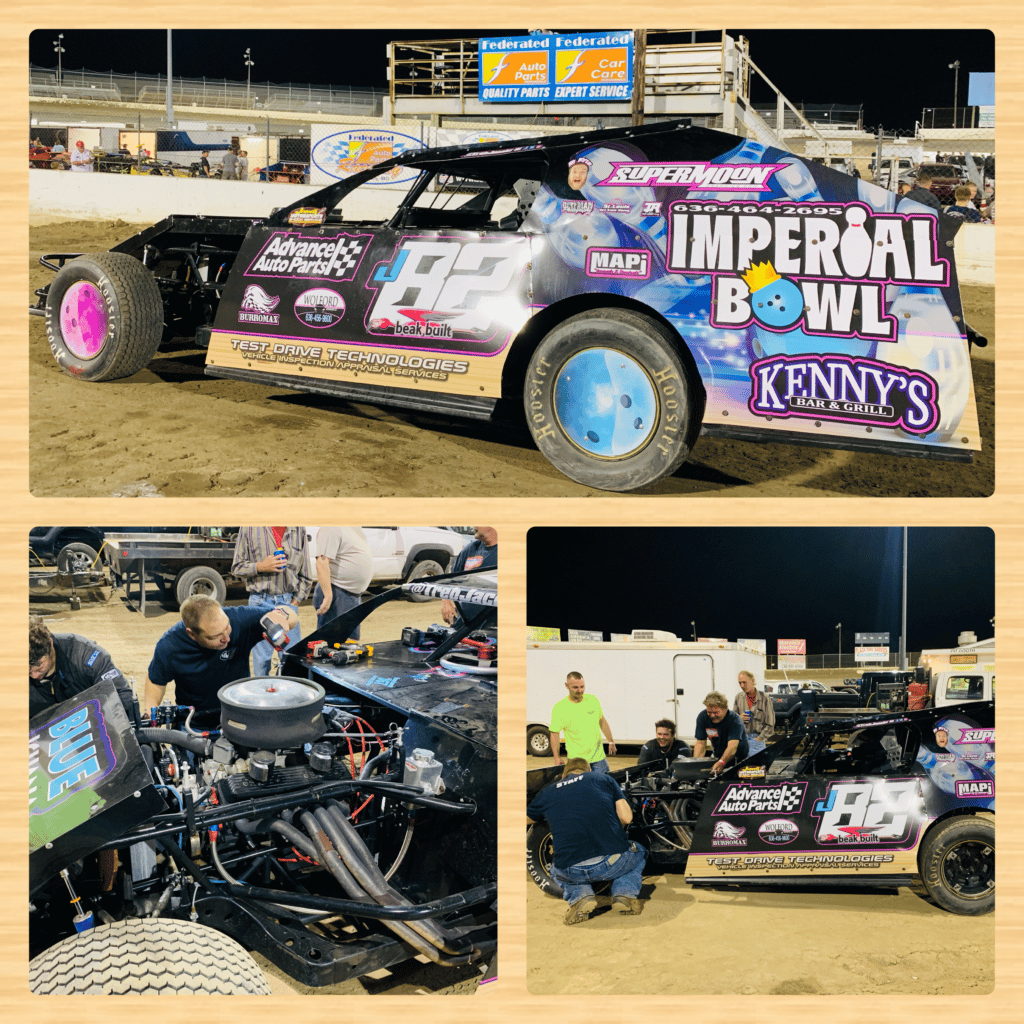 It is no surprise that I grew up watching and playing in the dirt track world. I just didn't happen to have the family or ever the opportunity to get a car together and go out and play. There have always been a few drivers that have been close to my heart. #16H Mike Hammerlee, #50 Eddie Dixon, #28 Donny Klein and #89 of Bobby Bittle.
My story starts early on because my Grandpa Wayne used to take his kids (my mom and her siblings) to Belle Clair Speedway. My Mom, Gail, fell in love with stock car racing (that's all it was called back in the day). She used to take me when I was knee-high to a grasshopper. I remember all those kids before me getting called down by their names 1 by 1 as winners of the "junior fan club" and I always prayed my name would be called so I could get a chance to meet one of my driver heros. It took over 5 years of weekly racing but one night my name was called out over the lour speaker from Mike Meurer "The Talker Guy". Unfortunately, my #1 pick that night Mike Hammerlee had a broken rear end and he was not able to give me a ride so I went with my #2 none other than the #89 of Bobby Bittle. From that moment on you couldn't keep me out of the pits or the shop. The rest is well history and is why I do what I do today. Enough about me and on with our sponsorship.
At the end of the 2017 season I started watching and following drivers more closely and how they react to winning, loosing and bettering their cars and teams and of course how they promote their sponsors. I set my eyes on a select few come the 2018 season, and one of them was Treb Jacoby.
The first post I saw from Treb was him promoting his own dad. WOW is all I can say. This young man giving props to everything his dad has done for him and how they help each other makes my heart warm. That is a RACE team for you. Meeting his dad, Bert Jacoby, is no different. Laying it all out on the line for his son week in and week out along with Jace and the support from the Jacoby family is just amazing.
Not a week goes by that Treb doesn't give a shout out about his sponsors and the positives that his car and himself are seeing this week. He always has a goal for the night and a plan of attack on how to get there. This made me remember exactly what I saw in one of my hero racing teams #89 of Bobby Bittle as I grew up. I knew not just as a business owner that Treb was the right driver to sponsor but I also knew in my heart of hearts that the whole race family deserved it. I won't go into specifics about how much Treb and I agreed on for that perfect LONG spot on the bottom of his door panels but let's just say that his car will have good tires all season long and everyone else on the track better step up their game next year!
I had a few minutes to pick Treb's big head (have you seen his helmet?) and to see where he came from as a dirt car driver. I asked Treb some questions and he spilled the beans. You can read more of that on his fan page!